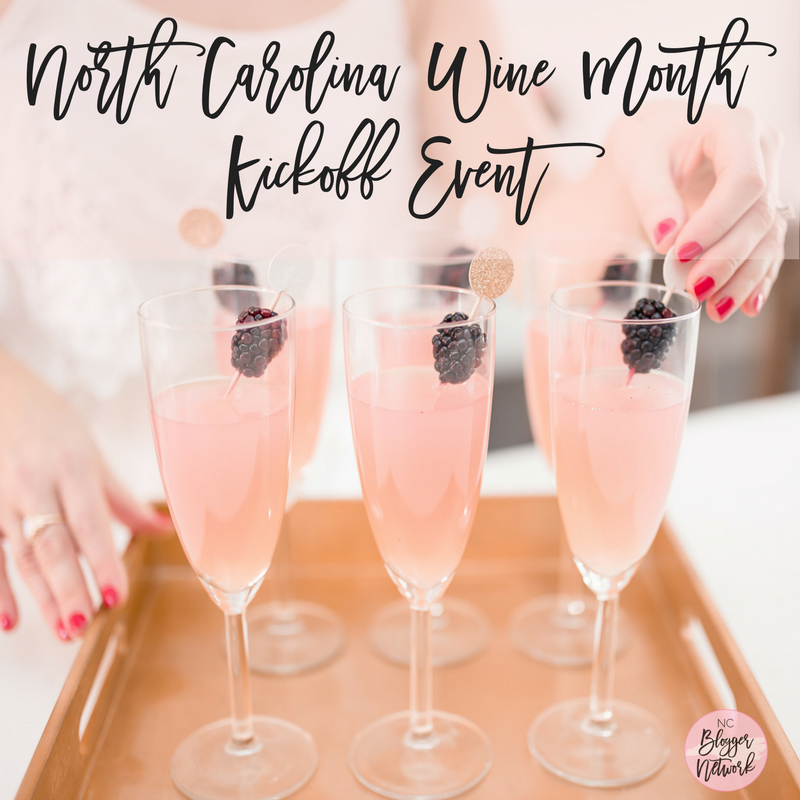 NC Blogger Network members, you're invited to the exclusive North Carolina Wine Month Kickoff Event!
Did You Know?
Did you know that there are over 180 wineries throughout the state of North Carolina?  Each year, the state of North Carolina recognizes September as North Carolina Wine and Grape Month.  It's a time for wineries and other businesses to host events recognizing their dedication and celebrating the wonderful variety of North Carolina Wine!
Official North Carolina Wine Month Kickoff Event
This year marks the first year we are holding an official kickoff event to get the celebrations started.  Media guests from all around the state are being invited to this event to help spread the news and generate interest throughout the state. Best of all the Governor will be at the North Carolina Wine Month Kickoff Event!
Wine Tasting
The main tasting event will be a speed tasting session. Over the course of an hour, you'll be tasting wine from 12 of the featured wineries.  We highly recommend following the 4 'S' method of tasting (Swirl, Smell, Sip & Spit) as you'll be tasting several wines in a short time frame. For more information and other tips, head to the NC Wine Month Kickoff Page.
At the end of the event, there will be time for an open session where you can meet the wineries and gather more information. The hope is that you will be loaded with enough details and ideas to feature North Carolina Wineries throughout the month of September and beyond.
Tips for Participating in the North Carolina Wine Month Kickoff Event
We encourage you to blog about this event prior to attending and let your readers know you were invited as an NC Blogger Network Member. Be sure to take plenty of photos during the event and share them across your social media accounts – you may even want to Livestream via Periscope, Instagram or SnapChat. Remember to use the hashtags #NCWine and #NCWineMonth.
After the event, write about your experience on your blog and share your photos and thoughts on the different wines you tasted. You may even want to create some recipes using the wines you enjoyed. Don't forget to use the hashtags #NCWine and #NCWineMonth.
Don't forget to RSVP!
Schedule of Events
The Pavilion at Childress Vineyards
Tuesday, August 29th 2017 at 1:00 PM
1:00 PM – 5:00 PM
Exclusive Trade and Media Tasting Event
2:15 PM
Special Presentation of the Official NC Wine Month Proclamation featuring Governor Roy Cooper
For More information on the Exclusive North Carolina Wine Month Kickoff Event
Email: events@ncwineguys.com
Web: http://ncwineguys.com/kickoff
RSVP by 8/25/2017
Click here for directions to Childress Vineyards
---
About the NC Blogger Network
NC Blogger Network is North Carolina's premier community for bloggers. We bring bloggers together for events, education, networking and paid opportunities working with relevant brands. Join today!