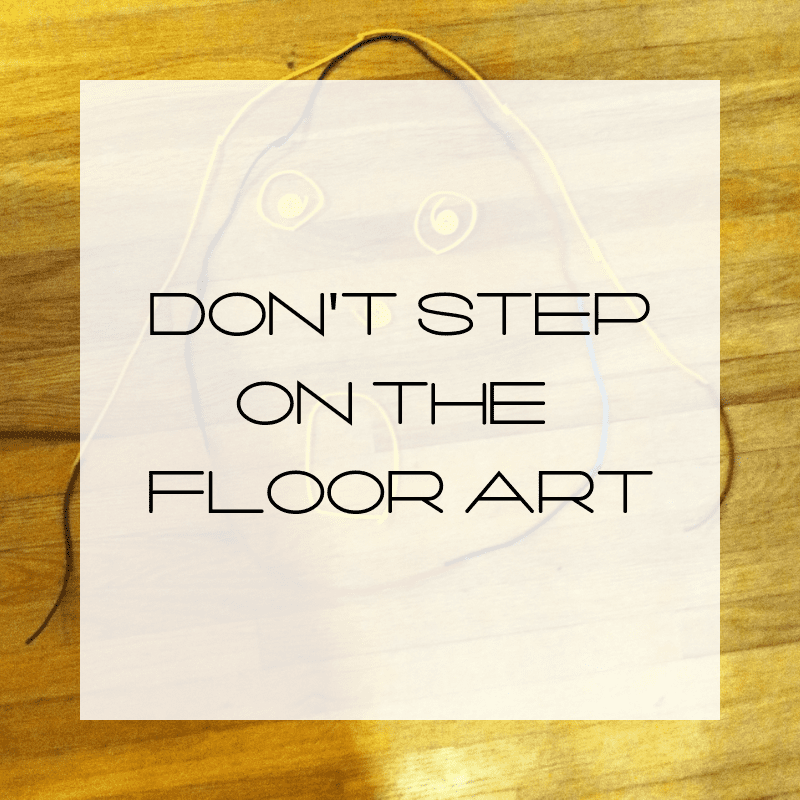 I love art. I especially love floor art by the Dayngrous Duo.
This post contains affiliate links. For more information, please see my
disclosure policy.
We don't do lots of crafty things around here because I am absolutely awful at DIY projects. Because of this, most of our artwork is created and designed by the kids and they sure do love making music and art.
In fact, they have colored pencils, markers, crayons, play-doh, clay, and these fun little stringy things, called
Bendaroos
.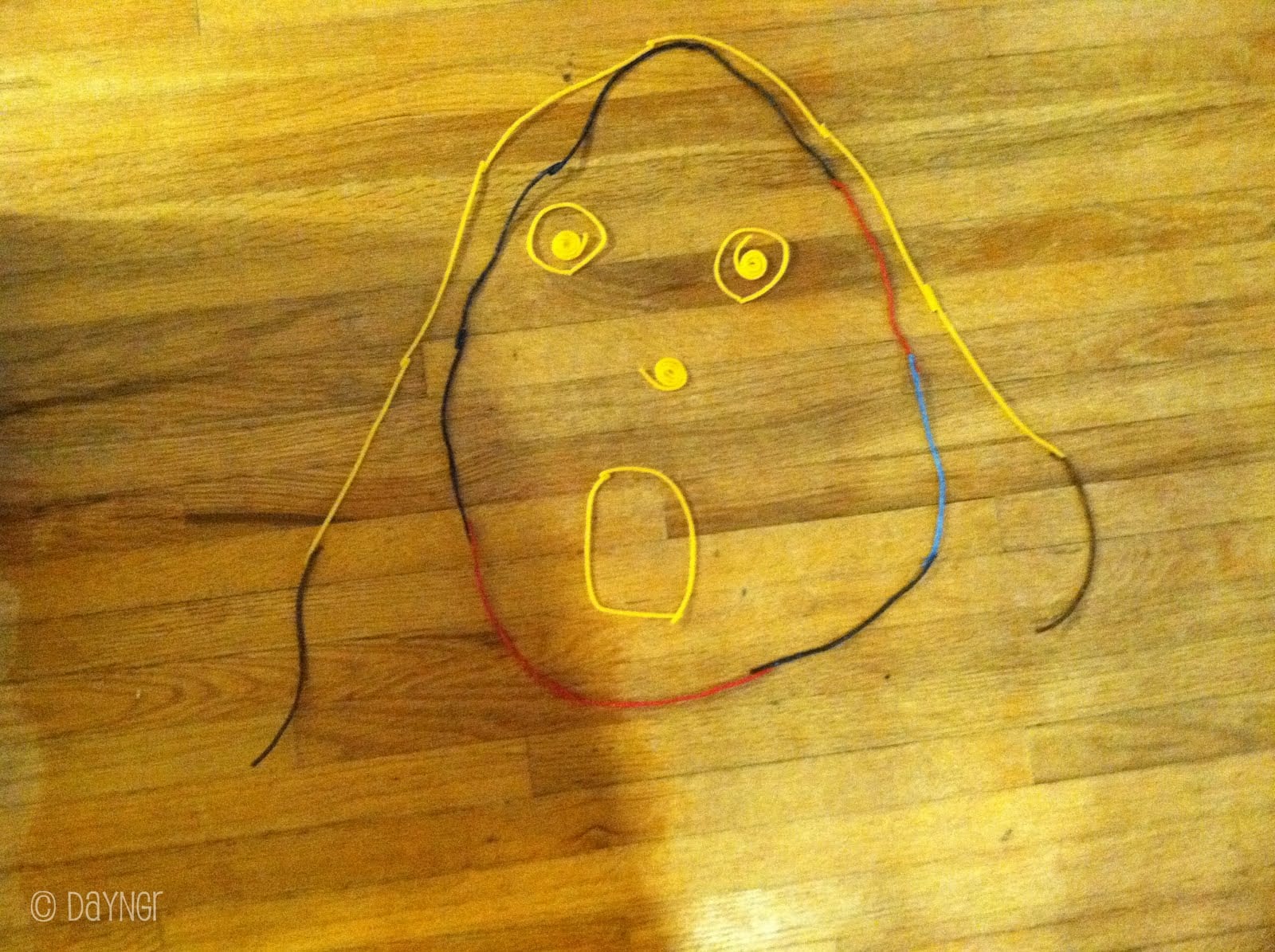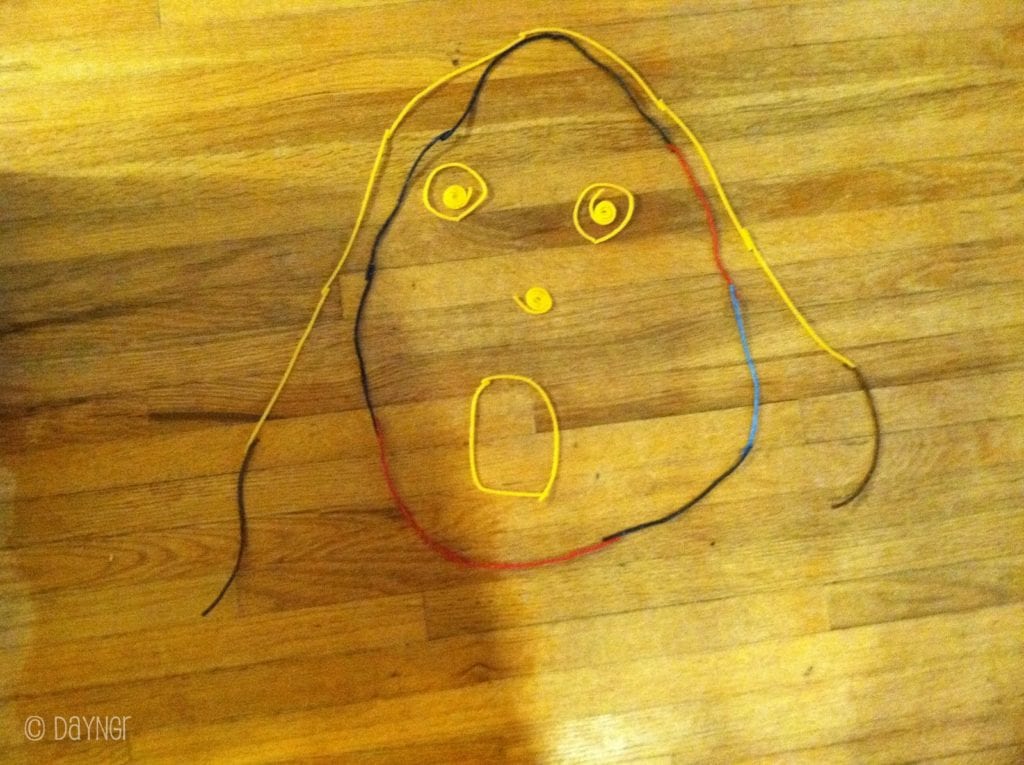 Today's artwork was created using those fun
Bendaroos
. The best way to describe them is string covered in bendable wax.
I wonder if that's their interpretation of my face when I see that they've made art on the floor? But seriously, I love their creativity and encourage it.
If your kids love getting creative or you'd like to help spark their creativity you can check out some of our favorites in my Amazon list –
Arts and Crafts Fun For Kids
. It has just about everything my kids love and use and it's mom approved.
Do your kids create art all over the house and on every surface? Have they ever created a masterpiece somewhere they shouldn't have? Let me know. We've had some interesting experiences.