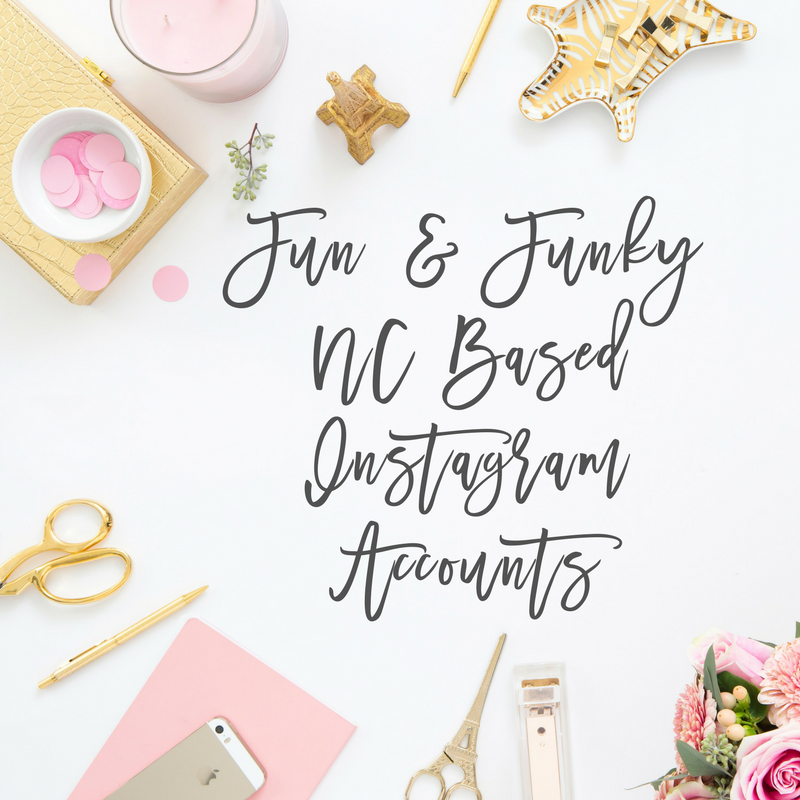 We absolutely love Instagram! Bet you do, too. And because we're such big fans, we thought it would be a fun idea to share some of our favorite finds with you in a new series where we spotlight some of the great NC based Instagram accounts we've found. These IGers are fun, funky, and fabulous to follow along with – best part, they're all North Carolina-based.
Sharing Our Favorite NC Based Instagram Finds
Each week we'll do our best to share a handful of our favorite finds. We hope this new series will introduce you to some new faces, and places throughout our beloved North Carolina. We hope you'll enjoy them as much as we do.
It's all about supporting each other (and small businesses) across this great state, so please consider swinging by and follow along with them or at the very least, adding your thoughts to the comments on their photos or giving them a like! If you happen to head over and follow along with them, give them a great big hello from us, @NCBloggerNetwork!
Fun, Funky, and Fabulous Instagrammers in NC
Here they are, in no particular order –
@NourishAndNestle – I'm in my happy place when I'm cooking, crafting, baking, creating, diy-ing or gardening. You too? Hey, we should be friends!
341

 posts

919

 followers

876

 following
@TrialAndEater – Easy vegetarian recipes & fun adventures, Finding balance between pizzas & salad, Raleigh-Durham, NC, Will travel for food
360

 posts

1,111

 followers

300

 following
@LinenAndSalt – saved by grace, real-lifeTami Taylor, gummy bear enthusiast, faith + lifestyle blogger, NCBN Ambassador, etsy-preneur Work
531

 posts

2,993

 followers

2,693

 following
@Hispanic_Mama – Travel, Culture, Family, Food, Bilingual Life, Mom in Raleigh, NC, Bilingual Writer, Latino Advocate, From #Ecuador
176

 posts

3,373

 followers

2,069

 following
@MomsSmallVictories – Productivity, book and chronic illness blogger. Passion Planner Rep, use TANYA10 discount code for 10% off full price items at passionplanner.com
729

 posts

1,572

 followers

2,374

 following
Share Your Favorite NC Based Instagram Accounts
Do you have a favorite, North Carolina-based, Instagram account you think we should spotlight? Let us know in the comments below! We'd love to check them out. Also, if you're in NC and you use Instagram, be sure to tag your photos with #igersnc so other NC-based users can discover your photos!