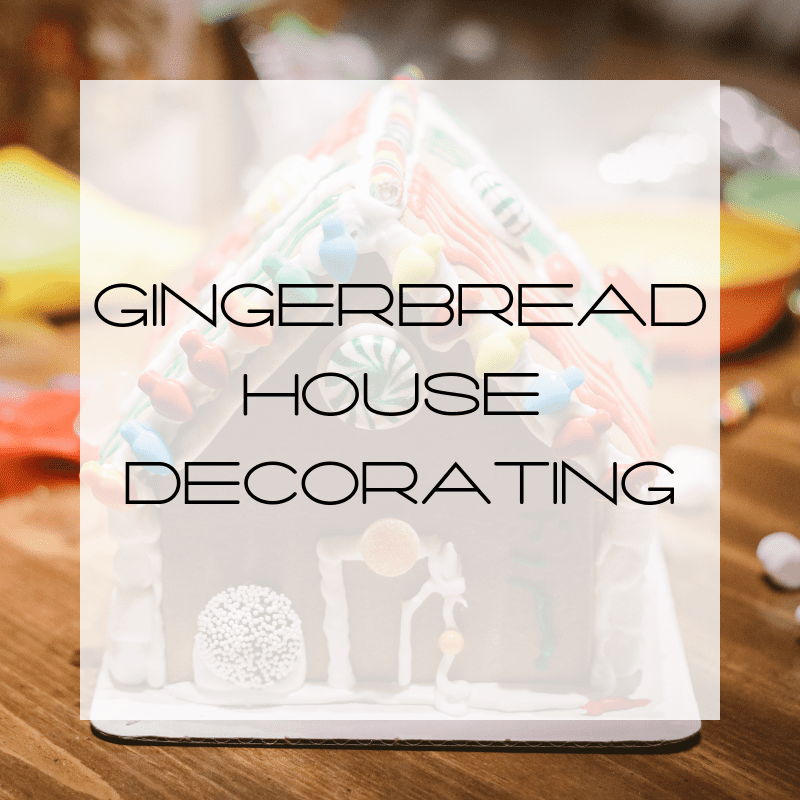 Today was another day for the books! The kids have been saying that they miss Florida but when I ask them what they miss, they always share memories – not places.
I explained that the memories you make travel with you wherever you go. Then I reminded them that we're making plenty of new memories here in North Carolina, too. But, that they will still have all of their old memories of Florida.
Decorating Gingerbread Houses for the Holidays
We certainly haven't been bored! Since moving to the Crystal Coast, I've made sure to look for fun events we can do together as a family to really get the kids engaged and help them fall in love with their new hometown while making new memories. Our latest adventure, decorating gingerbread houses.
We drove over to Alex and Brett's Bakery, in downtown Morehead City, to decorate Gingerbread houses.
My sweet friend, Daisy, came along for the fun, too. I'm happy to say that she made some great memories right along with us since it was her very first time decorating a gingerbread house.
The staff at Alex and Brett's were so sweet. They made sure the kids had a wide variety of candy available to them and kept replenishing it whenever they ran low. Most of the candy made it on to the houses but some made it directly into their mouths. Kids will be kids.
We all had a great time and made some precious memories together. I think we did a pretty good job on those gingerbread houses, don't you?
On To The Next Adventure
After we decorated to our heart's desire, we walked over to the waterfront and Sanitary Fish Market and Restaurant to watch the Christmas flotilla! Here are the flotilla photos.
If you'd like to follow along with all our adventures in our new home town, you can follow along by checking out my blog posts on the Crystal Coast.