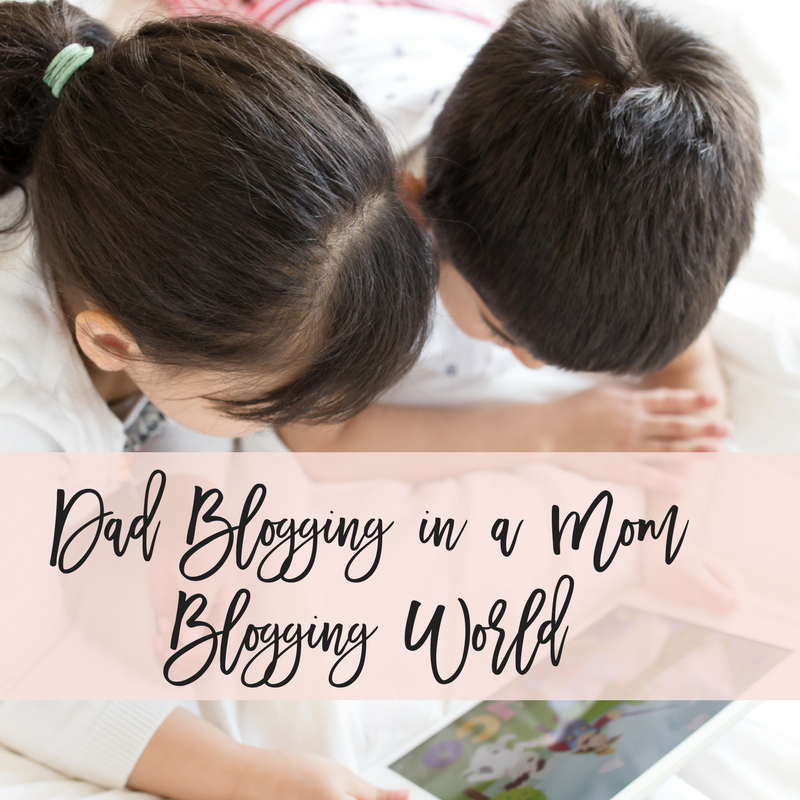 Remember that song on Sesame Street?
One of these things is not like the others …
Welcome to the life of the misfit. The short kid on the basketball team. The dude who asks the bartender to change the TV to the U.S. figure skating regionals. In a Vikings bar. On game day.
When Minnesota's playing the Chicago Bears.
So goes the life of the dad blogger.
Dad Bloggers
Dad bloggers. We're out there. We're just mixed in with the moms. We don't seek community. We'd rather fill in the ranks around the women who write, the witty, the eloquent, the relatable.
The crushable.
We space ourselves in this space so that we don't make too much contact with each other.
We're the bookend male cheerleaders on each end of the co-ed pyramid. We're that dude in yoga class. The soccer coach who holds court with the soccer moms. All the soccer moms. It's comfortable. And it smells better than hanging with dudes.
Parent blogging, like classroom lunch duty, is a mom's game. I started this gig with a local site called Modern Parent Online. It was a collection of upper-middle-class white moms. I brought my own dose of pigment and testosterone to the game.
After 10 years as a sports writer, I had to learn to write all over again in this new mom-driven field.
When I covered NASCAR or NFL games or high school soccer, I stepped out of the writing right after my byline. As a dad blogger, such anonymity made me a bore. Readers want intimate. The well-read blogger shares personal stuff. Sometimes, they even over-share.
Misconceptions as a Dad Blogger
I had the wrong idea about dad blogging.
I needed to be more personal. I had to write not for dudes, but for women. And when I shared, I grew. When Modern Parent closed up shop, I went rogue with Coach Daddy. I wrote about being a dad and being a coach and I told it from a dad's perspective. And women followed. Not men.
Now, about a year and a half into the solo gig, I've seen a few misconceptions dashed like that short kid's shot on the basketball court:
1.     Dad bloggers find each other
We avoid each other. We'll visit now and then, but we just get jealous when we see some of our own mom clan leaving comment love other places. I mean, we know you moms go comment other places. We just don't need to see it. Plus, you feel funny as a dude hanging out too much on other dudes' blogs.
There are exceptions, sure.
Although 93% of my readers are moms, the most decorated commenter on my site is a dude in Australia. He's like the big brother I never had. If I have other dudes visiting the site, they're just bloggers. Who happen to be fathers.
2.     You must write like a woman to be a parent blogger
I might have thought once, but never said out loud, "Man – I feel like a woman." But only after I understood something fairly complex. A colleague told me I am 30% woman. I immediately imagined Mia Hamm, Joan of Arc and Sheena the Warrior Princess. Not Mimi from the Drew Carey Show.
Don't be mistaken. I will think and comprehend and feel and express my feelings like your gay best friend from college, but I am all dude. All hetero. Just a shaved-face step up from homo habilis, a club-bearing, meat-eating, football-watching, Jennifer Lawrence-appreciating dude.
I have learned, however, to write FOR women. It doesn't mean I have to moisturize. I can do this. I can relate to you and connect on a level you might even wish your husband did. But I still do hanker for beef jerky. And days with a kid and a fishing pole. And I watch the newscast with the prettiest meteorologist.
3.     I'm here to say my piece – not listen to yours
So much of life for me is research and development. As a writer. As a dad. As a coach. As a man. Know where I can learn that? From your blogs. From moms. I feel like an ambassador for dudes. Well, no. Just for me. I want to do better. Just as I watch soccer to learn to be a better coach …
I go to your blogs to learn to be a better man.
It's some give and a lot of take. I defend my gender a little, but not a lot. I ask. I contribute. I take notes. Mentally, at least. That's how I navigate. By just diving in and engaging, on your blog and mine. Sometimes, I forget that I'm the only one who smells like hamburger spice, not vanilla.
Like a misfit.
Who is right at home.
---
About Eli
When he's not making like Ernest Hemingway or learning lessons with his kids, Eli Pacheco writes the blog Coach Daddy. Follow him on Google Plus, Pinterest and Twitter.