Get to know Jaime McKee of Love Jaime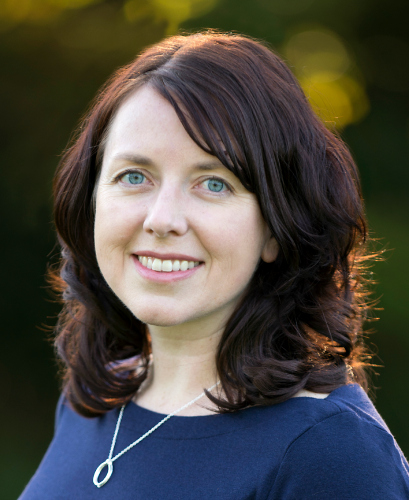 1. How long have you been blogging?
I started blogging in February, 2005. Before 2005, I would update a website for my family who live in New York. It could have been considered blogging, but it wasn't on an "official" platform.
2. What do you blog about?
I blog about my life. I used to blog mainly about activities I was doing in Asheville and then I occasionally blogged about my boyfriend (who happens to be my husband now.) I write about my running adventures (I've been a runner since 7th grade!) and when we bought our house, I wrote about the process. For a while, my blog became very cat-centric. Eventually we had our son and he takes up a lot of words on the blog now. I still write a lot about running, crafts and Asheville. I'm pretty passionate about all of these topics.
3. Why did you start blogging?
I was working in a newsroom when a few reporters decided to try blogging. I needed to be able to support whatever platform they were using, in case they had problems. (I was the online guru for many years.) I'm the only one who still blogs, which I find a tad ironic.
4.  What is your FAVORITE post you've ever written (you can pick 2)?
How about if I pick 52? ;)
5.  What blog do you love?
I have several in my reader (I use feedly the most.) I love Life Rearranged (
liferearranged.com
) and Musings of a Housewife (though she's moving over to her name
jolynneshane.com
.) I have dozens of blogs in my reader and I occasionally clean them up when I find myself clicking "mark all as read."
6. What is your biggest piece of advice for other bloggers?
Write about what you are passionate about. When I find myself dreading a post, I know it's not going to be my best work. I do not want to dread anything that goes live on my site – readers are going to see right through that.

7.  What are you looking forward to for you as a blogger in the upcoming months (conferences, big blog release, book release, publishing, community, redesign, new content, etc)?
I'm signed up for Type-A 2015 (LOVE that conference!) I've been so busy this month and I've not had a chance to implement all of the tips and strategies I learned in September. I'm looking forward to sitting down and trying new things on the blog! I'm also looking forward to a NC Blogger Network event in Asheville very soon!
Visit Jaime online and show her some North Carolina love.
Facebook: Love Jaime Blog
Twitter: @jaimemckee
Pinterest: jaimemckee
Google+: +JaimeMcKee
Instagram: jaime_mckee