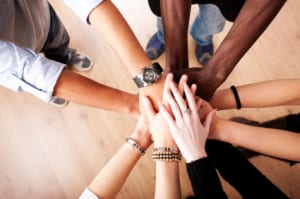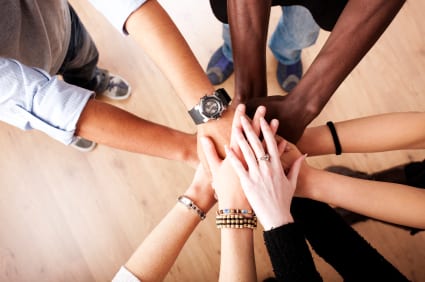 It's not a gimmick. If you're looking to build your social network, start a community and get more followers now, there are a few simple things you'll need to know and a few steps you'll want to follow. Try these 3 tips today.
Be a Part of the Conversation
Start talking! Join conversations because you're interested in the subject matter or because you have something beneficial to add – not because you have an agenda or want to push your material. Use social media monitoring to find relevant conversations or industry chats and add them to your weekly schedule as you would a business meeting. Follow the people you find sharing the most beneficial information, and keep the conversations going. Do this regularly and you'll start connecting immediately with others who have the same interests you do.
Become a Regular
In other words, make social networking a part of your daily routine. Make it a habit to come online at the same time every day and say hello when you do. It's a nice way to start your daily time online and encourage conversation. It's also a great idea to let people know when you're heading offline since no one likes to be left hanging in the middle of a conversation. If you do this consistently, your community will come to know when they can expect you to be available.
Be a Connector, Make Introductions
Connecting people together is a great way to be social online. Take the time to introduce like-minded individuals and help others build their networks. When you help connect others, you'll get the same in return. Facebook has a nice "Suggest Friend" feature, but since the feature doesn't allow you to indicate why you're suggesting these people connect, you'll want to send a short email introduction to help facilitate the connection. You can do this just as easily on LinkedIn and Twitter, too.

Don't forget good old-fashioned (yet, still in style) email. For example, you can use email to connect two or more like-minded individuals by leading with something they have in common, as a conversation starter for them. Like this, "Bob, I'd like you to meet Joan. You both work in the non-profit sector and have an interest in using social media for causes. I think the two of you will have plenty of ideas to share with each other."
Just remember, if you are going to use email for introductions, be sure that you have permission to share the email addresses of the people you are connecting. These days, sharing an email address is like giving out a telephone number. Be sure both parties are on-board before you share.
If you enjoyed this post, I've got three more tips on how to grow your social network in this post: 3 Simple Tips for Building Your Social Network Now
What tips would you offer to help businesses and individuals grow their social networks? Is your social network large or small? What are some of your favorite resources for cultivating a community?