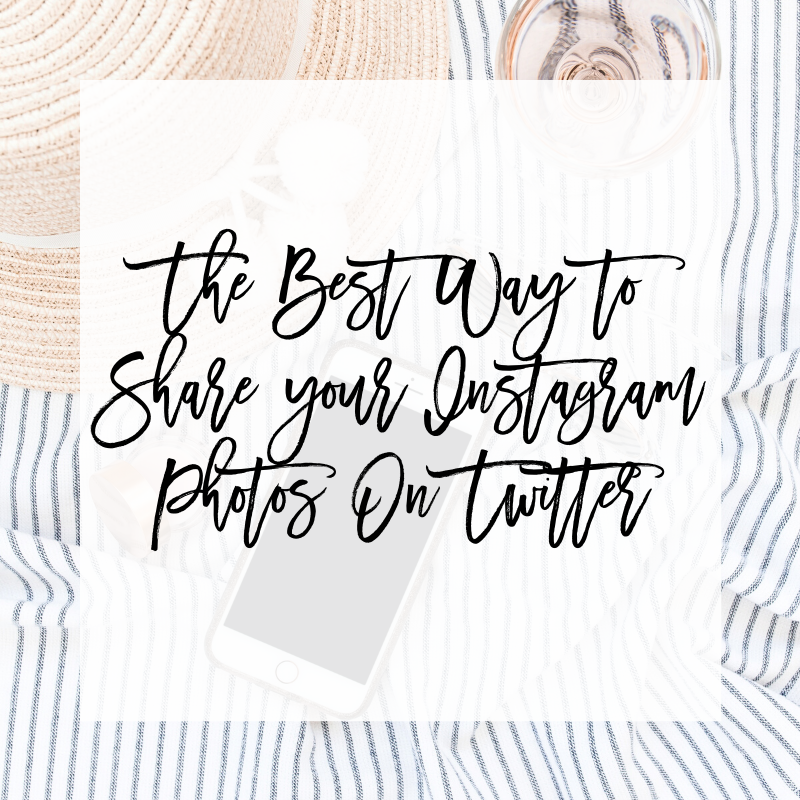 Visual content is where it's at. In today's post, we're going to show you how to automatically share your Instagram photos to Twitter – as photos, rather than links. This is going to save you time, and help you to grow both your Instagram and Twitter accounts.
Meet "If This Than That" or IFTTT
Personally, I love IFTTT. I've used it in so many different ways and it's a huge timesaver. So what is it? IFTTT helps you do more with hundreds of services you love, including Facebook, Twitter, Dropbox, Evernote, Nest, Fitbit, Amazon, and Gmail using what they call "applets."
How Does IFTTT Work?
After signing up for an account, you can browse services and turn on Applets.  Applets connect the different services on IFTTT. For example, you can back up your Instagram to Dropbox, have your lights turn on when you enter your home, or automatically send your team a Slack message when you're on your way into work. Services have built thousands of Applets that you can browse and turn on. If you don't find something that fits your needs, you can also combine two services to make something custom.
Posting Your Instagram Pictures To Twitter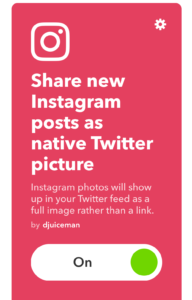 We're going to focus on sending our Instagram photos to Twitter, automatically, when we share them on Instagram. And, because we'll be using an IFTTT applet for it, they'll show up as actual photos on Twitter, not links, as though we uploaded the photos to Twitter directly. Your Twitter followers are going to love seeing more photos from you and appreciate that they don't have to click a link and go to Instagram every time they want to see what you're posting.
Don't worry though, there will still be a link going back to your Instagram account so people can find you and follow you there as well.
Here's How to Share Your Instagram Photos On Twitter Using IFTTT
That's it. That's all you need to do.
Discovering More IFTTT Recipes
If you're intrigued by how easy this is and you'd like to do a little more exploring, go to the Discover section and take a look around. Here are a few more Applets and recipes we thought you might like –
We Want to Know
Were you already a fan of IFTTT? Or is this the first you're hearing about it? Were you already using an IFTTT Applet to send your Instagram photos to Twitter? We'd love to hear from you and we'd love to hear your answers to the questions above. Kick off the conversation in the comments below.