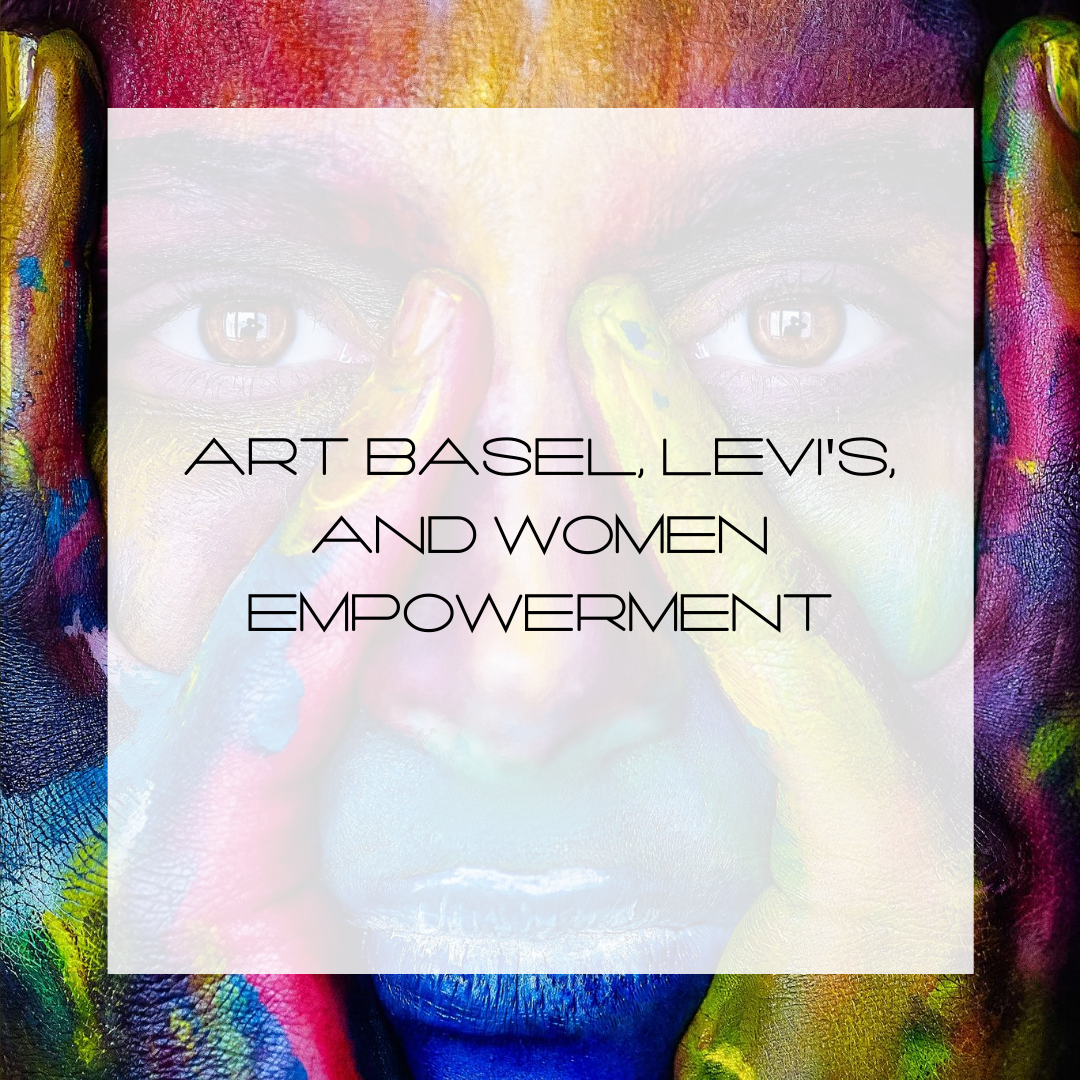 I had the honor of being invited to Art Basel as a guest of Levi's for their Shape What's to Come Levi's South Beach store. It was an amazing opportunity where I got to meet talented female artists and eat yummy cupcakes. Talk about a win/win.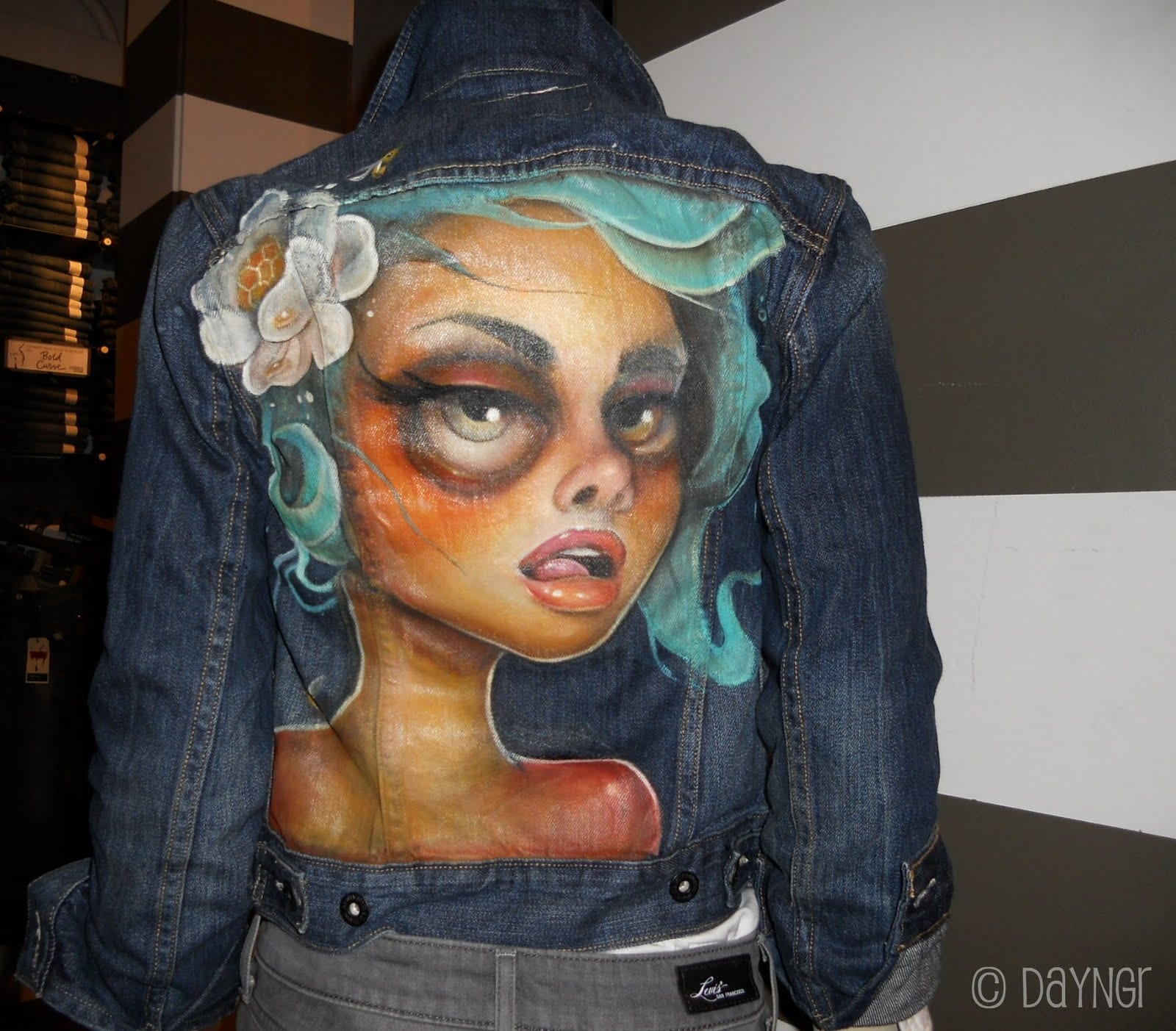 Tatiana Suarez and Select Female Artists Paint for Charity at Art Basel Through Levi's Shape What's to Come
The jacket featured here is by one of the female artists that really stood out to me, Tatiana Suarez. She's originally from Miami but currently lives in New York. She gets her inspiration from comics and pin-up models and I think her art reflects that. Though she's been drawing since she was a kid, she started to work on her craft much more seriously over the last 4 years.
About Tati
Born and raised in Miami, painter and muralist Tatiana Suarez, or Tati, paints life into legend. With a Brazilian mother and artist father from El Salvador, Tati's influences are a multicultural mix of past (stories passed down by family) and present (stories from her hometown Miami). The ethereal realm she grew up reading and hearing about finds life beyond the pages of legends past, emerging anew to live in cities, and hearts, worldwide. – via Beautiful Bizarre author Sarah Claire Picton
About The Movement and Event – Levi's Shape What's to Come
Levi's attended Art Basel to help Primary Flight execute the world's largest site-specific, street-level mural installation, featuring 15 female artists. During the event, the artists talk to Shape What's to Come about their experiences and display their custom-painted Levi's trucker jackets.
Shape What's to Come embraces the fact that young women today value life's journeys more than their destinations. Instead of wanting it all, we want to try it all; we just need a network of peers and mentors to help us navigate the complex web of choices. Shape What's to Come is a global online community that encourages millennial women to pursue their passions.
Oh and here are those awesome cupcakes. They weren't just delicious, they featured the work of the artists.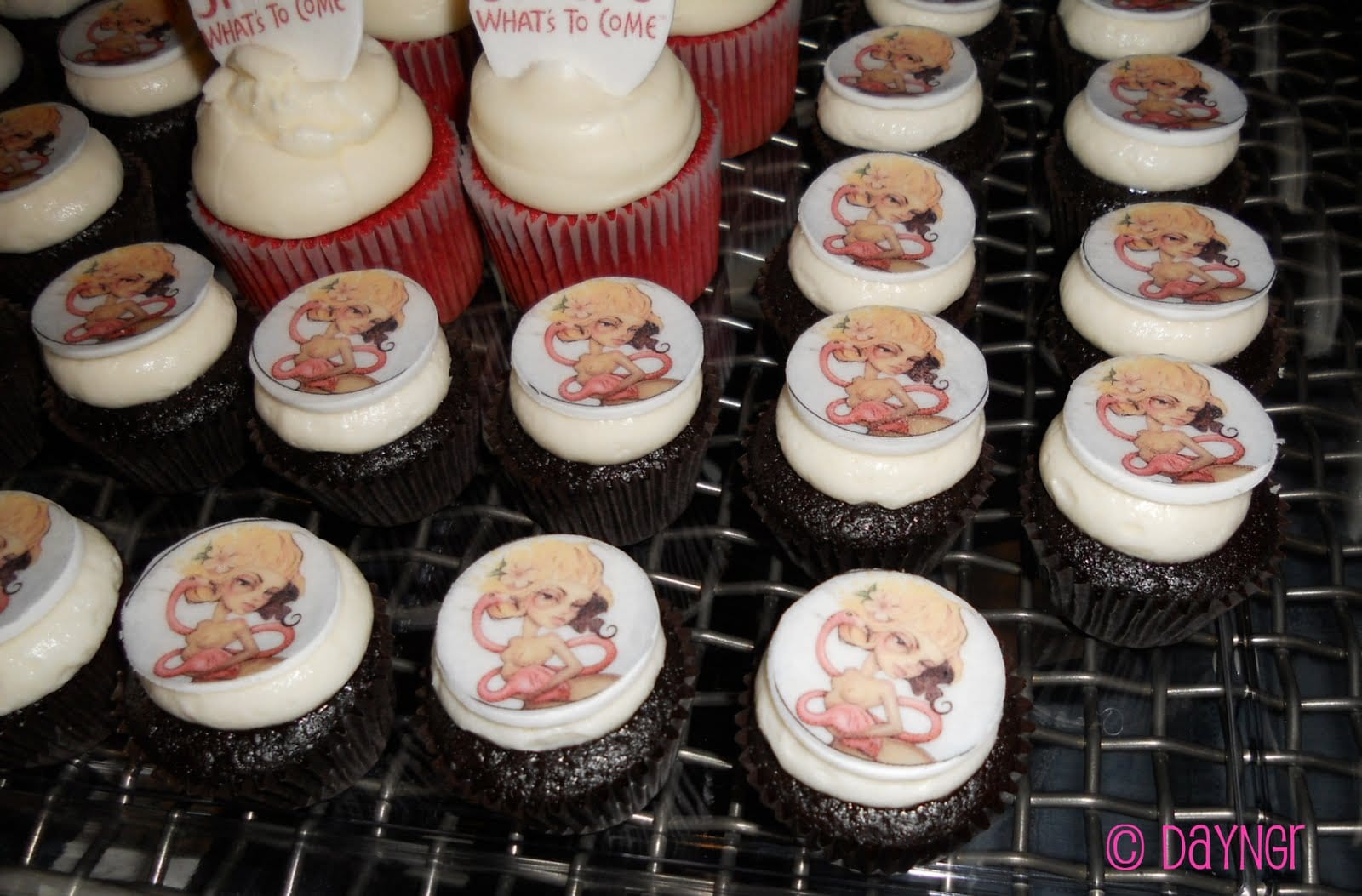 About Art Basel
Art Basel is a for-profit, privately owned and managed, international art fair staged annually in Basel, Switzerland; Miami Beach, Florida; and Hong Kong. Art Basel works in collaboration with the host city's local institutions to help grow and develop art programs.
Don't miss this post: Levi's Shape What's to Come