Last month we were giving away a 3-month JAB Box subscription. Today we're announcing April's JAB Box Subscription Giveaway Winner (albeit a little late due to a very unexpected E.R. visit!).
WHAT'S A JAB BOX?
Just Add Blog (JAB) provides bloggers with a monthly digital subscription service that delivers the tools you need to help you grow your blogging empire, straight to your inbox! Each month, subscribers receive their JABbox containing 5-7 digital items created by some of your favorite bloggers, photographers, creatives, and design gurus.
In your JAB Box, you'll find things like stock photos, how-to guides, mini-courses, fonts, printables, planners, and other exclusive content! Plus, each month one lucky subscriber will also receive a BONUS GIFT with their regular monthly items! Sounds pretty amazing, right?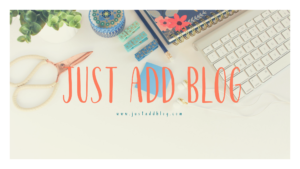 And the Winner Is …
Ashley Chesser!
If you entered to win, stay tuned for more opportunities to win your own JAB Box subscription in the near future!