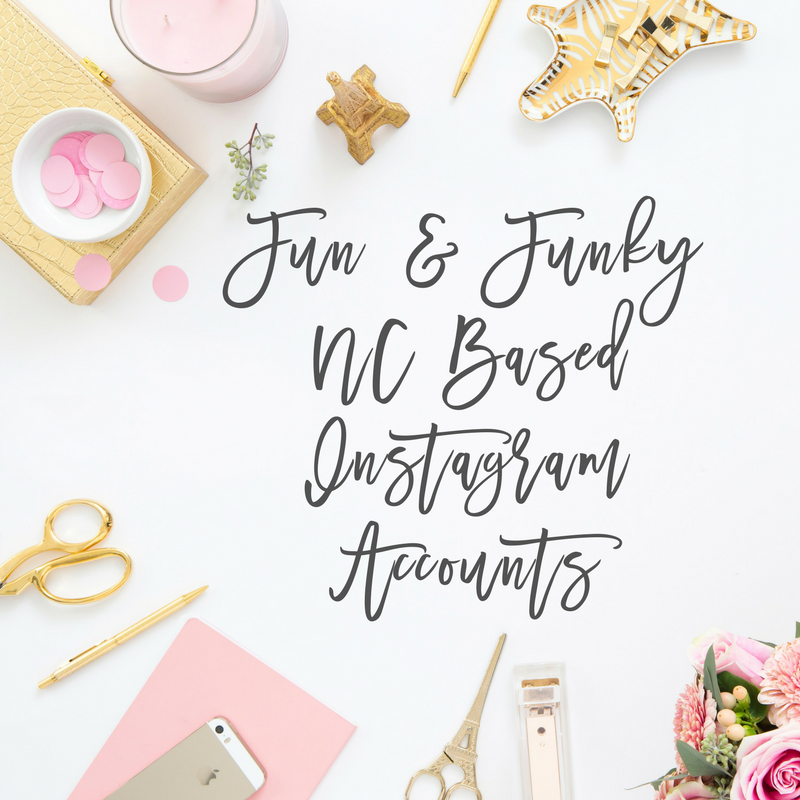 We don't know about you, but we absolutely love Instagram!
And because we're such big fans, we thought it would be a fun idea to share some of our favorite accounts with you in a new series where we spotlight some of the great NC-based Instagram accounts we've found.
These IGers are fun, funky, and fabulous to follow along with – best part, they're all North Carolina-based.
Sharing Our Favorite NC Based Instagram Finds
Each week we'll do our best to share a handful of our favorite finds. We hope this new series will introduce to some new faces and places throughout our beloved North Carolina. We hope you'll enjoy them as much as we do, and if you happen to head over and follow along with them yourself, give them a great big hello from us, @NCBloggerNetwork!
Fun, Funky, and Fabulous Instagrammers in NC
Here they are, in no particular order –
@RaleighWhatsUp – All things Raleigh. Think local first. Travel often.
@TheGoGirlShoppe – Go Girl Shoppe Fun little shoppe located in Raleigh, NC selling an eclectic range of items for you and your home! Wholesale orders welcomed!

@TheScoutGuideNC – Loves local!
@TriangleFoodAdventures – We find and share local restaurants in the Triangle. Raleigh, Durham and Chapel Hill, North Carolina. Hashtag #trifoodies and we'll repost.
@RaleighLifestyles – Featuring inspiring ideas, places, products & resources. Also offering selective lifestyle brands at TIMELESS™ an online and pop-up boutique (tbc).
@TasteTheTriangle – North Carolina Food Blog: Discovering the Triangle One Plate at a Time For inquiries, email tastethetrianglenc@gmail.com
@TheSalvageSign – Blogger, chippy paint fanatic, boy mom, Canadian in Raleigh, NC. Thrift store addict.
Oh and Don't Miss These
No, seriously, we love Instagram. So much so that here are few more NC Instagram accounts we love (and we think you'll love them too).
Do you have a favorite, North Carolina based, Instagram account you think we should spotlight? Let us know in the comments below! We'd love to check them out. Also, if you're in NC and you use Instagram, be sure to say hello, follow along with us and don't forget to tag your photos with #igersnc so other NC based users can discover your photos!