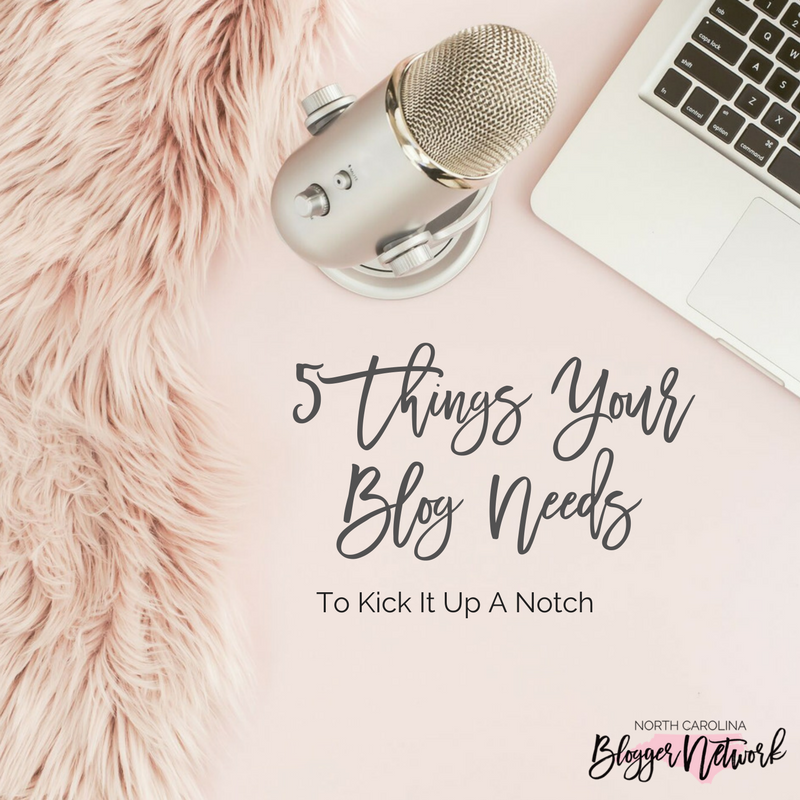 In this week's episode of Blogging411, we're sharing 5 things your blog needs to kick it up a notch and take it to the next level!
5 Things Your Blog Needs To Kick It Up A Notch
Want to compete with the pros? Feel like there is just something missing from your blog, but you don't know what? Want to know what separates the BIG blogs from the hobby blogs? Trying to attract brands & sponsors?
The Blogging411 team has already talked about things your blog MUST have, but this is different.  Tonight we are going to talk about some things you can do to make your blog a ROCK STAR blog.
Join Allison Carter Randy Brown and Nikol Murphy to learn about the 5 key elements that will help you kick your blog up a notch to be a true player in the blog-o-sphere.
As always, Blogging411 is hosted by the NC Blogger Network and goes live on Wednesdays at 8pm EST.  We'll take your comments, answers your questions, and dispense some knowledge…all in 30 minutes!
Here is how you can use Blogging411:
Head to our Google+ page to watch it live.  You can leave comments there that we'll see!
Tweet any questions or comments with the hashtag #Blogging411.
Head to our YouTube channel.  You can watch there, leave comments and questions, and subscribe so you don't miss an episode!
Watch it right here, below.

  If you can't join us in real time the video will live on forever in this spot right here.  So enjoy!
DISCLAIMER: The views, information, or opinions expressed during our Blogging411 series are solely those of the individuals involved and do not necessarily represent those of NC Blogger Network and its employees.
Be sure to subscribe to our YouTube channel and check out our Blogging411 page for all episodes. We cover a variety of topics from SEO, to Blogging Myths, to Google+, to Pinterest, to Effective Networking, and more.