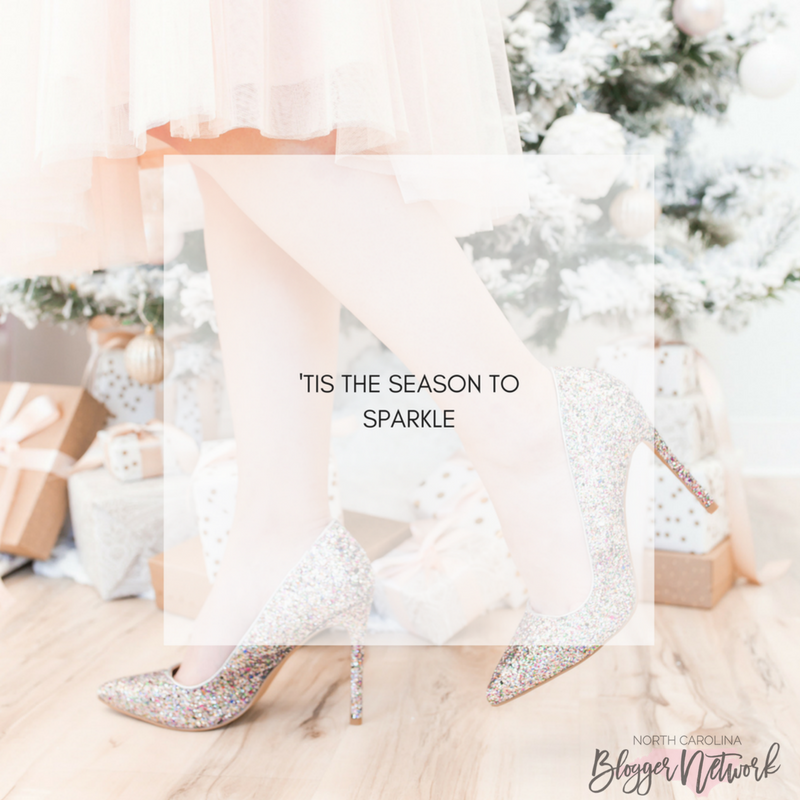 Hey beautiful bloggers, 'Tis the Season to Sparkle!
Happy Monday! Are you ready to get your sparkle on? It's taken me a little longer this year to get into the holiday spirit but I think that it's finally arrived as we enter into the second week of December.
We finally got the majority of our Christmas decorations up outside and are ready to dazzle our friends and neighbors. That always puts me in the holiday spirit! (Now to tackle the inside.)
'Tis the Season to Sparkle
I know, I know, it's Monday and some of you don't feel like sparkling on a Monday. But, that's all the more reason to put on your favorite fancy outfit or festive seasonal attire. When you look good, you feel good. And, if all else fails, you can fake it til you feel better.
I love a good cup of coffee – and if it's one of Starbucks seasonal treats then that's even better. So for me, when I need a little extra "umph" to get going on a Monday (or any day if we're being brutally honest) I pump up my favorite playlist, put on a favorite outfit, pop on some lipgloss (I'm totally digging Kylie's Cupid), and grab a cup of my favorite Starbucks seasonal coffee (Caramel Brulee Latte, anyone?) and get on with the business of the day.
Need a little musical inspiration to find your sparkle? Check out Spotify's featured playlists. There's sure to be something there to inspire you or get you into the holiday spirit.
Your Turn to Share
How do you get your sparkle on during the holiday season? What tips would you share with our community? Let us know!