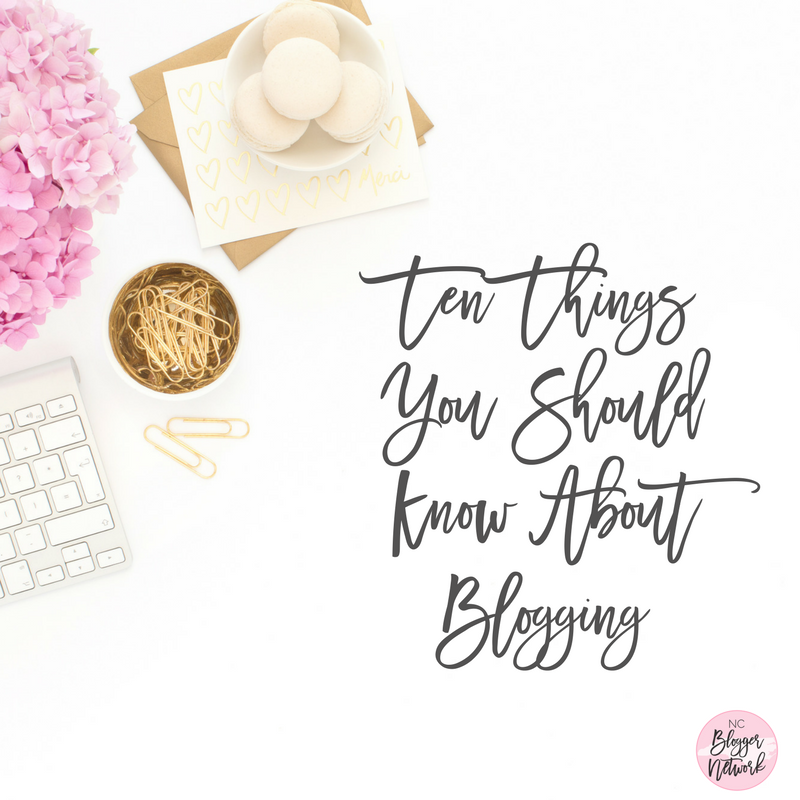 So you want to start a blog? You're in the right place! We've got 10 things you should know about blogging that will help you get started on the right foot.
10 Things You Should Know About Blogging –
You don't have to have it all figured out to get started.
Pick your blog name wisely, it's your brand.
Be consistent across social networks. (With your name, logos, and branding.)
People WILL judge you by what your blog looks like.
Slow and steady wins the race. You don't have to blog daily.
Don't create and abandon. If you start blogging be sure to follow through.
What you share on the Internet, lives forever. Ever, ever, ever…
Ask lots of questions. It's a great way to learn, meet people and build a community.
Join a blogging community that fits your style.
What you get out of your blog, and your blogging community or network depends on what you put into them.
Want to Learn More About Blogging?
If you'd like to learn more about blogging, be sure to check out all our posts on blogging and dive into our Blogging411 series as well. We hope you'll consider us a part of your community and join our network. We can't wait to blog along with you!
Your  Turn
What advice do you have for bloggers who are just starting out? What do you wish someone told you about blogging before you started? What would you add to this list?Please share your thoughts in the comment below. 
---
About the NC Blogger Network
NC Blogger Network is North Carolina's premier community for bloggers. We bring bloggers together for events, education, networking and paid opportunities working with relevant brands. Join today!