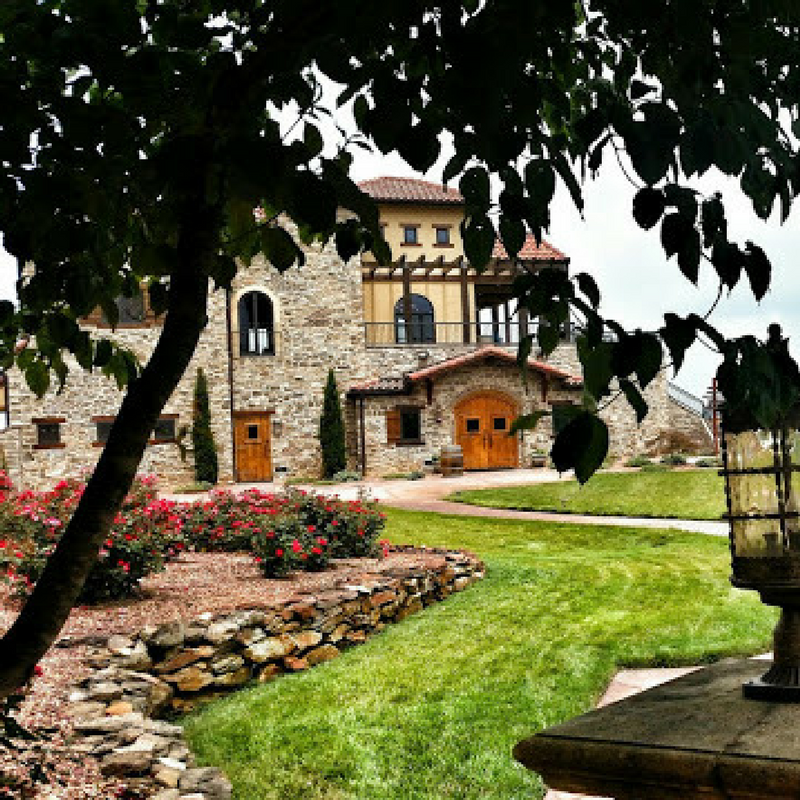 A few weeks ago I was able to go on a girls weekend with one of my best friends. We went back and forth over where to go when I suggested the Yadkin Valley area. My husband and I have been multiple times and I knew it would be a perfect girls weekend away. I mean, wine…
The Yadkin Valley is just a few hours from my house in Raleigh and about an hour from Charlotte. It spans about a 70 mile radius and there are a little more than two dozen wineries in about a 30-45 mile area. We decided to stay in a cabin versus a hotel and I immediately knew just the spot, Elkin Creek Vineyards. It is such a cozy vineyard located in the heart of the wine trail in Elkin.
The next morning we mapped out the ones we wanted to hit and we decided to visit wineries that my husband and I hadn't been to before! The first up was the breathtaking Raffaldani, I am usually not a fan of large wineries as I feel like the experience is more about being wowed than putting out a good product. Luckily that is not the case here as the wine is as good as the view!
If you are ever looking for a girls weekend or a romantic getaway I cannot say enough great things about the Yadkin Valley. Great wines, charming towns and even better views! Get here when you can!
Trail on Over to The Yadkin Valley
Maddie shares more of her adventurous time in The Yadkin Valley on her blog, A Tinge of Whimsy. She considers herself an avid book reader, traveler, and cook. Share in her travels, and visit her site today! While you're at it, connect with Maddie on Twitter @thewhimsyone.
---
NC Blogger Network is North Carolina's premier community for bloggers. We bring bloggers together for events, education, networking and paid opportunities working with relevant brands. Join today!