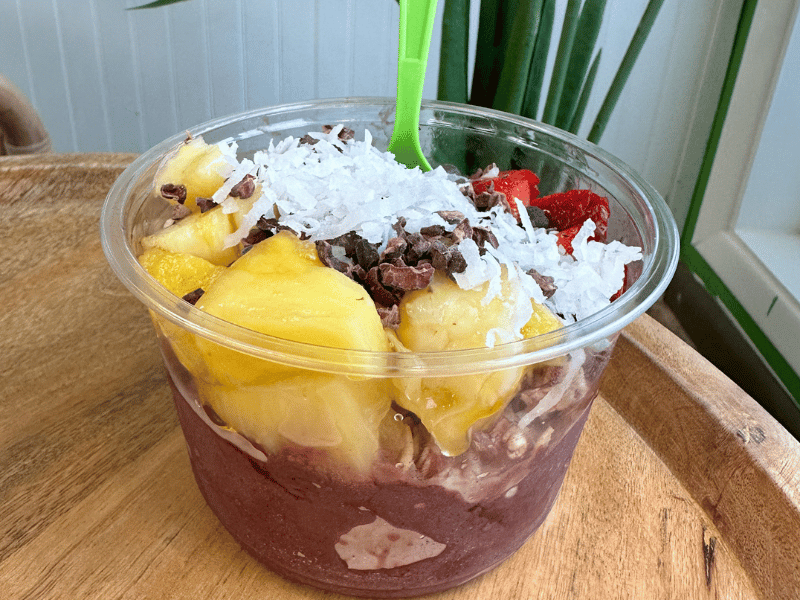 We Tried Beach Bowls in Morehead City, NC
If you haven't heard the latest, Beach Bowls is a new hot spot in downtown Morehead City, NC. Bella and I tried Beach Bowls in Morehead City and loved it!
What is Beach Bowls? It's a female-owned nutrition bar in Morehead City, NC., offering Açaí bowls, Clean Eatz meals, and healthy beverage options! Each fruit bowl has the highest quality ingredients and is high in antioxidants and healthy omegas 3, 6, and 9. Topped with fresh fruit and granola, these make for the perfect treat. All bowls are 100% dairy and gluten-free.
I had the opportunity to pop in for the grand opening, which did not disappoint. It was so good that Bella and I visited over the weekend, now that they are staying open later, and each got a delicious bowl.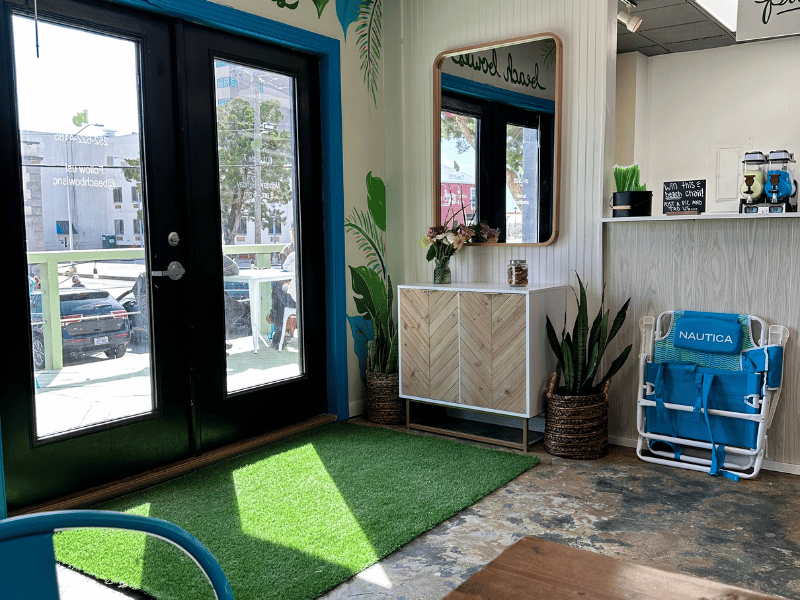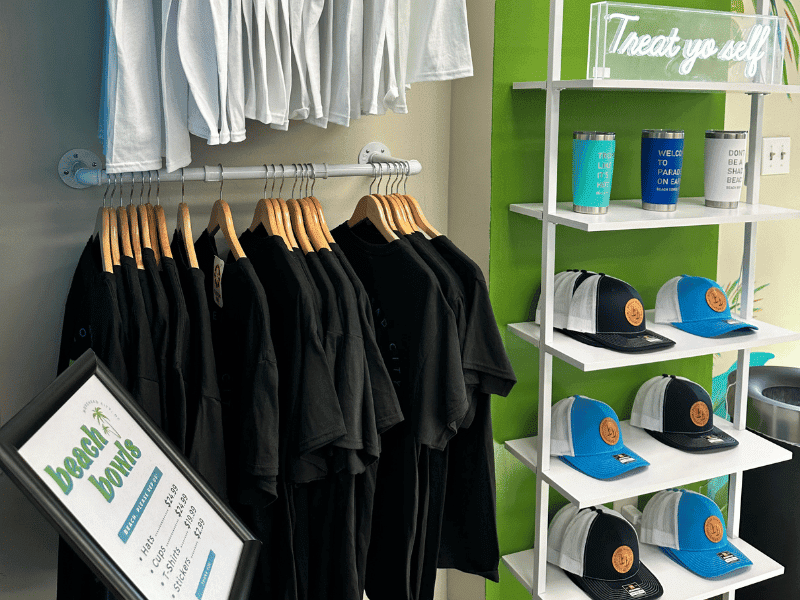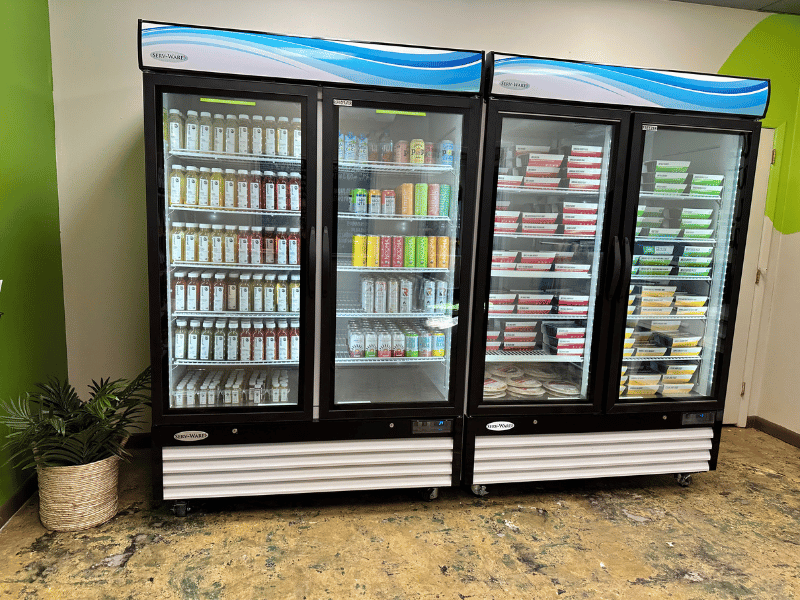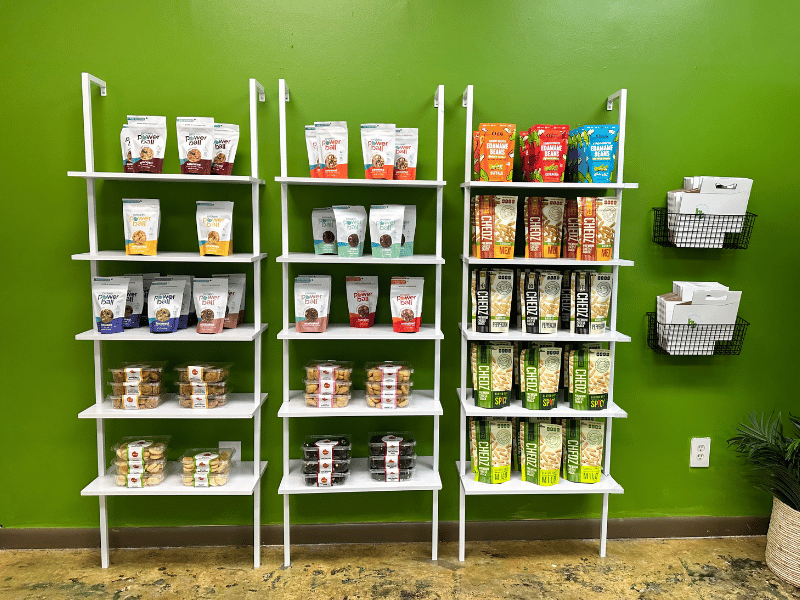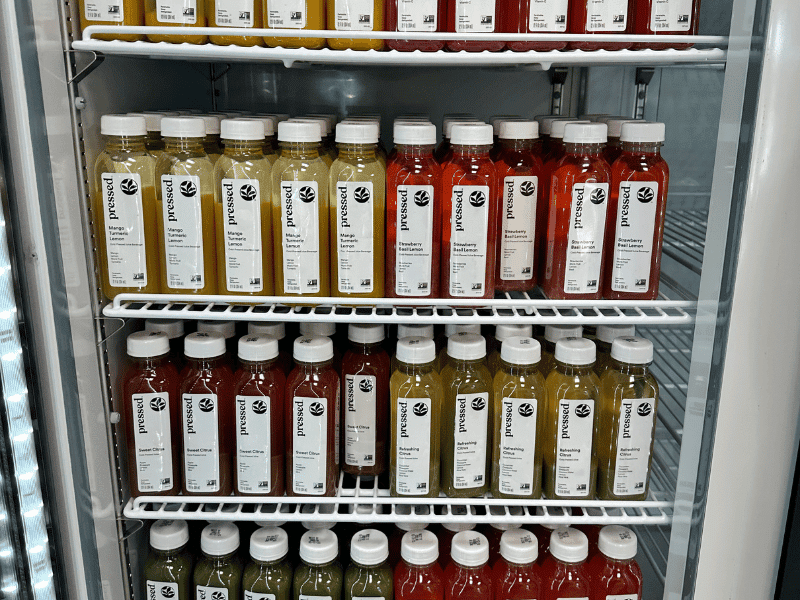 What is Açaí?
Açaí bowls are prepared from puréed açaí berries — which are fruits grown in Central and South America — and served as a smoothie in a bowl, topped with fruit, nuts, seeds, and granola. And at Beach Bowls, you can even get them with Nutella!
​People love Açaí bowls for their vibrant color, creamy texture, and versatility. They're touted as an antioxidant-rich superfood offered in one sweet or savory package! It's the perfect nutrient-rich snack, treat, or dessert alternative!
How TO ORDER YOUR BOWL at beach bowls in morehead city
You can choose an item on their menu or build your own Beach Bowl. Just choose a base, select your granola, choose a fruit topping, and finally, choose a drizzle.
Step 1: Pick Your Size – 12 oz. or 16 oz.
Step 2: Pick Your Base – Açaí -Cacao (chocolate), Coconut, Dragonfruit, Mango, Pina Colada
Step 3: Pick Your Granola – Original, Banana Bread, Blueberry Cinnamon, Mixed Berry, Strawberry Shortcake, Key Lime Pie
Step 4: Pick Your Fruit – Choose two (or double up): Banana, Blueberry, Mango, Pineapple, Strawberry
Step 5: Pick Your Drizzle – Almond Butter, Peanut Butter, Nutella, Organic Raw Honey, Sugar-Free Honey
Step 6: Optional Add Ons (Up-Charge) – Cinnamon, Chia Seeds, Hemp Seeds, Walnuts, Almond Slices, Cacao Nibs (dark chocolate), Extra Coconut, Extra Granola, Extra "Drizzle", Extra Fruit
Bella's First Beach Bowl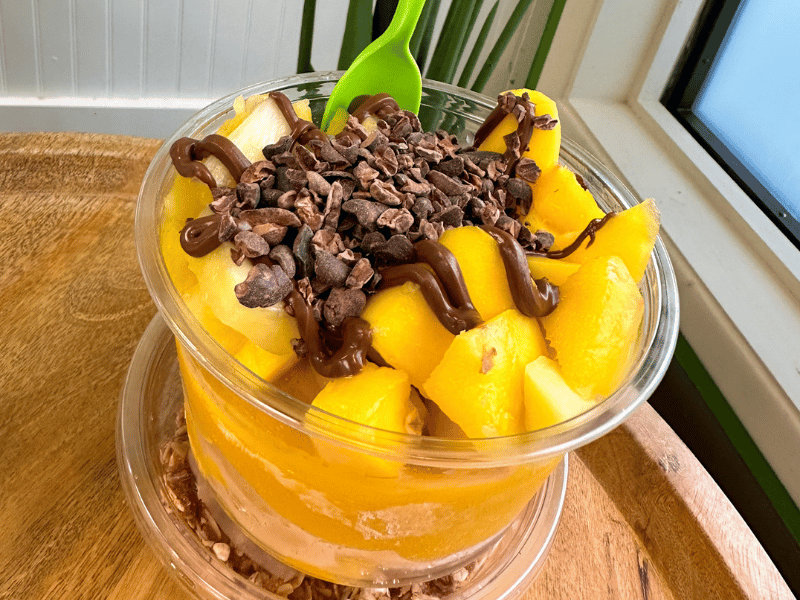 It was Bella's first time, and the staff offered a few different bases to sample. She settled on Mango, which is one of her favorite fruits. She added pineapple and mango slices and opted for the granola on the side with the option to add it in if she wanted to. She decided she preferred it without granola. She also opted out of the shredded coconut. She added cacao nibs and a Nutella drizzle. I'm happy to report that she enjoyed her first Beach Bowl as much as I did!
My Build-Your-Own Açaí Bowl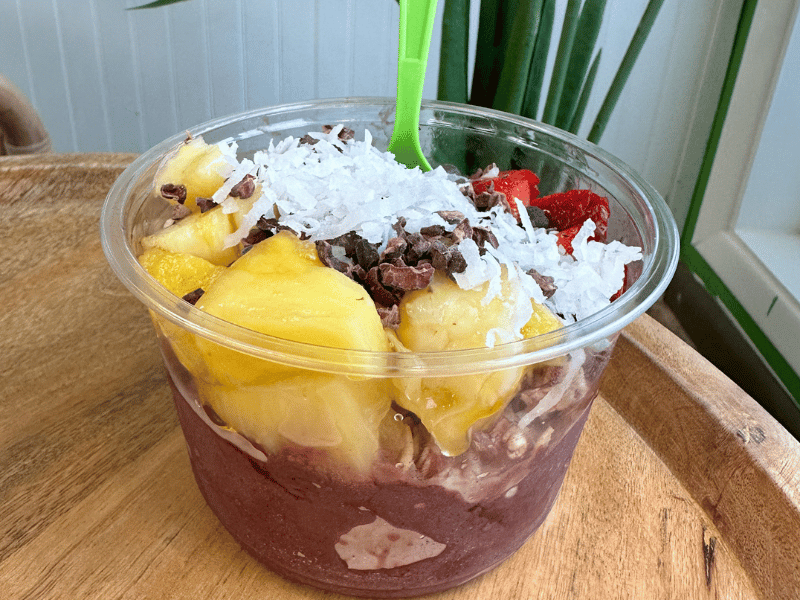 I made a build-your-own bowl and decided to go with an Açaí base, strawberry shortcake granola, pineapple and strawberry fruit, shredded coconut, cacao nibs, and organic honey drizzle. It was delicious. We can't wait to go back and try some different combinations!
We cozied up beside the plants, settled into the two rattan chairs, and thoroughly enjoyed our bowls over some good conversation. Now we have a new mom-and-daughter day-out spot.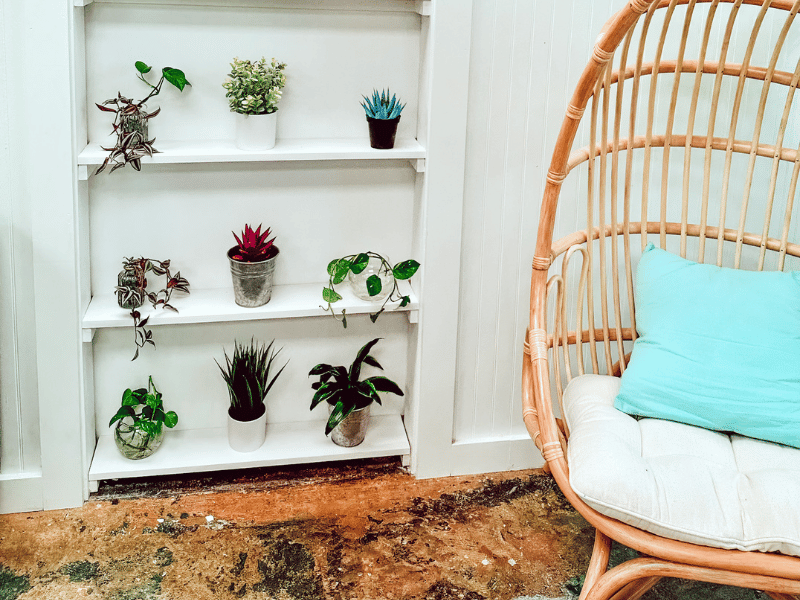 Try Beach Bowls for yourself and Enjoy!
Beach Bowls in Morehead City, NC
801 Arendell Street Suite 7
Morehead City, NC
(Corner of 8th and Evans)
Have you been to Beach Bowls yet? Have you ever tried Açaí? What flavors would you try? I'd love to hear from you.