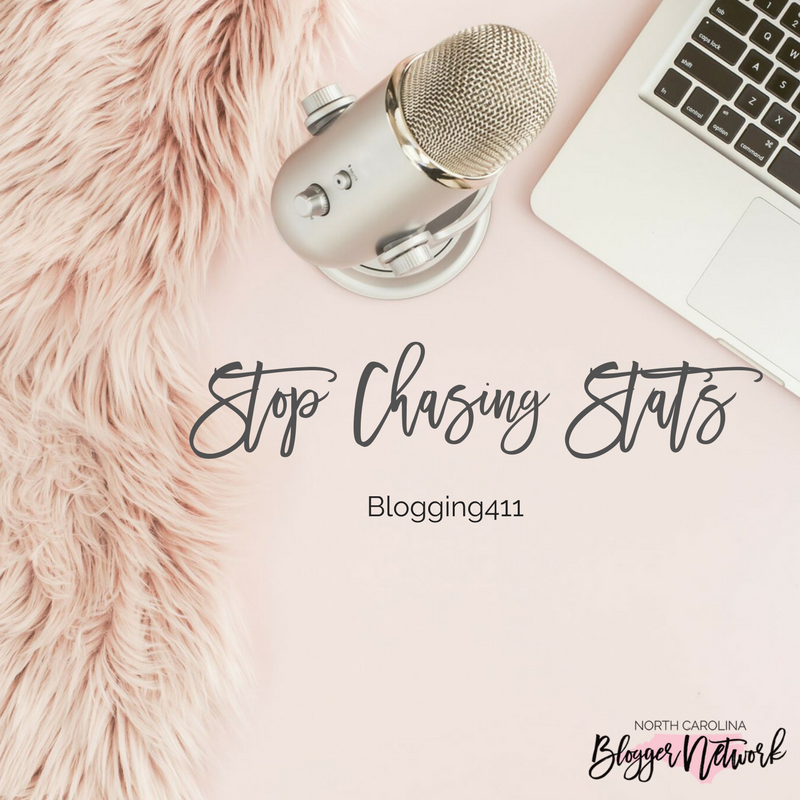 Blogging411 is our weekly podcast where we tackle the biggest topics and questions bloggers think about. Today's hot topic is all about why you need to stop chasing stats.
Why You Need to Stop Chasing Stats
Last week we covered 5 things your blog needs to kick it up a notch. If we had added a 6th end all game changer. It would be to stop chasing statistics.
You must measure in order to improve. Always. You need to know where you are, where you have been and where you want to go in order to bring your blog to a place of professionalism.
It is important to know how to weigh your stats appropriately and how to apply them to your blog and your overall goal. We will also talk about how to relate this to your social media campaigns as these can skew your stats and send you down the wrong path if you are not aware.
Why You Need to Stop Chasing Stats
Join +allison carter +Randy Brown and +Nikol Murphy to learn about the key stats you should be paying attention to on your blog and what to let go.
As always, Blogging411 is hosted by the NC Blogger Network and goes live on Wednesdays at 8pm EST. We'll take your comments, answers your questions, and dispense some knowledge…all in 30 minutes!
Here is how you can use Blogging411:
Head to our Google+ page to watch it live. You can leave comments there that we'll see!
Tweet any questions or comments with the hashtag #Blogging411.
Head to our YouTube channel. You can watch there, leave comments and questions, and subscribe so you don't miss an episode!
Watch it right here, below. If you can't join us in real time the video will live on forever in this spot right here. So enjoy!
Blogging411: Why You Need to Stop Chasing Stats
DISCLAIMER: The views, information, or opinions expressed during our Blogging411 series are solely those of the individuals involved and do not necessarily represent those of NC Blogger Network and its employees.