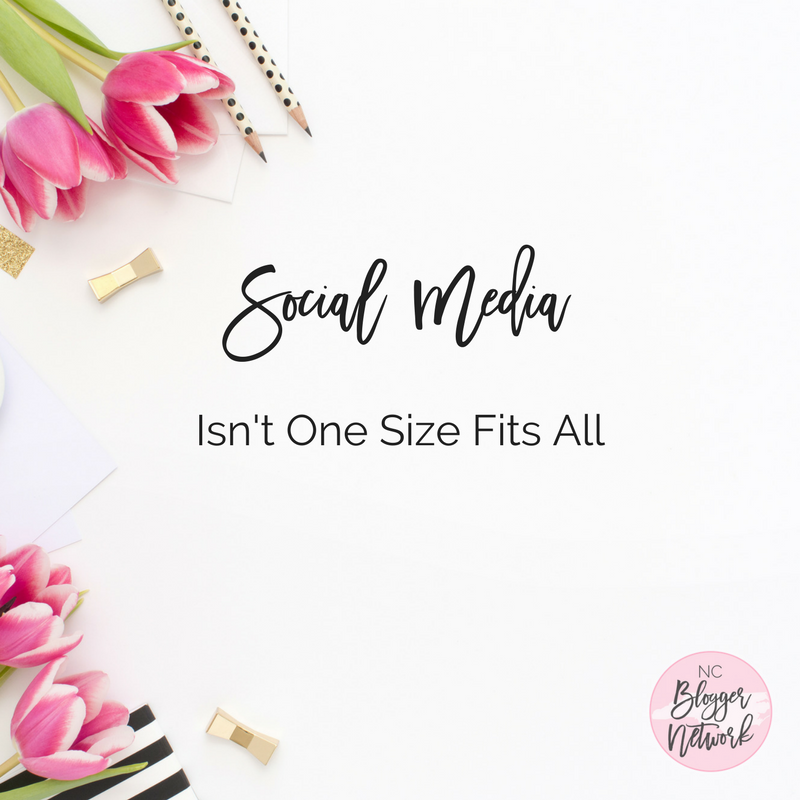 If you're new to social media and social networks, you might have the urge to copy what everyone else is doing. As tempting as it is, let me stress, social media isn't one size fits all.
There are plenty of articles and case studies showing you which brands are getting it right and how they're doing it. Heck, I've even written about a few and shared my social media best practices. Should you even bother reading them? Absolutely! Just remember that like you, your business and blog has its unique qualities, and your social media strategy should reflect that.
Make It Your Own
Follow your favorite brands. Ask questions. Go ahead and read all those "How To" and "Best Of" posts. Then, take the social media tips and suggestions that resonate with you for your blog and brand, and apply them as needed. But don't stop there. See what works best and skip the rest. If your community isn't online at 6 AM like someone else's, it's not going to make much sense to post at that time. Copying someone else's social media plan isn't exactly the best strategy.
Do Your Homework
Do your homework and find out who your target market is. For example, check your Facebook Page's "Insights" and see when your community is online, what posts do they interact and engage with the most, and what type of content keeps them coming back for more. Once you know these basics, you can begin to start to build the foundation for your social media strategy.
Do you have a social media marketing strategy for your blog or business? If not, what's holding you back? Share your thoughts with us in the comments below.
---
Interested in digital marketing, social media, or advertising for your business? We'd love to help!