Today's post comes from member Susannah Brinkley from Feast + West. She's a phenomenal food blogger and we're so excited that she's sharing some tips with us all today!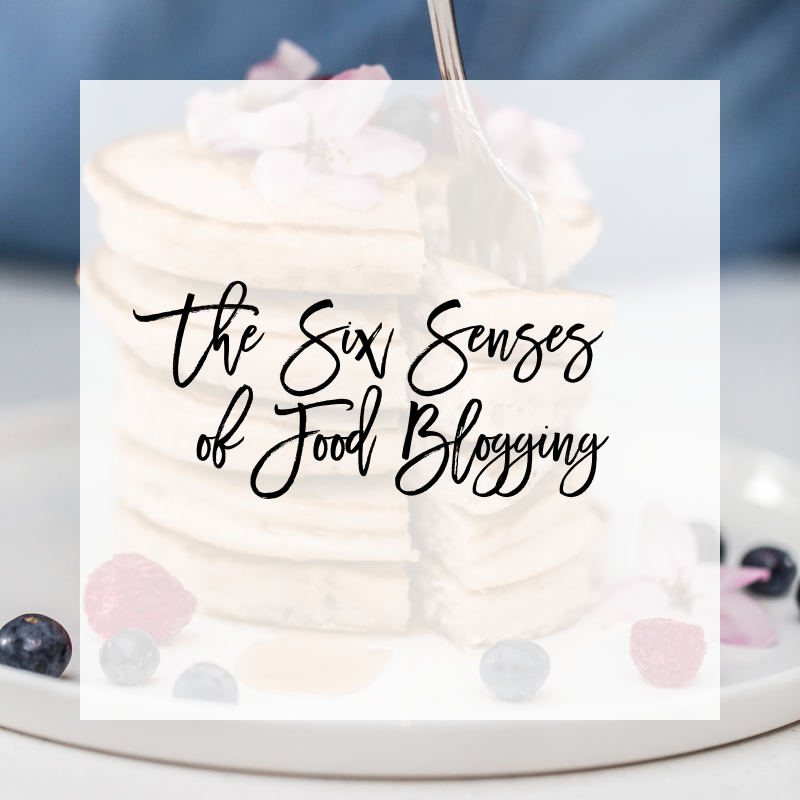 The heat from the kitchen warms the house. Saccharine spices send wafts of aroma through the halls and up the stairs. Creamy, freshly-made icing sits ready on the counter, waiting. The cinnamon rolls are fluffy and sizzling in the oven, almost ready. Finally, after a long night of anticipation as they rose in the snowy windowsill.
Writing about food is all about crafting an experience for your reader. My best advice for sharing a recipe on your blog stems from something you learned in Kindergarten, and probably again in Creative Writing 101. The key to a great recipe post is evoking your readers' five senses: sight, smell, taste, sound and touch — and one more — time.
The Six Senses of Food Blogging
 Sight
Your images are the first thing people see on your blog, so take big juicy photos that will make your reader drool on their keyboard. Photos that are well-lit, preferably with natural light, are pivotal to delicious-looking food. Get several angles and show the process if you can. Take a bajillion pictures, and stage the shot with cool fabrics or textures that complement the colors of the food. And don't forget the fork!
Smell
After pictures, your writing is what readers will use to imagine your food the best, your words wafting their aroma into every nook and cranny. Smell is the first sense to trigger nostalgia, so share a story or a memory, or describe what your kitchen smells like when you cook your recipe. Use descriptive words that let readers know what to expect.
Taste
Of course, your readers will want to know what it tastes like, especially if you have an unusual ingredient, like a foreign spice. Compare or contrast the taste to a similar flavor. Be sure to write a great post title the same way you'd name a restaurant dish — it should aptly describe your dish and reel people in to read your post.
Touch
When you describe the food, define the texture. Is the soup thick or thin? Are the cookies crunchy and crumbly or are they soft and delicate? Let your readers know what to expect from your recipe. Don't forget, temperature is also a key part of recipe-writing, so be sure to convey how hot or cold something should be when it's ready to eat.
Sound
It might sound weird to include sound in a food post, but it's actually quite important. The sizzle of a stir-fry, the murmur of a boil, the popping of popcorn — all of these sounds play an important role in food. Our ears work in the kitchen more than we think they do.
Time
You'll not only want to tell your readers when food is done (for example, the cookies are done when they are golden brown on the bottoms) but you should tell them when to serve your recipe. Is it festive or seasonal, such as a holiday dessert? And at what meal or time of day should it be eaten? You can convey this in words, but it can also come across visually if you stage your photos with items that complement the season, holiday or meal.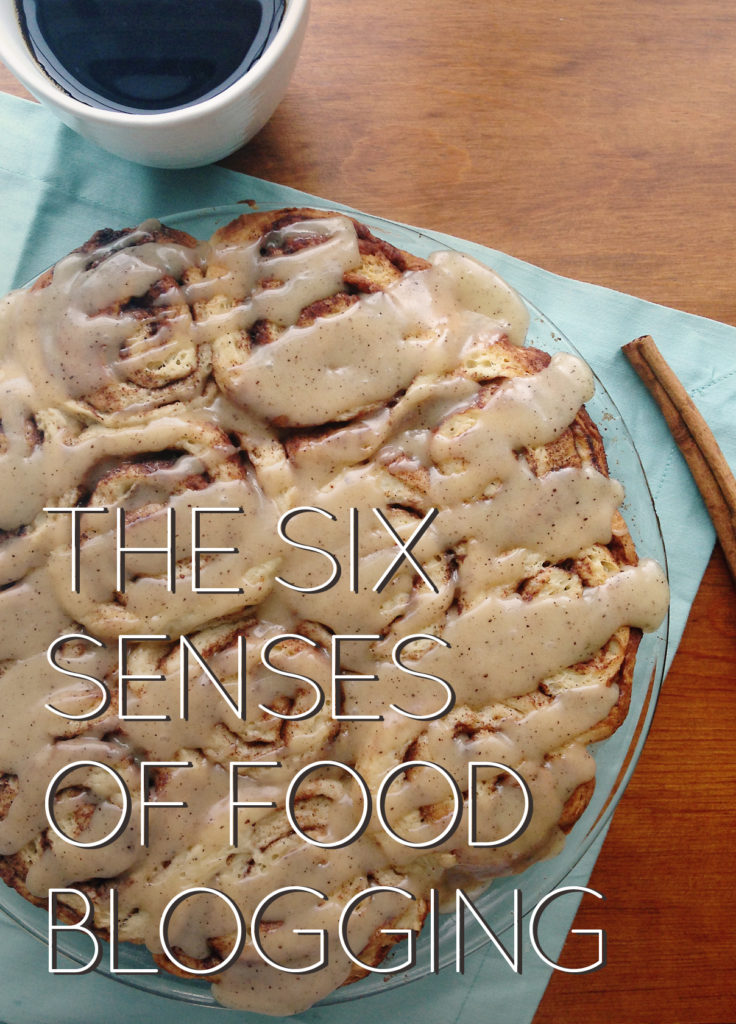 Try to bring all six of these senses into every piece of your blog post, from the title and images to the headnote and recipe instructions. Leave absolutely nothing to the imagination. Be clear, concise and very descriptive, and your readers will be excited to take your recipe from Pinterest to the plate.
 Susannah is a freelance graphic designer in Charlotte, N.C. and the editor of Feast + West, a blog about food, design, and travel.