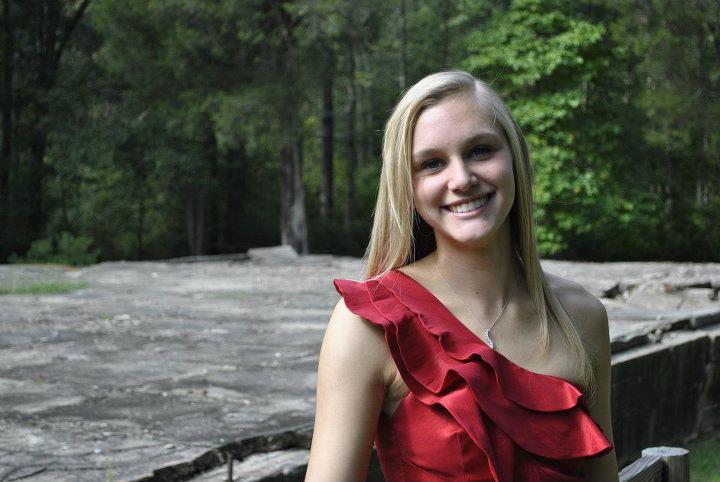 We'd like to take a moment to welcome Ragan Chambless to the NC Blogger Network Leadership Team. Ragan will be handling Brand Influencer Campaigns as well as planning out our network events throughout the state, as our Brand Influencer Campaign and Event Manager,  she's your point of contact if you have any questions on either of those topics, so be sure to follow along with her and say hello!
About Ragan Chambless
Originally from Millbrook, Alabama, Ragan now lives along North Carolina's Crystal Coast with her husband and adorable Mini Pinscher, Bammer.
Ragan graduated from University of Alabama with a Bachelors Degree in Restaurant, Hotel and Meetings Management (aka Hospitality Event Planning). When she's not working on Brand Influencer Campaigns or planning events for our network, she loves fawning over her dog, Bammer and practicing the art of calligraphy. She also enjoys exploring and kayaking the beaches of Emerald Isle, hunting for shark teeth at the beach located on Camp Lejeune, and hitting up the slopes in Beech Mountain with her husband.
Q and A with Ragan Chambless, NC Blogger Network's  Brand Influencer Campaign and Event Manager
1. Where are you from originally?
I was born and raised in Millbrook, Alabama. It's a small town right outside of Montgomery.
2. What brought you to North Carolina?
My husband is a Marine stationed here in North Carolina. We've been here for a little over 2 years now!
3. Where are you blogging from in NC?
Jacksonville, North Carolina
4. What are some of your favorite hot spots in NC (or what are some of your favorite places to visit in NC)
I love to go exploring and kayaking on the beaches of Emerald Isle. I also enjoy hunting for shark teeth at the beach located on Camp Lejeune. In the winter, the hubby and I can't wait to hit up the slopes in Beech Mountain!
5. What do you like to do for fun?  
One hobby that I've picked up during my time with wedding planning is the art of calligraphy! It's so much fun trying out different writing styles and finding a style all your own. My miniature pinscher, Bammer, also tends to take up most of my free time.  (He's just so stinkin' cute!)
6. What did you do before joining the NC Blogger Network team?
For the past 2 years I've been involved with wedding planning and coordination on the Crystal Coast. I absolutely love it! I've also gotten to help quite a bit with the marketing side of weddings and events as well.
7. Where can we find you on the web?
8. And finally, is there anything else you'd like to add that you want people to know about you – professional affiliations, any other place they can find you, etc.
Being from the South, we take our football pretty seriously… so I'd say that The Alabama Crimson Tide counts as a professional affiliation ;)
---
NC Blogger Network is North Carolina's premier community for bloggers. We bring bloggers together for events, education, networking and paid opportunities working with relevant brands. Join today!