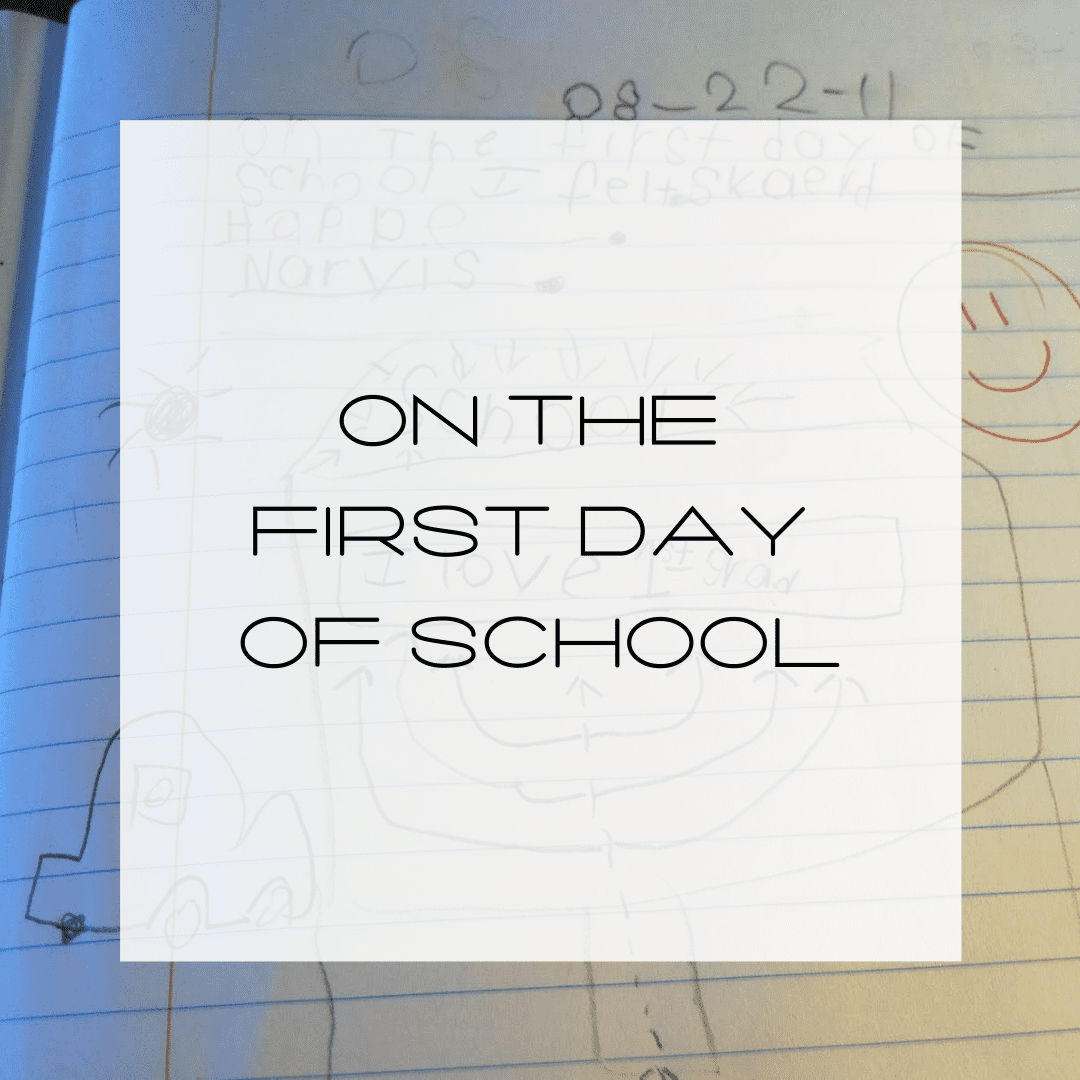 On The First Day of School
Today, my son brought home his school journal and shared what he wrote about his first day of first grade. I love that they have a journal. I think it's pretty obvious that I love writing and I hope this will instill a love of writing for my little guy, too.
I can't even believe he's in first grade! Personally, I think he did very well with his handwriting and I can tell that he worked unassisted and spelled things out the best way he could on his own. Oh, and did I mention he's a lefty? Not bad, right?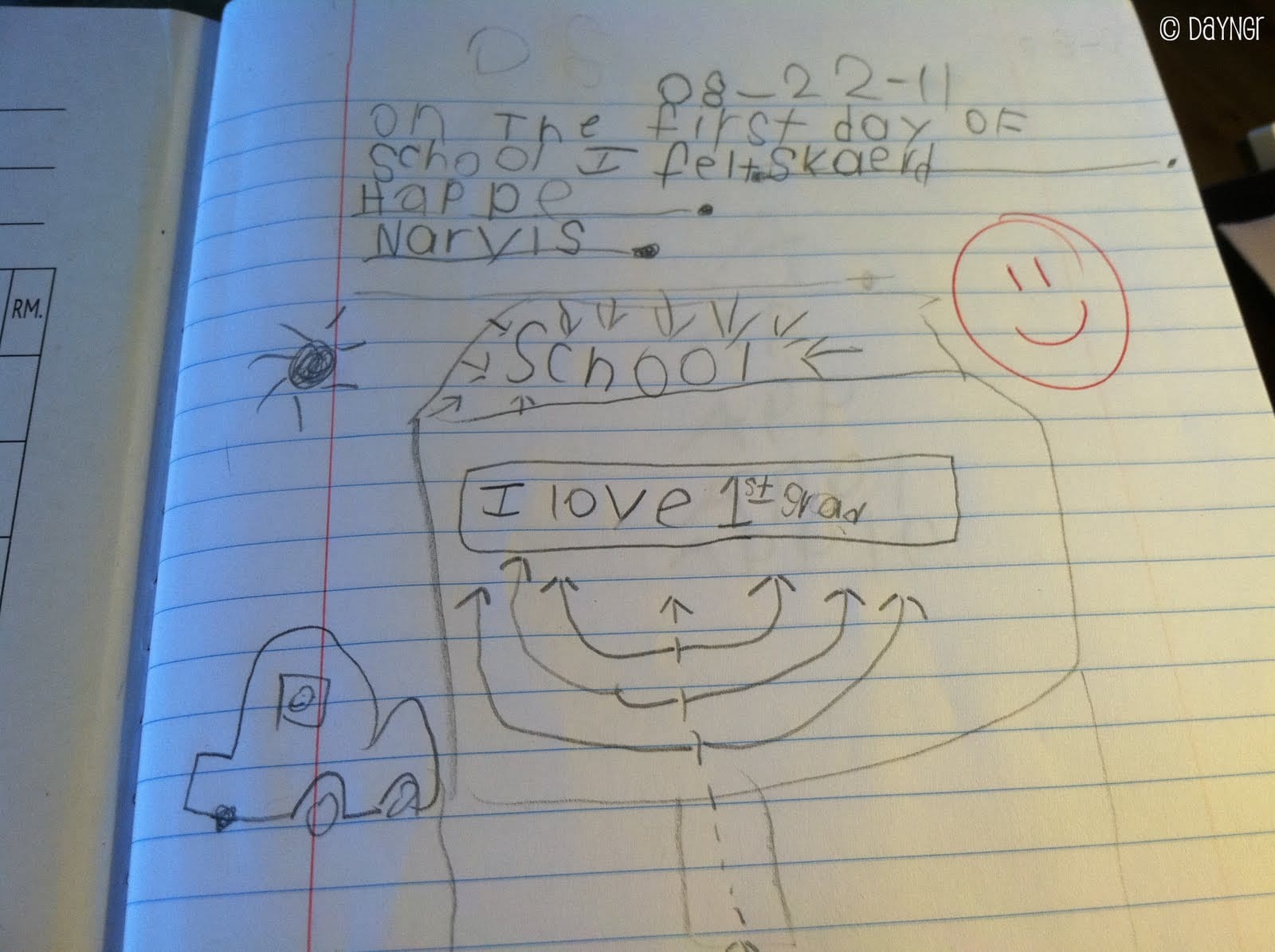 If you weren't able to decipher what it says, I'll translate for you:
On the first day of school, I felt scared, happy, nervous. School. I love first grade.
I'm so pleased that I can keep track of his schoolwork here on the blog. What a great way to save and share these memories. I also love the arrows and the car driving on the road to school. He's very into cars right now. So cute!