Our amazing blogging community is growing! Say hello to our newest regional ambassadors for the areas of Charlotte, Raleigh, Durham, Chapel Hill and Wilmington, NC. If you're a North Carolina blogger in one of these areas, be sure to join our thriving community for support, inspiration and empowerment!
Not in one of those areas but would still like to join us? Please do, we're always looking to expand our community and reach out to bloggers across the state. There's room for you. Be sure to check and see if your area is already represented on our NC Blogger Network Regional Ambassador page.
Charlotte's NC Blogger Network Regional Ambassador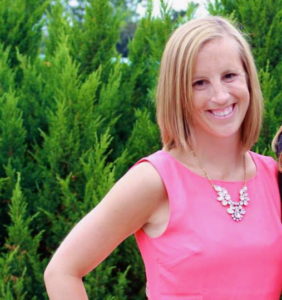 Chrissie
Off the Eaten Path
@Chrissie_Beth
An Assistant Public Defender by day, Chrissie came to Charlotte for work by way of Washington, DC and Madison, WI. She lives with her fiancé and four cats (yes, four!), and loves exploring everything the Queen City has to offer. Chrissie loves red wine, road trips, brunch, the beach, Mexican food, yoga, reality TV, cooking, local breweries, good conversation, new friends and the Green Bay Packers. You can follow her foodventures and read her restaurant reviews and other musings about Charlotte on her blog, Off the Eaten Path.
The Triangle's NC Blogger Network Regional Ambassador (Covering Raleigh, Durham, Chapel Hill)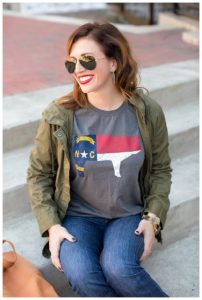 Meghan
Champagne and Suburbs
@champsandburbs
Meghan is a Southern Belle raised in eastern North Carolina.  She is a proud Pirate alum and made her way to the Triangle after graduating from college.  She currently lives in the suburbs with her Buffalo boy and their adopted fur-balls, Winston and Gizmo. Meghan writes about fashion, style, what she'd buy if she had unlimited funds, her favorite places to eat, the adventures of W & G, and her day dreams of a fixer upper farm house.  She loves traveling, eastern North Carolina BBQ, nail polish, boxwoods, cotton, black coffee, candles, gold jewelry, and champagne.
Wilmington's NC Blogger Network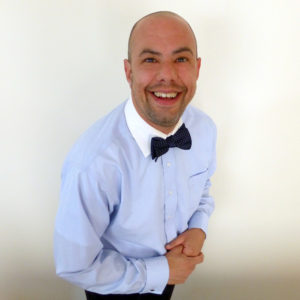 Jacob Clayton
My Untangled Life | My Untangled Media
@MyUntangledLife
Part day-time executive, techno dork, struggling musician, and frustrated writer – Jacob is Founder and "Chief Geek" of the marketing firm MyUntangled® Media, LLC, and the MyUntangledLife.com blog. He has been working with small businesses and non-profits for over 15 years, building and running websites, training and consulting, all while developing technology and marketing strategies. A resident of the Southport, North Carolina area, he is also very committed to his part-time job of walking his dog Ruby on the beach at sunset.
Interested in becoming a Regional Ambassador for your area?
Would you like to become a Regional Ambassador for your area? Contact us to learn more about what being a Regional Ambassador means