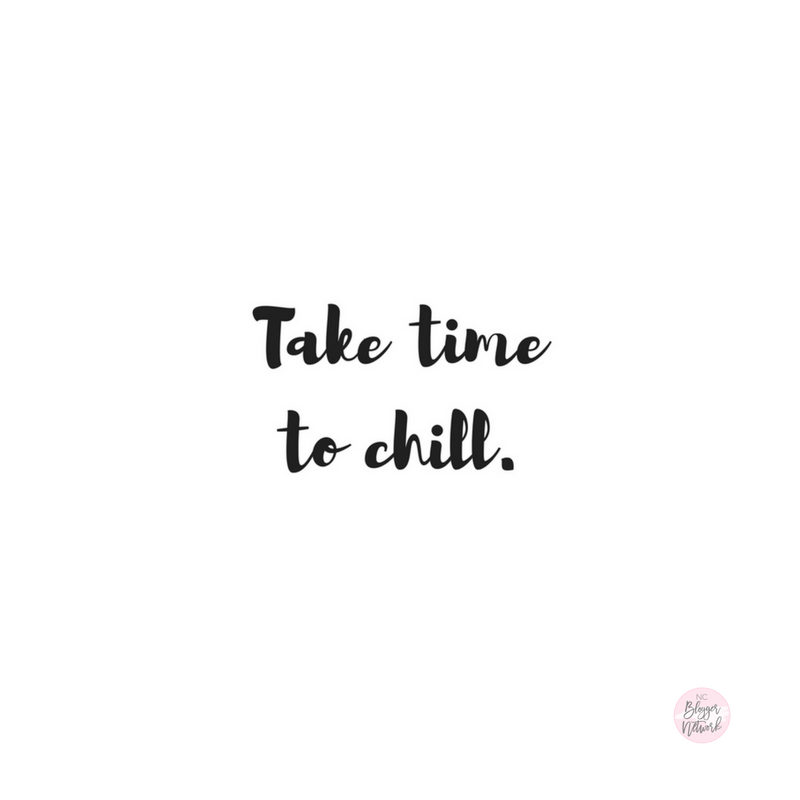 For many of us in North Carolina, today marked the first day of school. That probably means things are going to get a little more hectic in the mornings, afternoons and maybe even around bedtime as we all settle back into new routines.
Even if you're not a parent, chances are you noticed increased traffic and slow moving school zones. Today's Motivational Monday quote reminds us to "Take Time to Chill" and that's important. Carve a little time out for yourself to just relax and chill (or chillax).
Chill
Regardless of what demands you now have added to your plate, be sure to carve a little time out for yourself to just relax and chill.
That time might come in the form of a hot shower (or bubble bath) after a long day, or perhaps your chill time might be first thing in the morning before the morning rush begins. Either way, set a little time aside for yourself.
It's not just important for you, but for those around you.
More Motivational Mondays
Love these Motivational Monday inspirations? Be sure to check them all out and feel free to contribute some of your favorite quotes. If we use yours, we'll link back to your blog and give you credit!
---
About the NC Blogger Network
NC Blogger Network is North Carolina's premier community for bloggers. We bring bloggers together for events, education, networking and paid opportunities working with relevant brands. Join today!