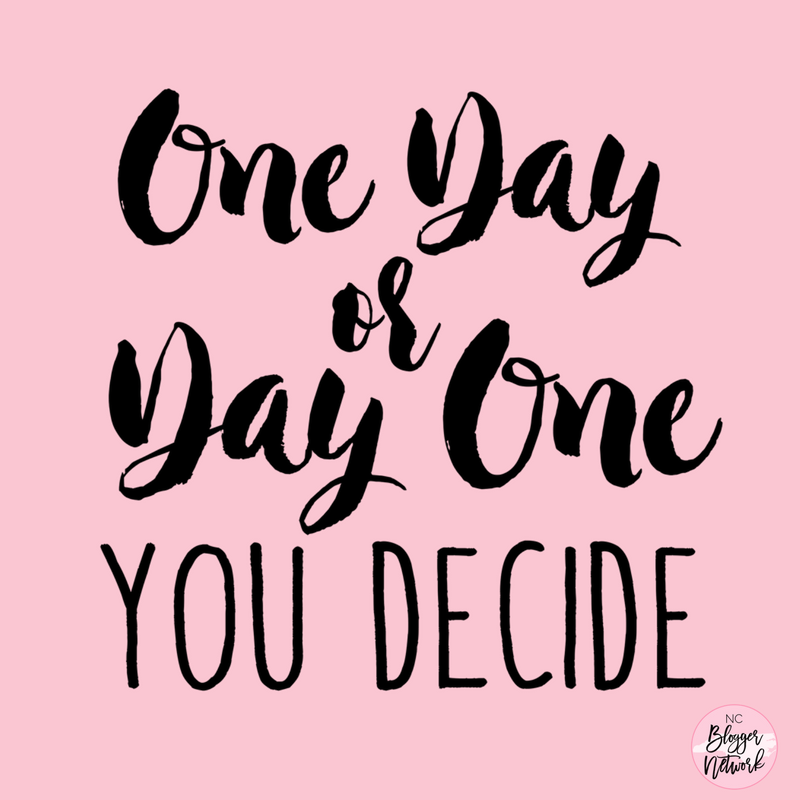 Can you use a little extra motivation on Mondays? Most of us can. We thought it might be nice to do the occasional Motivational Monday here on the blog. Today's Motivational Monday quote reminds us "One Day or Day One." The choice is yours.
Is there something you've been putting off? Something you've been procrastinating taking care of? We can relate, and seriously, who can't? But consider this, a year from now you'll wish you started today. Take the plunge. Go for it, make it happen and get it done. Once you do, you'll feel so much better!
Have a wonderful week and feel free to share what it is you've been thinking about starting and if you've decided today will be day one.
---
About NC Blogger Network
NC Blogger Network is North Carolina's premier community for bloggers. We bring bloggers together for events, education, networking and paid opportunities working with relevant brands. Join today!