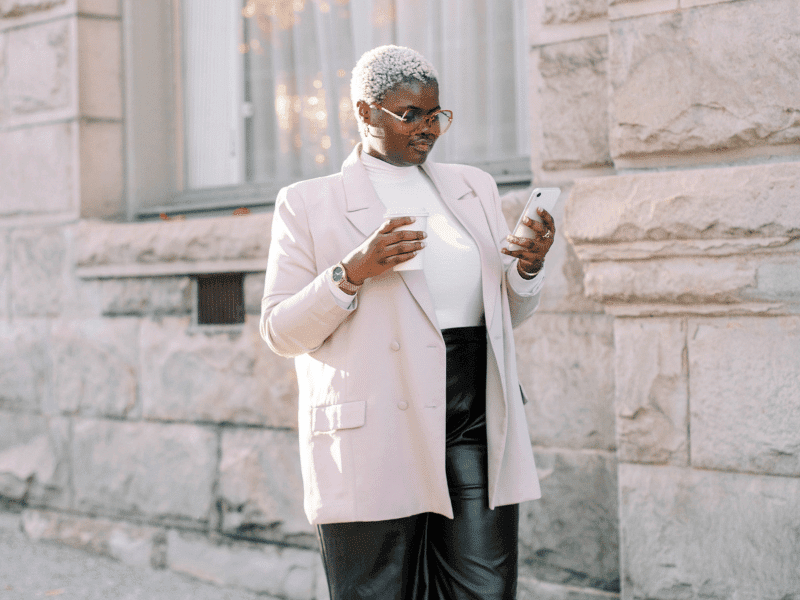 Motivational Monday – Do Stuff that Matters
Happy Monday! Here's hoping your week is off to a great start. Today I want to encourage you to do stuff that matters. That's this week's Motivational Monday theme.
Has this ever happened to you? You sit down at your computer, intent on writing a blog post, and an email comes in. You read it, and then the next thing you know, it's 15 minutes later, and you haven't even started on that blog post. Or maybe it's a notification on your phone that distracts you, and that one second to check it has turned into 30-plus minutes of Instagram and Facebook surfing. It's easy to get distracted from our goals, what matters, and what's important. But don't lose focus!
Life is Short. Do Stuff That Matters.
It's cliche, but that doesn't make it any less accurate. Life IS short, so don't waste time on the things that don't matter. I'm a mom. Making sure I can provide for my kids so they can live their best lives is what matters most to me. That means I can't spend my 9 – 5 doing things that aren't moving me toward that goal. For many of us, it's easy to know what matters. (Not that we don't get distracted just as easily.)
Here are a few tips to keep you from getting distracted:
Turn off your notifications – I know it sounds crazy, but seriously, you don't need your phone and social notifications on. You know you're going to check your messages and social media platforms throughout the day. You don't need to be notified whenever you get a "like" or "comment" somewhere. You decide when you're going to check your phone. Don't let notifications dictate when you do.
Create set times to check your email – Again, you don't need to keep your email program running in the background. Create a schedule to check mail throughout your day, say once in the morning and once in the evening. Or perhaps, schedule 15-minute mail tasks to tackle as much as possible in 15 minutes and then get back to working toward those goals.
Shut down social media – Follow the same advice for social media as you do for checking mail. Create a schedule to check your accounts and stick to it. Set a timer and work in bursts if need be, but don't keep it up and running; it's too distracting.
Do Stuff That Matters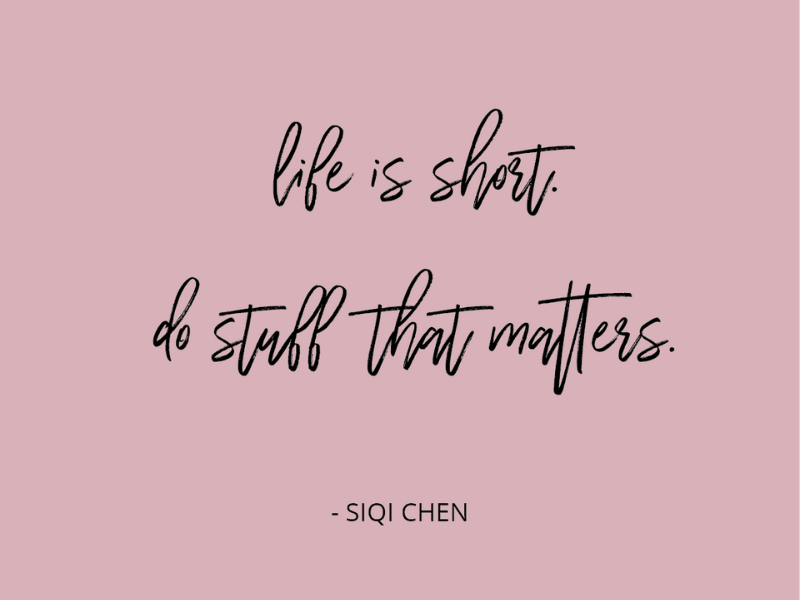 Ok, but what if you're stuck? What if finding what matters isn't all that easy? Or what if you know what matters and what you want to achieve, but something's holding you back? Maybe it's imposter syndrome or fear! I've got a tip for you. Find your "Why." Ask yourself the hard questions. For example, why did you start a blog? Why are you on social media? What's the purpose? Why are you doing the things you're doing? What's important to you? What really matters?
If you aren't sure how to do this, may I recommend two excellent books? The first is "Cultivate What Matters," and the second is "Make it Happen." Lara Casey authors both and will help you focus not just on finding your "why" but also help you to live on purpose. These books have been beneficial, and I've thoroughly enjoyed them. I think you will too, and I can't wait to hear what you think about them.
Until next Monday, have a great week!
What Helps You Do Stuff That Matters?
Did I leave anything out? What works for you when it comes to focusing on what matters? What advice would you give readers? What would you add to this article? Kick off the conversation in the comments below.
If you enjoyed this blog post, you might also enjoy some of my other Motivational Monday posts.
PIN THIS POST FOR LATER