Get to know NCBN member Hayley of A Beautiful Exchange
1. How long have you been blogging?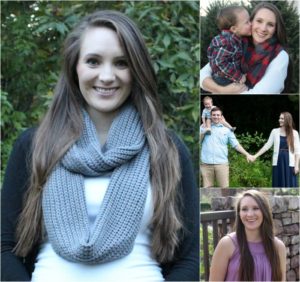 I have been blogging for almost 3 years!
2. What do you blog about?
My blog, A Beautiful Exchange is faith based lifestyle blog, so I write about a lot of things! I mostly write about faith, blogging, and family, but also share a lot of fashion posts and a few DIY projects here and there! I write from a place of wanting to encourage and inspire other women, so even though my posts cover a large variety, they all stem from the same place!
3. Why did you start blogging?
I actually started my blog in the same way that most people get started–I had a major life change! In April 2012, we had our first child and knew that we would be leaving all of our friends and family soon after to start our life in Chapel Hill, NC. I wanted them to be able to easily keep up with our family and I also wanted a quick and easy way to document the many changes I knew my son would go through! Since then, though, my blog has transitioned from a space solely about our family to a place of solace for me. My blog is my happy place and while my family does grace posts quite often, my main vision for my blog has changed significantly in the last (almost) 3 years!
4. What is your FAVORITE post you've ever written (you can pick 2)?
It's SO hard to choose a favorite after all this time, but I would say that my top two are this post about the beauty of blogging and unique stories and one that encourages Christian women that are dealing with shame.
5. What blog do you love?
This is another really hard question because I read and love so many blogs! I am loving a fellow NC blogger, Madison of Wetherills Say I Do!
6. What is your biggest piece of advice for other bloggers?
Be you. I write my own blog and read so many others because I love stories. At the end of the day, I think that's why most of us interested in following other people's lives and I think when you start focusing too much on the logistics of blogging, your posts can begin to lose their most important characteristic–your voice! Don't be afraid to dream big and set goals, but also remember to love what you do and love the people that make everything happen–your readers!
7. What are you looking forward to for you as a blogger in the upcoming months (conferences, big blog release, book release, publishing, community, redesign, new content, etc)?
In the upcoming months, I am looking forward to continuing to grow things and figuring out how to use my brand new WordPress site to the best benefit of my blog! I made the switch to self-hosted WordPress from Blogger a few weeks ago and I have quite a bit to learn!!