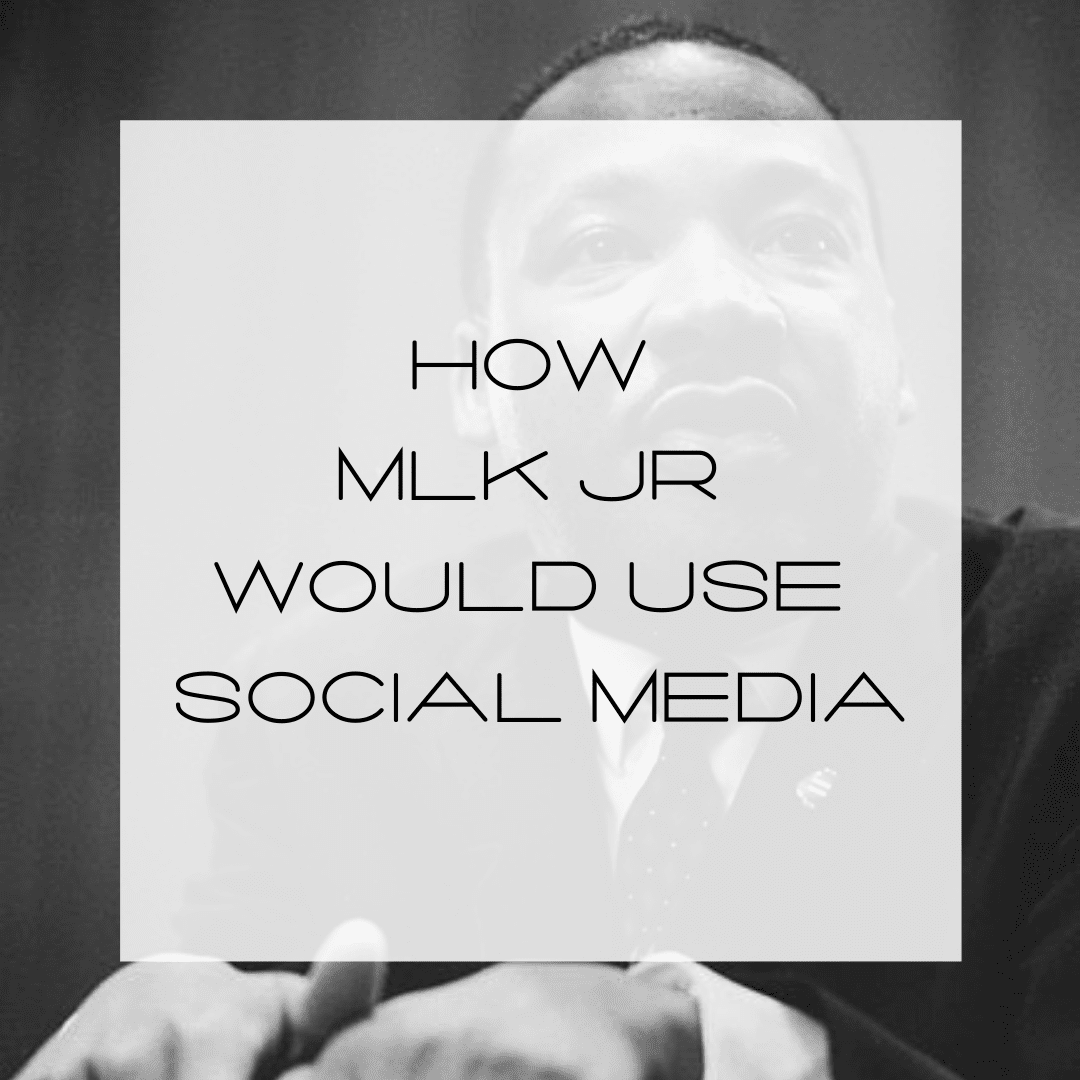 Social media can be used to bring people together to help a cause, to unite protesters, to aid a revolution, and even to support an uprising. Dr. Martin Luther King, Jr. was a man ahead of his time. He had an amazing vision, that through hard work, perseverance, and the ultimate sacrifice – came to fruition.
How Martin Luther King Jr. Would Use Social Media
In honor of Martin Luther King, Jr., I thought it would be fitting to think about how he would have used social media and social networks if they existed during his time:
He'd follow you based on the content you share, not on what your avatar looks like.
He'd use YouTube to share his sermons and speeches and grow his community.
He'd use Twitter to share motivational quotes and spread love.
He'd use FourSquare to note which establishments had the best service.
He'd use Instagram to share photos throughout his travels.
He'd encourage people to upload relevant photos to his Civil Disobedience Flickr group.
He'd connect with his peers on LinkedIn and write recommendations for them.
He'd be listed in WeFollow, tagged with minister, activist, and civil rights.
He'd be influential on Klout for topics like Civil Rights, Activist, Leadership & Georgia.
He'd share all his favorite books on GoodReads.
He'd use Plancast and Eventbrite to share his events and find events he'd be interested in attending.
He'd use Pinterest to show that we have more things in common than we don't.
Most importantly, I truly believe that Dr. Martin Luther King, Jr. would want us to use social media to lead the change and go forward in helping to heal the divisions of the past.
How do you think Dr. Martin Luther King, Jr. would have used social media? Which platforms do you think would have been his favorites? How do you think social media will continue to play a part in shaping the history of the world we live in? Add your thoughts in the comments below.
This is a repost of my article which originally appeared on the Salesforce Marketing Cloud website.