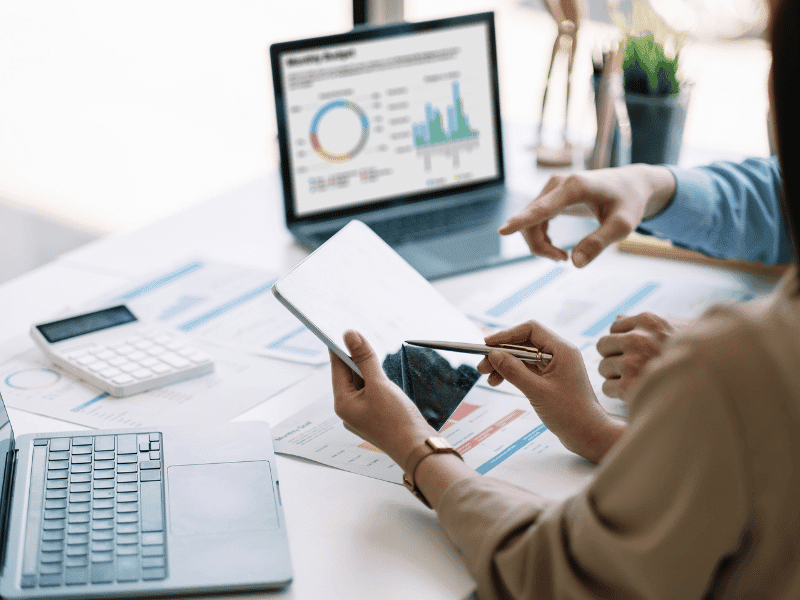 KD Paine and The Future of Analytics
In this article I'm talking to KD Paine about the future of analytics. If you've ever wondered how to measure your social media and traditional public relations efforts, you'll want to get to know Katie Delahaye Paine – better known as KD Paine. Listed as one of the top 25 women that rock social media, KD Paine is the CEO and founder of KDPaine & Partners, LLC.
In the last two decades, she and her firm have listened to millions of conversations, analyzed thousands of articles, and asked hundreds of questions in order to help her clients better understand their relationships with their constituencies.
As if that weren't impressive enough, Paine's worked with some of the world's most admired companies, including Raytheon, Hewlett-Packard, and Southwest Airlines. Most recently, her endeavors have been focused on providing cost-effective measurement programs for non-profits, small businesses, and government agencies.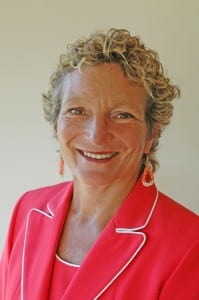 The Future of Analytics
Continuing this month's conversation around the future of analytics and measurement, we sat down with PR and social media analytics expert, KD Paine, to get her point of view on the questions from this month's eBook. Here's what she had to say:
What are the most important platforms to be measuring and why?
Not to be flippant, but I don't know. It entirely depends on your stakeholders and what you're trying to accomplish. If you're a politician, probably Twitter or YouTube. If I'm a tech company, possibly Google +. If I'm a university it would most likely be Facebook. But you need to ask your stakeholders and target audiences, not the nearest "social media guru" or the measurement queen.
How do you measure success?
Measurement of Success Requires Six Things:
1. An agreed-upon goal that reflects the measurable difference to the organization you hope to make.
2. A defined audience or set of stakeholders upon which to make that difference. This will define the universe of content that you will measure.
3. An agreed-upon benchmark, as in: I have moved this needle xx% compared to what? Ideally, you would be comparing yourself to a competitor or a peer in your marketplace. At the very least, start with a defined point in time and measure forward at least 6 months to see if any change has taken place.
4. An agreed-upon time frame. Success isn't success unless you accomplish it by the deadline, as in "I will generate this many downloads by the end of the quarter."
5. A metric or KPI that everyone agrees is meaningful. That metric should be based on what matters to the client and the marketplace, in other words, what actually moves the needle. It needs to be accurate, replicable, transparent, and easily explainable.
6. A conclusion. Data without insight is just trivia. Unless there is a "so what" that goes after the number, all you are doing is presenting data. You need to draw a conclusion and make a recommendation if you're doing real measurement.
How do you evaluate behavior?
Behavior is measured by observation. Tracking web analytics is observing the actions that clients and potential clients are taking. Going into a store, a mall, or an event and measuring the actions of people is another example of observational behavior measurement.
What do you think measurement's current role is?
I think, unfortunately, that most measurement today is done to justify a job or a budget or a program. Far too many people see measurement as getting "the gold star" to put on their resume or their desk, rather than using it to continuously improve their results.
What do you think the most significant training issues are?
It's a toss-up. Not sure if it's teaching PR people how to do math and statistical analysis or teaching data analysts how communications and PR work.
Where could education be improved for the future of analytics?
Teach social media consistently and comprehensively throughout the curriculum. It is silly that PR, Journalism, IT, and business schools are all teaching it slightly differently. It is silly to think that it only belongs in one. Years ago, IT was always a separate department. Now you have to know how to use a computer in order to get into school. Social media is the same. In the not-too-distant future, you will need to understand social media to get into the workforce, regardless if you're in PR, customer service, research or product management.
What's the best way to implement metrics?
Start with baby steps. Pick a specific project to measure to illustrate the benefits, then roll it out to the entire organization. Also, start with something that is meaningful and will have some data. Don't measure something that isn't going to generate sufficient useable data.
Finally, can you share what you believe standardization might look like, i.e. KPIs or the method to build these KPIs?
I don't think there will be standard KPIs because the definition of "key performance" will always vary from company to company, program to program. What you will begin to see is standards for sentiment and visibility metrics. I also see standards coming for a definition of engagement and also for what is or is not a "qualified" mention.
Analytics and Your Business
You're likely using social media, but are you measuring what matters? Do you need help getting started? Let's work together so you can begin tracking your social media efforts to see precisely what's working and what isn't and how to measure what matters most for your business. Contact me to get started.
-30-
Katie Delahaye Paine is the CEO and founder of KDPaine & Partners LLC, a New Hampshire- based research consultancy that provides measurement and accountability for corporations, non-profits, and government agencies worldwide. She is also the author of the recently released "Measure What Matters." You can find her writing online at Katie Paine's Measurement Blog, on Twitter at KDPaine."