Disclaimer: I received a free virtual ticket to the Blog Life University 2017 Conference as a member of the NC Blogger Network in return for sharing my conference notes and key takeaways.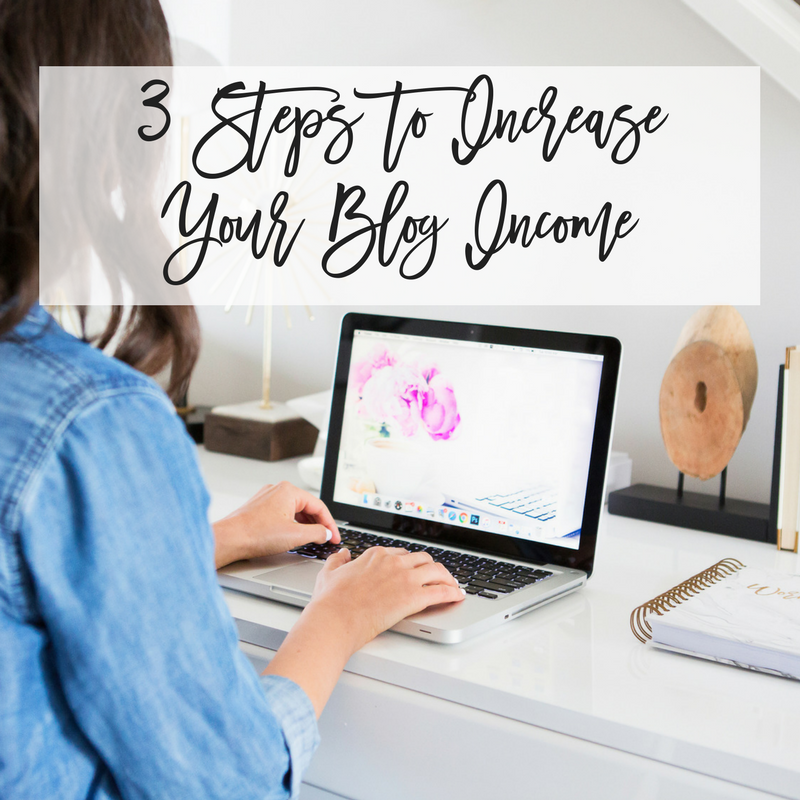 I'm Trista from A Purpose Driven Wife. I was excited when I saw the opportunity to attend Blog Life University conference, online. I'm always looking for resources to help take my blogging to the next level. The conference was on September 21st and 22nd, Thursday and Friday from 9am to 5pm. Fridays are when all three of my children are in school and this was a perfect time for me to sit, relax and write down these golden nuggets, I'm sharing with you in this post.
I LOVE Becky Manfield from Your Modern Family, she shares all about launching a product successfully to increase your income. Here are some key takeaways from her session "Building Abundance through Product Launches."
3 Steps to Increase Your Blog Income
Start by developing an email list, then create a really great product that fills a need, finally know your audience and have a launch plan.
1. Develop a Mailing List
Start a newsletter/mailing list – check out ConvertKit, MailChimp, MyEmma as a few places to start.
You're going to use the free giveaway (like a checklist printable) you'll create as a way to gain subscribers.
2. Create a Product that Fills a Need
Create a free download for your audience. For example, take your 5 best recipes and create a free printable download for your audience. It can be done for any of your categories on your blog like recipes, DIYs, etc.
Create a product that will solve a problem for your readers
Remember, make it something your audience wants and needs.

Consider your top 5 blog posts over the last 2 years (They might be the perfect posts to turn into ebooks or printables)
 3. Have a Launch Plan to Launch Your Product
Have a good launch plan and be sure to create excitement around your product. Becky stated 90 to 95% of product launches fail because they didn't have a proper launch plan in place.
Decide what kind of product you would like to launch (Book, webinar, course, etc.)
Try taking a popular blog post and create a product around it like a checklist or other type of printable.

For example, take your most popular blog post about "organizing" and create an e-book. You can create an e-book product for free by, create your product in Word

, save it as a .PDF file and upload it to e-junkie. Put in your price, grab the link and get ready to share it! 

Create funnels with lead pages to promote your products to your email list.
Becky suggested promoting your product with a blog post but also share it via your email list, and everywhere else you can promote it. You can sell your products on Pinterest and through your other social networks as well.
Tips to get attention for your product launch –
Draw readers in with interesting headlines
Use photos and videos on Facebook
Use Facebook Live to promote your product launch
Bonus Tip to Increase Your Blog Income
Contribute as a guest blogger to other bloggers and blog networks
3 Steps to Increase Your Blog Income – My Favorite Part
My favorite part was when Becky explained her process in creating a blog post. She had a stocking stuffer blog post that was posted on her website recently but was written 3 years ago. She frequently revives old blog posts to use over and over again and this is something you can do, too.
She also shared her process for writing a blog post (which she says she can do in 15 mins!). Becky said she does better when no one is home and the house is quiet. She schedule's her work days from 9am to 12pm. Now that's a workday anyone can get behind!
Remember, blog about the topics your audience wants to know about. Help fulfill a need or solve a problem. And, consider titling your blog post the way you would write it into "Google." For example, "2 year old still waking up at night" because that's how people search.
Want to Increase Your Blog Income?
You can check out her website, Beckyandpaula.com where she has a list of companies you can start working with to start making money right now!
Becky does what works for her and her family. I LOVE that. As a blogger, you're always trying to find time to write and do other things. My main takeaway is "do what works for you."
About the Author
Trista LaBorn is a mother of 3, a military wife and lifestyle blogger, You can find her blogging at A Purpose Driven Wife.
Your Turn! Let's Discuss –
Are you currently making monetizing your blog? Do you want to increase your blog income? Let us know in the comments below and stay tuned for more great tips on how your blog can support your lifestyle!