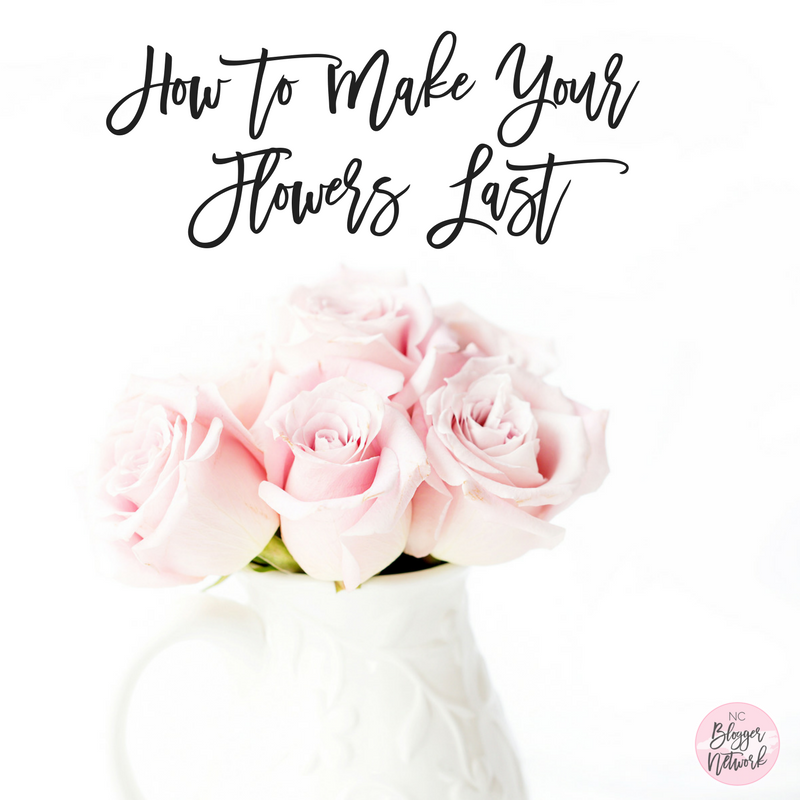 Wondering how to make your Valentine's Day floral arrangement last? Rachel Garton of Tildy Designs, today's guest blogger, will tell you how!
How to Make Your Valentine's Day Floral Arrangement Last
Now that Valentine's Day is getting closer, the chance that many of us will have fresh flowers in our homes is on the rise.  I wanted to pass along some tips for the proper care and keeping of flowers.  The best thing that you can remember is that lovely blooms are like classy ladies, they like a bit of jingle in the pocket, warm sun on their faces, a cool breeze, and a good drink every now and again!
The first thing that you will want to do once you have your flowers in your home is to give them a trim!  Taking the stems out of the vase and clipping them at an angle so that they can get that good drink will ensure that they stay sassy and happy.  If you remember to give them a trim and a fresh drink every two to three days, your blooms will last longer.  I know you are asking yourself where does the jingle come in?  Flowers like a shiny bit of change; if you place a pretty penny in the bottom of the vase every time you change the water, it will assist in keeping away bacteria that may harm the stems.
Warmth, not direct sunlight, is best for your flowers and a breezy location not too cold or windy or in the direct path of an opening and closing door.  The basic rule of thumb is if you place your flowers where they can be seen, they will stay beautiful for you longer because they love the attention.
I hope you enjoy your flowers!  And have a wonderful time with the loved one that gave them to you.
About Rachel Garton, Tildy Floral Designs ~
Rachel is not only a talented floral designer, but she also has an extensive background in wedding planning and coordination. She also owns the cutest wedding dress boutique in Morehead City, NC. called A Change of a Dress. This little lady really does it all! (and fabulously) Wondering about her catch phrase, "Do You Tildy?" She explains the precious story behind her business slogan on her website, Tildy Designs.
---
Loved this post? Check out more of our Valentine's Day and holiday posts right here!  If you receive flowers or a floral arrangement this Valentine's Day, we'd love to hear what kind of flowers you received. Will you let us know in the comment section below?