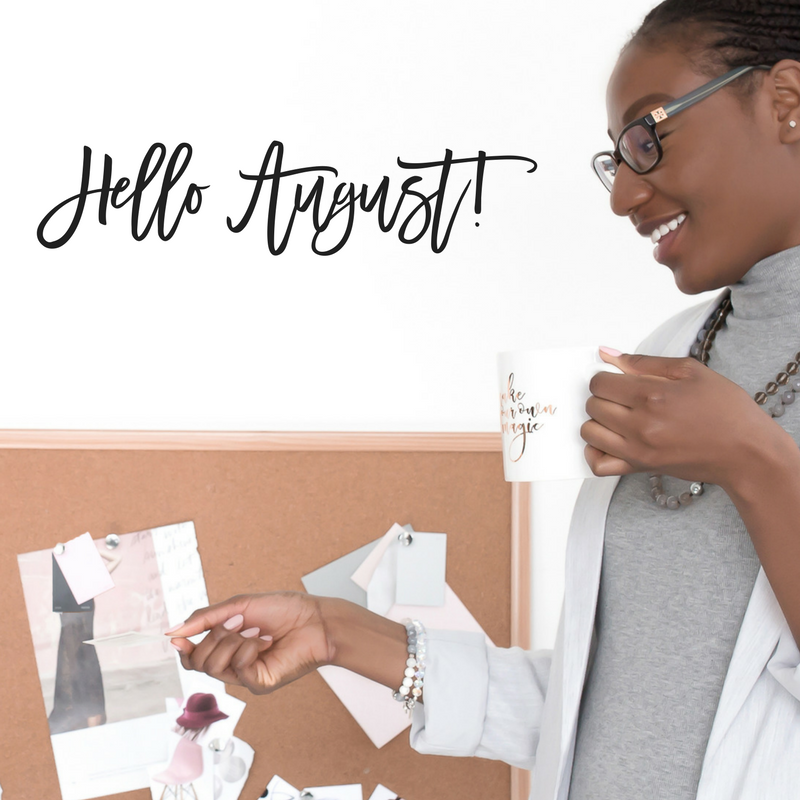 Hello August! It's a brand new month. That means time to set new goals, stock up on school supplies and get ready for the kids to get back to school. For many of us, this is also one last chance to squeeze in some fun, like a family vacation before the kids are back in their routines.
If you're looking for a little blog content inspiration, how about writing about some of these out-of-the-ordinary August holidays and how you plan to celebrate them?  Some ideas could include creating recipes around them or DIY crafts. #Inspiration
August Holidays
Aug 1: Girlfriend's Day
Aug 2: Ice Cream Sandwich Day
Aug 3: Watermelon Day
Aug 4: Single Working Women's Day
Aug 4: International Beer Day
Aug 5: Work Like a Dog Day
Aug 6: Sisters' Day
Aug 6: Fresh Breath Day
Aug 7: Lighthouse Day
Aug 8: Happiness Happens Day
Aug 9: Book Lovers Day
Aug 10: Lazy Day
Aug 11: Son and Daughter Day
Aug 12: Middle Child Day
Aug 13: Left-Handers Day
Aug 14: Creamsicle Day
Aug 15: Pythagorean Theorem Day
Aug 15: Relaxation Day
Aug 16: Tell a Joke Day
Aug 17: Thrift Shop Day
Aug 18: Mail Order Catalog Day
Aug 19: World Photo Day
Aug 20: Chocolate Pecan Pie Day
Aug 21: Spumoni Day
Aug 22: Be An Angel Day
Aug 23: Ride Like the Wind Day
Aug 24: Pluto Demoted Day
Aug 25: Kiss and Make up Day
Aug 26: Dog Appreciation Day
Aug 27: The Duchess Who Wasn't Day
Aug 28: Bow Tie Day
Aug 29: According to Hoyle Day
Aug 30: Frankenstein Day
Aug 31: Eat Outside Day
August Fun
Do you have anything special planned this month? We'd love to know! Are you taking a vacation or enjoying a stay-cation? Share it with us in the comments below. Also, if you write a blog post covering any of the holidays above, be sure to share it on our Facebook page in our weekly blog post thread.
Celebrating August Birthdays
If you have a birthday this month, we'd love to know. Share your birthday with us and be sure to include your twitter name so we can tweet you a happy birthday on your special day.
Enjoy August!