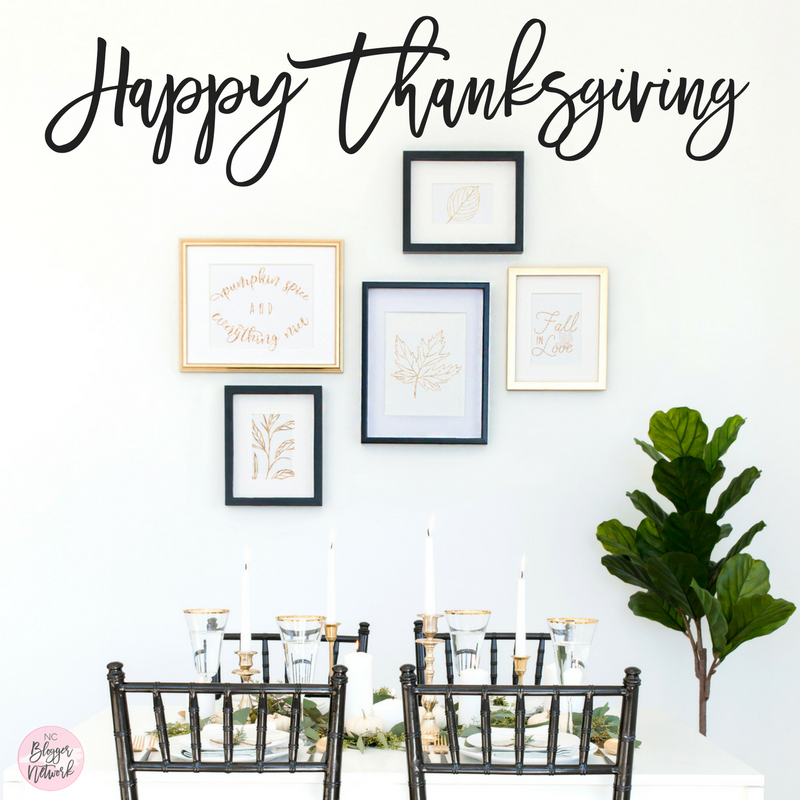 Happy Thanksgiving from all of us at the North Carolina Blogger Network!
We'd like to take this opportunity to wish all of you a day filled with laughter and love, surrounded by the people that mean the most to you. We truly hope that you have so much to be thankful for and that you'll continue to be blessed as we head into this holiday season.
We are so grateful and thankful for each and every one of you that takes the time to visit our site, read what we share, and comment on our posts. We feel very fortunate to have you as a part of this amazing community of bloggers.
If you're new to North Carolina, or blogging and you haven't found a community to connect with, we'd love to welcome you to ours. If you're in a blogging community you love, we hope you'll take some time to connect with its members fully and intentionally.
Have a beautiful Thanksgiving!