This #GivingTuesday post has been sponsored by Stop Hunger Now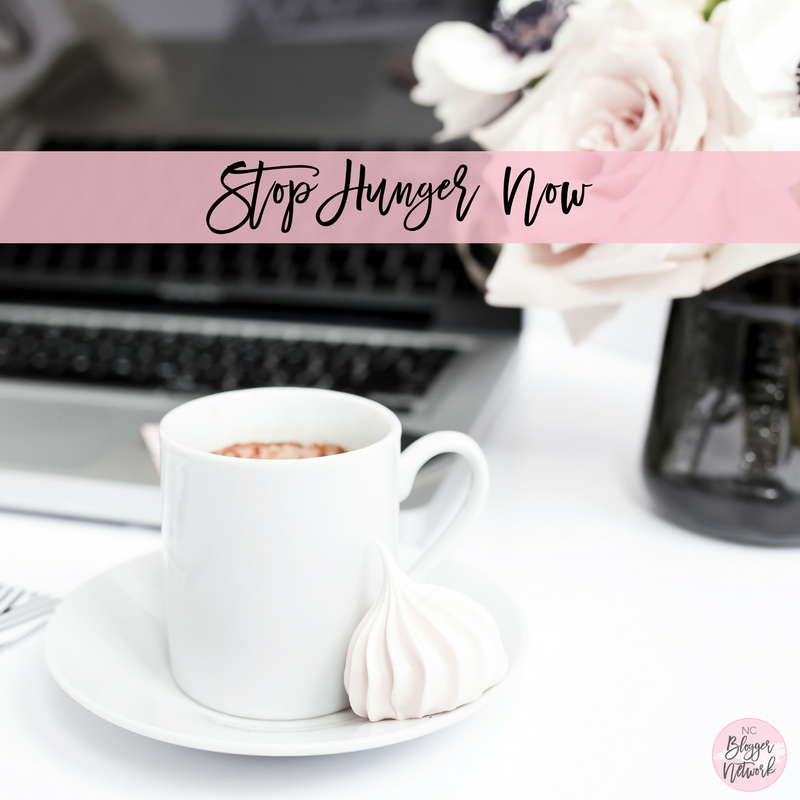 Happy #GivingTuesday! We hope that you are recovering from your Thanksgiving turkey hangover and weekend shopping and are ready to learn about a wonderful organization right here in our community. Just in time for Giving Tuesday, too!
Stop Hunger Now, an NC-based non-profit believes it is possible to end extreme poverty, hunger, and injustice. They also believe we can create a world where no one goes hungry – by 2030. But they need you. Through Stop Hunger Now's meal distribution and sustainable development projects, they are helping whole communities rise out of poverty.
Did You Know?
Nearly 50 percent of people living in extreme poverty are 18 years old or younger.
Poor nutrition causes nearly half (45%) of deaths in children under five – 3.1 million children each year.
66 million primary school-age children attend classes hungry across the developing world, with 23 million in Africa alone.
Hunger kills more people each year than AIDS, malaria and tuberculosis combined.
The vast majority of hungry people, 780 out of 795 million people, live in developing countries.
Read What Our Bloggers Had to Say
This year, we're hoping to do our part. Five NC Blogger Network members teamed up with Stop Hunger Now to raise awareness for their organization, just in time for Giving Tuesday.
We're so proud to have worked with Stop Hunger Now this #GivingTuesday and we know that our bloggers enjoyed helping to support this cause. You can read all their posts here:
Join in by giving to Stop Hunger Now today, #GivingTuesday, and consider signing up for monthly contributions by clicking here. You, too, can become one of their dedicated donors who celebrates Giving Tuesday every month.
If you're interested in learning more about Stop Hunger Now, you can visit them at:
We're incredibly thankful for the ability to team up with them to raise awareness about such an important cause!
---
About the NC Blogger Network
NC Blogger Network is North Carolina's premier community for bloggers. We bring bloggers together for events, education, networking and paid opportunities working with relevant brands. Join today!
Save
Save