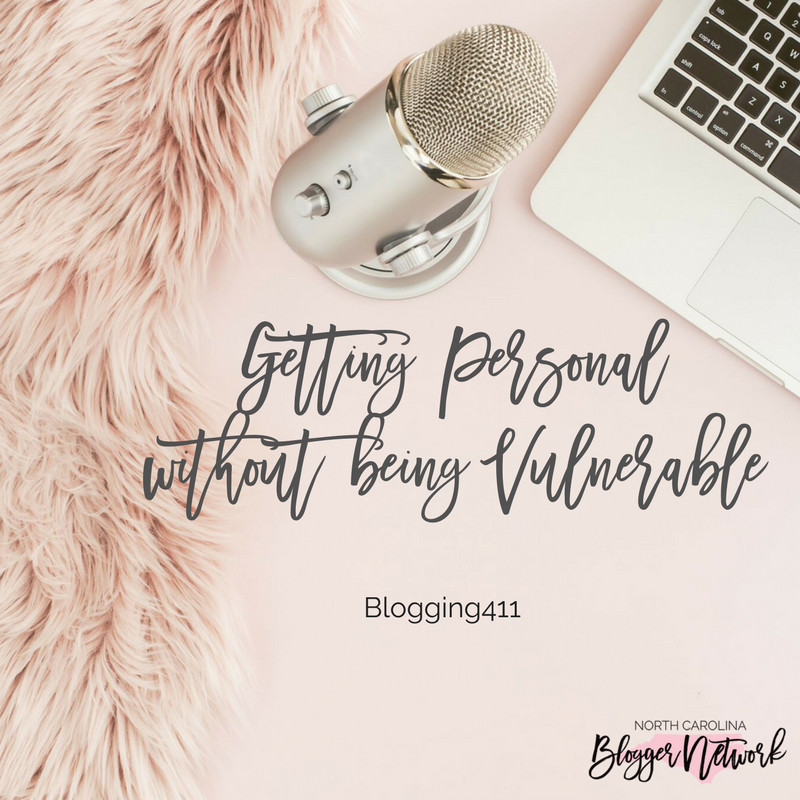 If you ask any seasoned blogger what are their most popular posts, they will tell you the posts where they got personal. We all know that being personal and making real connections is the "secret sauce" to blogging. But how exactly do we do that? How do we determine what stories are the ones to tell? How do we get personal without being vulnerable? Is it possible?
Getting Personal Without Being Vulnerable
Join Molly Stillman, Allison Carter and Nikol Murphy as we talk about the how to be personal and real, but still retain some privacy.
As always, Blogging411 is hosted by the NC Blogger Network and goes live on Wednesdays at 8 pm EST. We'll take your comments, answers your questions, and dispense some knowledge… all in 30 minutes!
Here's how you can use Blogging411:
Blogging411 is our weekly podcast where we tackle the biggest topics and questions bloggers think about.
Head to our Google+ page to watch it live. You can leave comments there that we'll see!
Tweet any questions or comments with the hashtag #Blogging411.
Head to our YouTube channel. You can watch there, leave comments and questions, and subscribe so you don't miss an episode!
Watch it right here, below. If you can't join us in real time the video will live on forever in this spot right here. So enjoy!
Getting Personal Without Being Vulnerable
So what do you think? Can you get personal without being vulnerable or is vulnerability the key to connecting with your true community? We'd love to know your thoughts. Add them in the comments below!