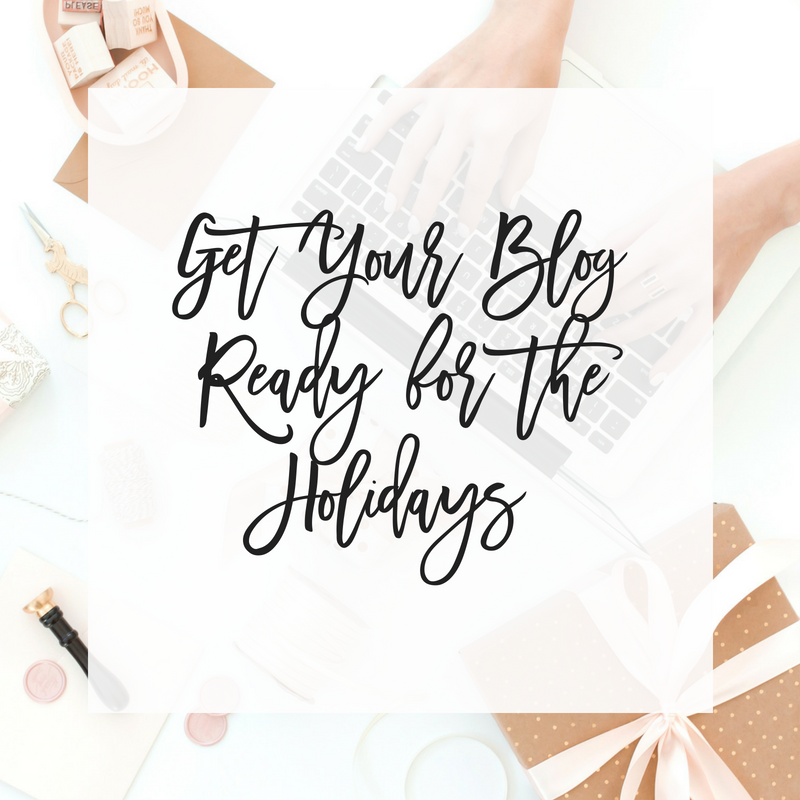 Yes, the holidays.  Because it is time bloggers.  Believe it or not, Christmas planning starts NOW.
There are some ways you can use the holiday season to give your blog a little boost while also not driving yourself crazy.
The biggest tip is to plan ahead! We've talked about this a lot in our Blogging411 series, especially in our Editorial Calendars episode. But you need to plan ahead. Have a Christmas recipe, a holiday party tip, a New Year's Eve tradition you want to share?  Start to write it now!  Remember that readers and visitors need a few weeks to find your post and use it.
Make your holiday posts Pinterest-friendly. Again, watch our Blogging411 episode with Cynthia Sanchez on Pinterest for Bloggers, but so many holiday planners start at Pinterest. Maximize your potential there.
If you sell products, this is your time to shine!! As gift givers start to hunt for unique, relevant, and well-priced gifts, you can move your product. Start by ensuring that your products are placed front and center on your website, easily found and discovered. Write a blog post about what you sell, illuminating your readers on why your creation is unique and valuable. Be sure to share your shop on social media, too. Pictures speak loudly, too, so make sure all the photos displaying your products are sleek, clean, and professional.
Of course, if you have an online store, make sure it is operating well. Test it and fix any bugs or issues right away. Nothing will deter a potential customer than a shop site that doesn't work!
Many bloggers and shop owners offer deals and discounts leading up to the holidays. This increases exposure as well as drives a lot of traffic and interest your way.
All of this will be even more rewarding for you if your site is SEO friendly. This means that you have got to get more powerful Search Engine Optimization so that folks sitting down at their computer, Googling gift ideas, find your stuff. A half an hour working to make sure that your SEO on your biggest holiday posts is in order can drive a lot of new traffic to your blog.
How to do this? Take old holiday posts and look at your titles, metatags, and keywords (if you are on self-hosted WordPress, we love the Yoast plugin). Make sure all your images have titles that are relevant to the post. If you still have concerns and questions about SEO, watch our Blogging411 show on SEO you can DIY.
Our biggest piece of advice for your blog calendar this holiday season? Give yourself the freedom to be away from your computer. The holidays are, after all, about connecting with your family and loved ones. Make sure you are taking time to enjoy the holiday season. Maybe cut back on your publishing calendar and think a few less but really fantastic posts.  Maybe schedule and prepare as much as you can in advance. Maybe hire a Virtual Assistant. Maybe plan to recycle old content. Whatever you do, do not let your blog rule your life this time of year.
Enjoy the community you have built both online and off.
Happy holiday blogging!