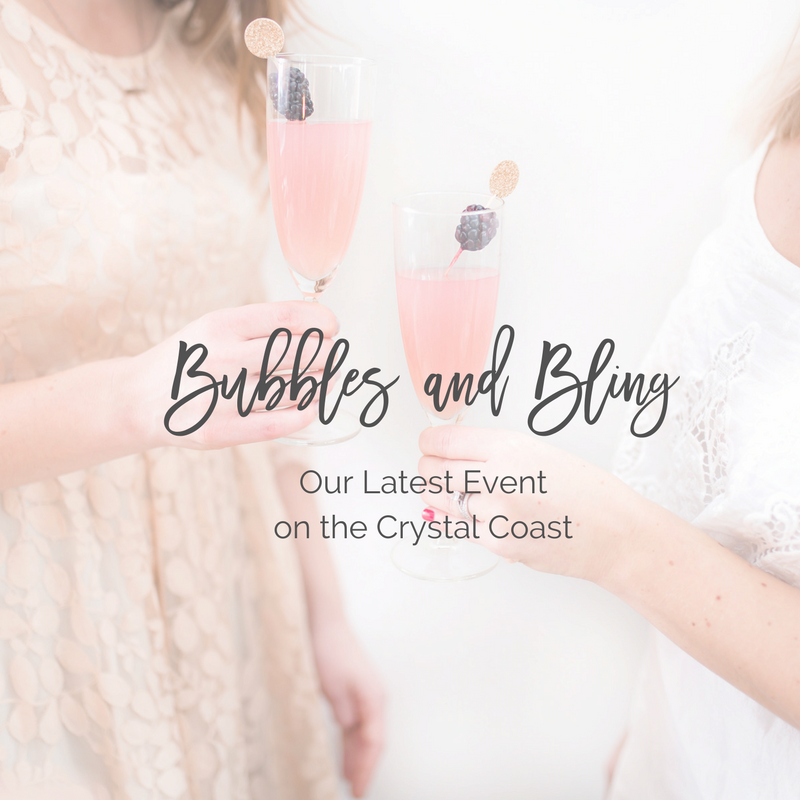 The North Carolina Blogger Network is SO excited to announce our first Bubbles and Bling Event on Friday, April 22! This Bubbles and Bling Event is all about style – from personal fashion choices to adding your own personal style into your writing and other endeavors.
We've partnered with Kate Moore from the popular online fashion and style line, Stella and Dot, and the local mobile fashion boutique, Belle of Bogue, to bring our friends, followers, and fans a special chance to meet bloggers and other professionals in their area, and have a ball at the same time. Belle of Bogue will be giving attendees the opportunity to "model" some of their attire, while Kate will assist in accessorizing with some Stella and Dot products such as their super adorable handbags and stunning jewelry pieces.
But there's more! Not only will we be "oohing" and "ahhing" over the gorgeous pieces, but our very own Trish Forant will be speaking on ways to add your own personal style and flair to your blog or business while still maintaining a sense of professionalism. We all know there's a fine line between how much you should actually be sharing with your readers, and we'll address issues like this in our Bubbles and Bling Event. We'll also be sippin' on some champagne (hence the bubbles), nibbling on some goodies, and getting to know one another in one of the most peaceful places on the Crystal Coast… The Watson House wedding venue in Emerald Isle, North Carolina.
Our network has been collaborating with some of our fabulous members to host blogger meetups all across our sweet state, so it's about time we share some time together on the beaches of Emerald Isle (here's looking at you residents of Jacksonville, Morehead City, New Bern, Wilmington… it's super close!)
This Bubbles and Bling event isn't specifically for fashion or style bloggers – you don't even have to be a current blogger! Those who are active on social media, or are wanting to be, will reap the most benefit from the topics Trish will be speaking on since it's all about maintaining that professionalism but adding your personal style into it as well! We promise you'll enjoy yourself even if you don't have a fashionable bone in your body (I may or may not be referring to myself). So grab a friend, and be sure to join us for this unique Bubbles and Bling Event. We can't wait to share more up-and-coming details about this meetup as we get closer.
Bubbles and Bling Event Details
When: Friday, April 22, 2016
Event Highlights: Personal styling with Stella and Dot and Belle of Bogue, Tips on incorporating your own flare into your blog or business with Trish Forant, Connect with other bloggers and professionals on the Crystal Coast
More About The Watson House Wedding Venue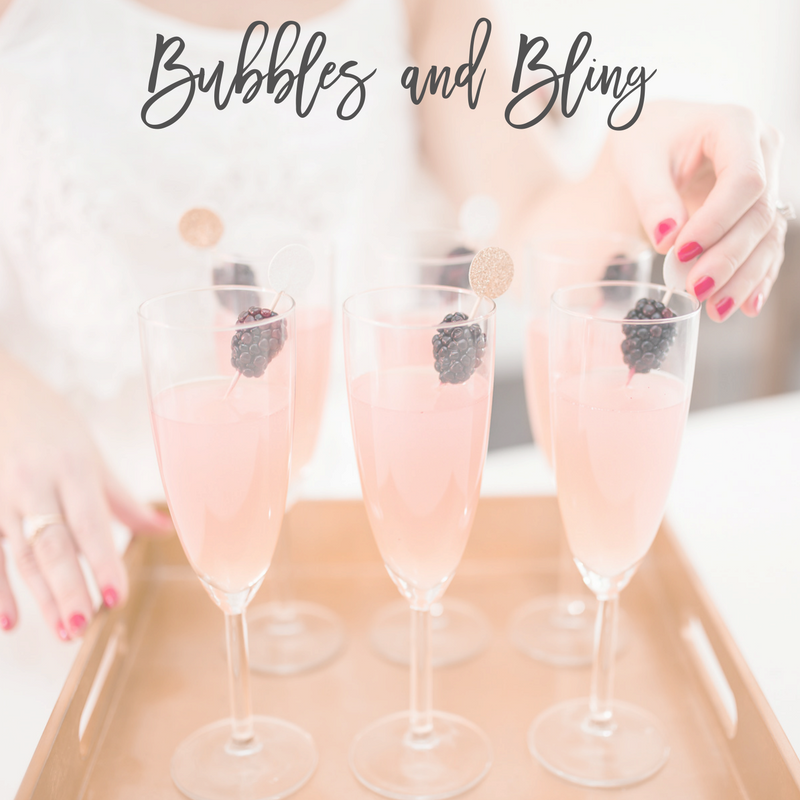 "The Watson House and Gardens Estate is nestled on seven acres of picturesque, coastal waterfront. Arriving at the estate you will be welcomed by resident horses, geese, and swans as you take in the breathtaking scenes of a flourishing garden through arbor doors. This venue is not your typical wedding venue, it is an estate that projects old southern charm. Let your dream wedding or event have the best of both worlds with a waterfront view and southern charm all in one location."
View more pictures of this dreamy location at Dream Maker's Wedding Estates website and on Facebook!
More About Stella and Dot
"Stella and Dot, an Inc. 500 Fastest-Growing Company, is a San Francisco based social selling company that creates flexible entrepreneurial opportunities for women. Our boutique-style jewelry and accessories line is available exclusively through in-home Trunk Shows by Independent Stylists and online. Our one of a kind collections are designed by celebrated New York designers and featured in Gossip Girl, In Style and Lucky Magazine as well as on the wrists and necklines of today's hottest celebrities. The Today Show, Wall Street Journal and The New York Times have praised Stella and Dot for our innovative social shopping concept which brings together the best of eCommerce, social media, personal service and passionate earning to create the ultimate home based business for today's modern woman."
Visit their website, Stella & Dot, and look them up on Facebook!
More About Belle of Bogue
"You can find Lucy, our trailer, cruising the streets of Craven, Carteret, Onslow and Pamlico Counties in Eastern North Carolina. You will find her stocked with unique clothing at affordable prices. We carry size S-3X, select girls items, and all handmade accessories. Contact us with any questions or to book Lucy to stop in your driveway!"
Check them out on their website, Belle of Bogue, and on Facebook as Bogue Belle!
---
NC Blogger Network is North Carolina's premier community for bloggers. We bring bloggers together for events, education, networking and paid opportunities working with relevant brands. Join today!