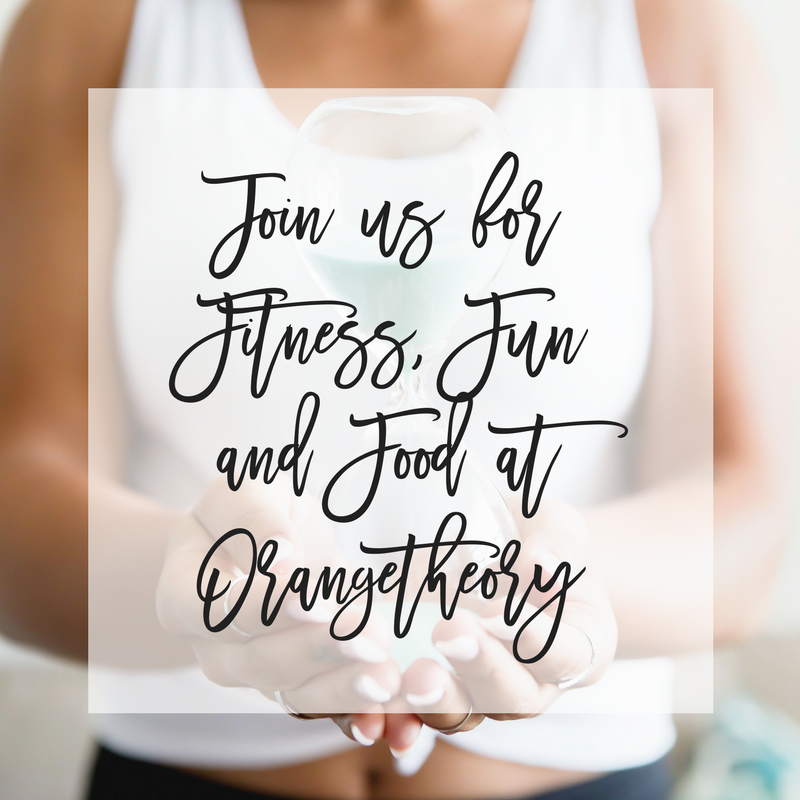 Good news, NC Bloggers! If you love fitness, fun, and food as much as we do, you'll be delighted to know we've rescheduled our Orangetheory Fitness and Blogger Meetup event so more of you are able to come out and participate. You do not have to blog about fitness to participate, this is just a great spot for us to learn about Orangetheory, check out what they've got going on and gather together for some good food and good fun! It's going to be such a great time, and we couldn't stand for anyone to miss out!
Fitness, Fun, and Food
We'll spend the first-hour networking together and munching on some healthy snacks before we dive into the fun workout for the last hour. We can't wait for this exciting get-together, and we hope you can be a part of it!
You'll find all the details below including the new date and time. The event will still be held at the Orangetheory Fitness Morrisville Studio. Come join us!
Orangetheory Fitness and Blogger Meetup Details
Date: Saturday, April 30, 2016
Time: 1:00 pm – 3:00 pm (Please arrive 15 minutes early for check-in)
Location: Orangetheory Fitness Morrisville Studio – 1112 Market Center Drive, Morrisville, NC. 27560
Be sure to let us know if you'll be attending this awesome Fitness and Blogger Meet-up Event! We can't wait to have you! Please RSVP by Friday, April 22nd, on the event page.
You don't want to miss out on this exciting opportunity to be a part of an NC Blogger Network group workout at one of the newest, up-and-coming fitness studios. We'll be chatting with each other and munching on some healthy snacks for the first hour from 1:00 pm to 2:00 pm with the free fitness class happening from 2:00 pm to 3:00 pm. You'll want to arrive about 15 minutes early to ensure a smooth check-in process. Get ready for some good conversation and an even better workout! You're also welcome to bring a friend with you. In return for participating in this super awesome workout, we would love for you to share your experience on your blog and/or social media sites as well. So grab those gal pals, family members, spouses, whomever, and RSVP above!