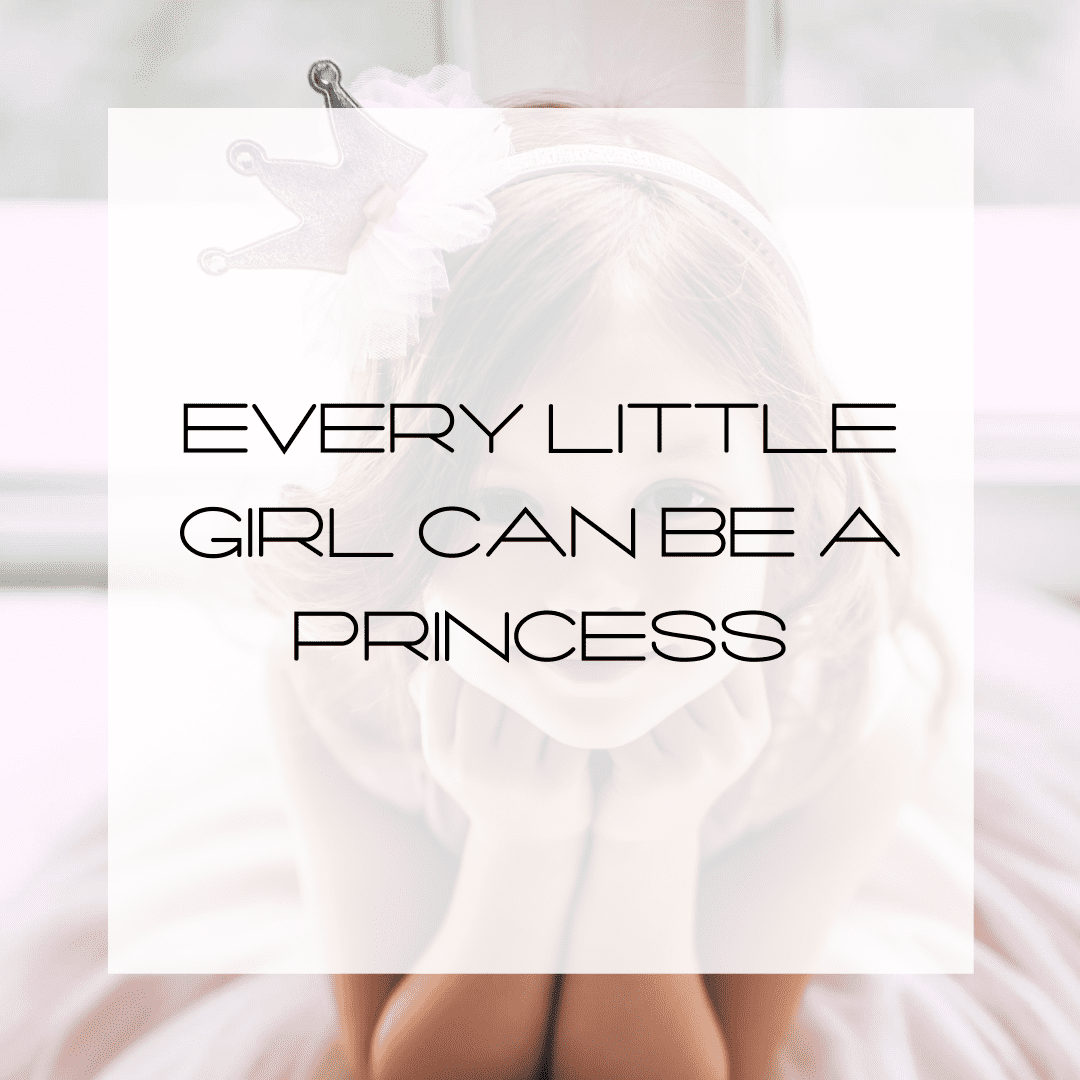 Today's adventure with Dayngr is taking the Dayngrous Duo to a private screening of the Princess and the Frog on South Beach. The good folks at Walmart (along with their rockin' PR team) are rolling out the pink carpet so little girls can strut their stuff like princesses for the premiere! They even sent some Walmart apparel and goodies for my little prince and princess.
What's so neat about tonight's event is that they've booked the entire theater for a local Boys and Girls Club and they're really making it a magical night for the girls from what I've heard. I can't wait to see it.I'd planned on taking my little DayngrGirlie to see the movie on Saturday so when this wonderful opportunity came along to share in this event I couldn't resist. We're not only going to enjoy the movie and planned events in style but I'm going to use it as a learning experience for her since we've been discussing how there are some little boys and girls who may not have all the wonderful things she's so blessed with.
Every Little Girl Can be a Princess with Walmart
The Dayngrous Duo were thrilled when the box arrived, especially since some good ole New Orleans themed music from the Princess and the Frog soundtrack played each time they jiggled it. What a tease!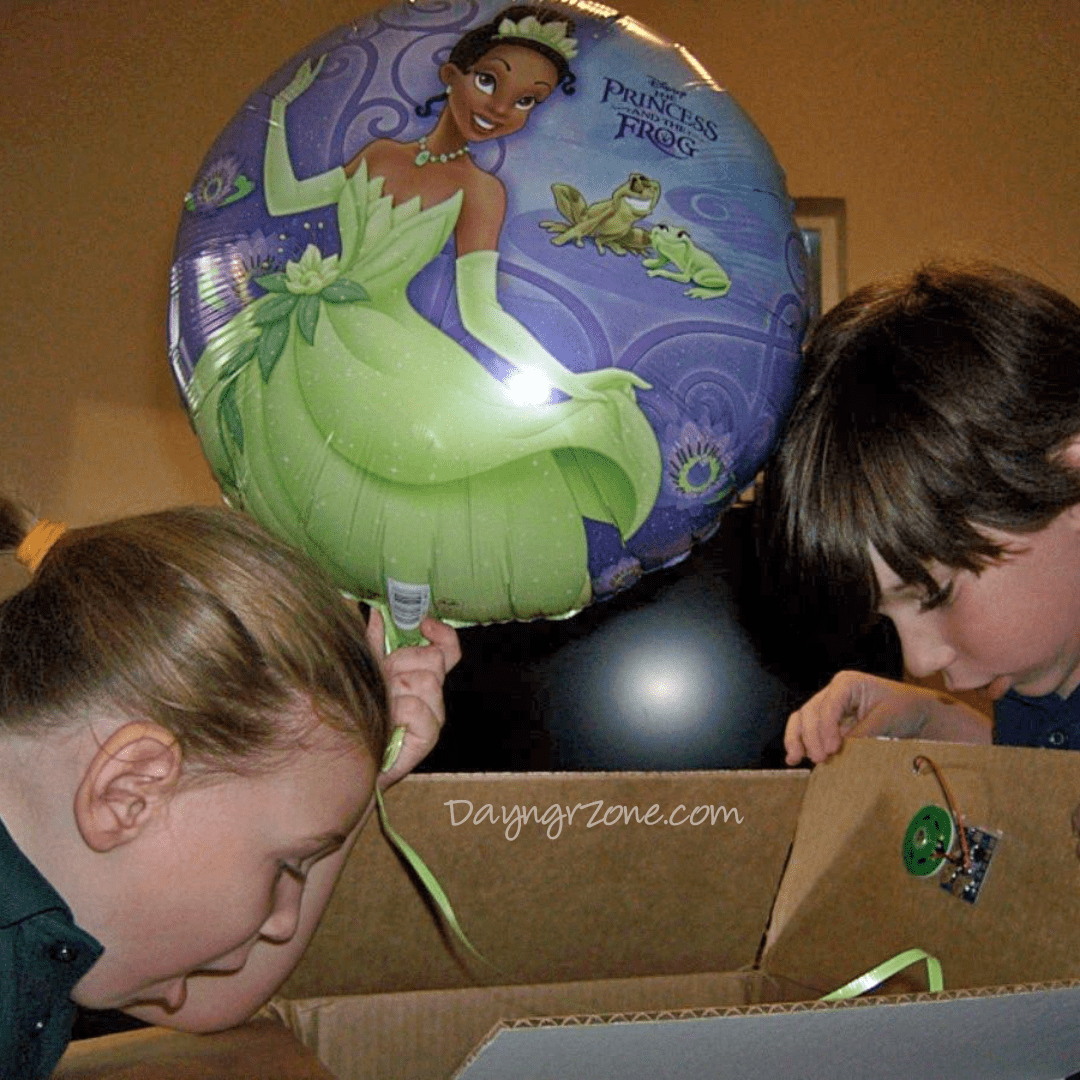 Then when I opened the box guess what came floating out? A Princess and the Frog balloon, of course. That was an extra special surprise.
The music teaser and the balloon were just the start though. We also received 4 passes to see The Princess and the Frog plus the following The Princess and the Frog movie-themed items:
The Princess and the Frog movie soundtrack
Character Tee
Lip Gloss Ring
Lip Gloss Bracelet
Lip Gloss Necklace
4 Hair Clips
10 Press-on Nails
I checked Walmart online and all of The Princess and The Frog apparel was listed at $10 or less. Now that's a deal for any mom who has a little girl begging for the latest.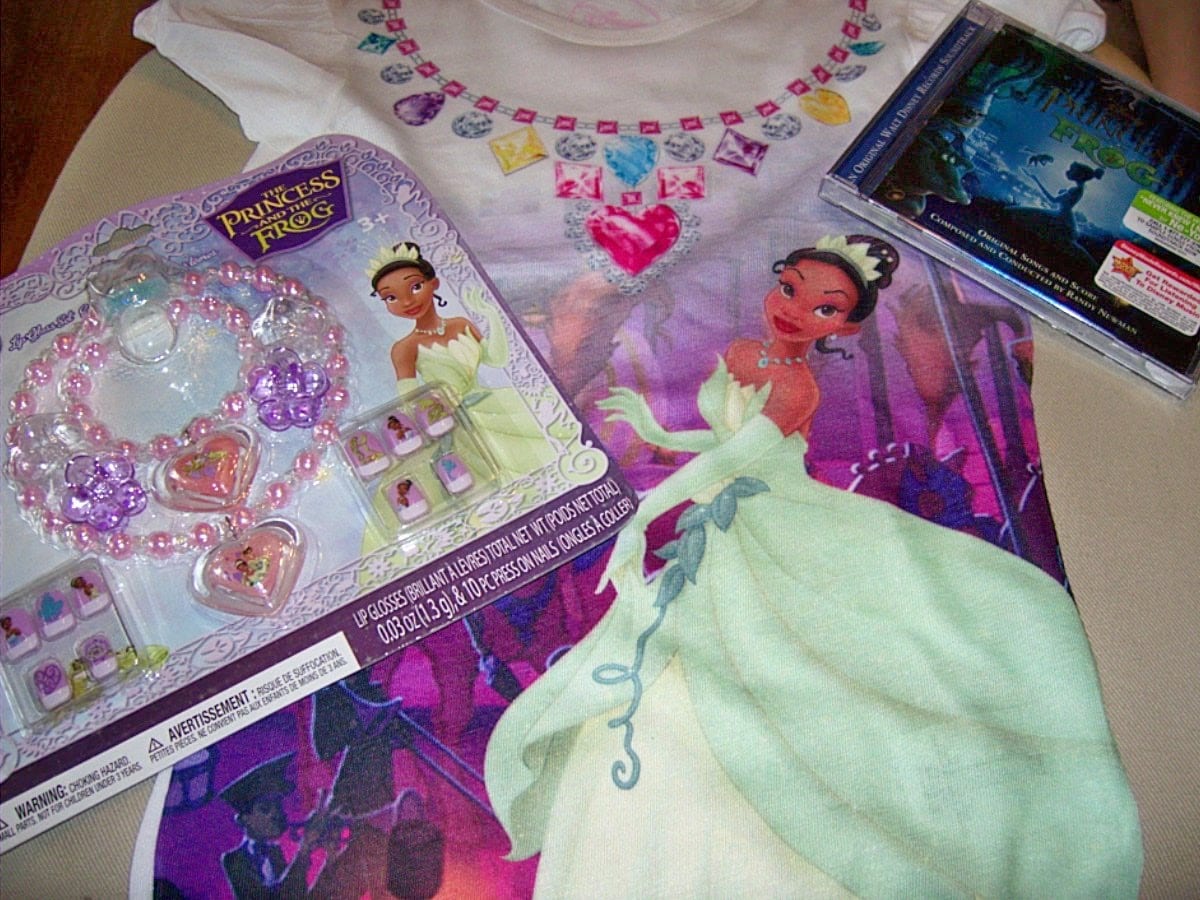 I've never really been a Walmart regular but the reality is we're on a budget and every girl wants to be a princess (me included). After speaking with Walmart reps I'm told that now, every little girl can be for $25 or less! That's huge considering I'm on a tight budget.
Kudos to the folks at Disney for remembering that Princesses come from all different kinds of backgrounds and come in all shapes, sizes, and colors. Big thanks to Walmart for reaching out to moms like me who may not have known that all this popular and trendy stuff was available at a reasonable price.