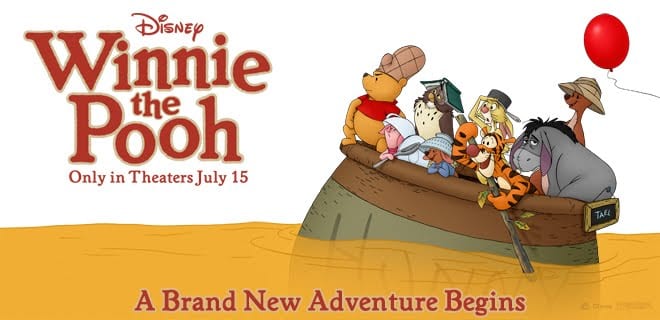 Sponsored Post
Disney and Klout invited me, along with a few select social media influencers, to an early screening of the new Winnie the Pooh movie before it hit theaters July 15, 2011. It was a pleasure to take my to children to their first big-screen adventure to the Hundred Acre Wood with everyone's favorite bear. The movie was adorable and the perfect length for little kids. (Klout Disclosure Policy)
A New Appreciation for Winnie the Pooh and Friends
Charlie and Lola loved it and have a new-found appreciation for the Tigger, Pooh, and Eyeore stuffed animals they have at home.
I always enjoy working with Disney, public relations agencies and their teams, as a part of their blogger outreach and brand influencer campaigns.
Did you see Disney's Winnie the Pooh yet? If you're interested in seeing it or in learning more, visit the movie's Facebook page at Facebook.com/WinniethePooh. We all had a great time and will probably add this movie to our home theater collection as soon as it is available.