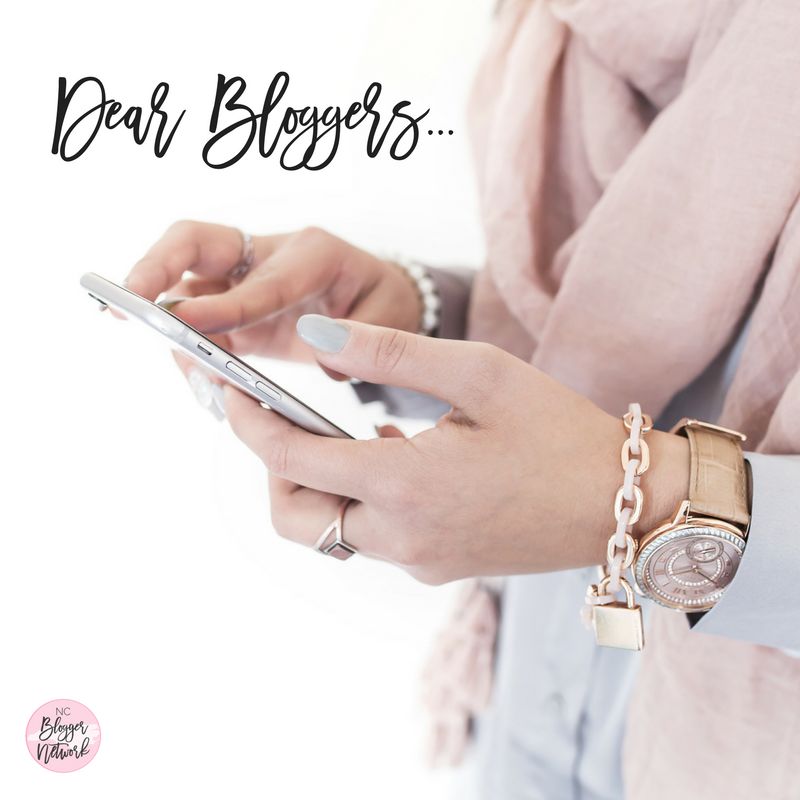 Dear Bloggers,
Let's talk. We love you, really, we do. But there are some things that we think we need to discuss. Actually, we discuss and you implement. That's where "Dear Bloggers" comes in. "Dear Bloggers" is a tongue-in-cheek, snarky, Blogging 101 series helping you become a better blogger via blogging tips and suggestions.
Dear Bloggers, Be Reciprocal
We understand you want readers and we understand you want comments, but you must comment unto others as you would have them comment unto you. It's the Golden Rule of Blogging. Your regular visitors will stop coming by if you don't reciprocate. It's just common courtesy.
Dear Bloggers, Tell Us About You
You fascinate us. We want to know everything about you. Well not everything, but we'd like to know something. So, consider giving us all a little back story on you. Tell us how you fell into blogging, who the cast of characters are that you blog about, and tell us a little bit about what makes you tick. Give it to us in a post or do one of those "100 Things About Me" memes, or – and here's a crazy idea – create an "About Us" page and write it all up. Pick the one you like best, but please give us something. Your fans (that's us!) await.
Dear Bloggers, About that Pop-Up
Listen, we just hit your website. Give us a chance to get comfy and settle in before you shove a pushy "sign up" pop-up in our faces. If we like what we're reading, we'll sign up. Don't worry, we'll find it. If you really want to make it convenient, add your subscription options and sign up to the sidebar of your blog or the top of your website. And if you just can't live without a pop-up, wait til we're done reading or ready to leave your site before it pops up. K? Thx.
But in all seriousness, helping you become a better blogger is our goal. What tip would you add? What really drives you crazy? Let us know in the comments below.