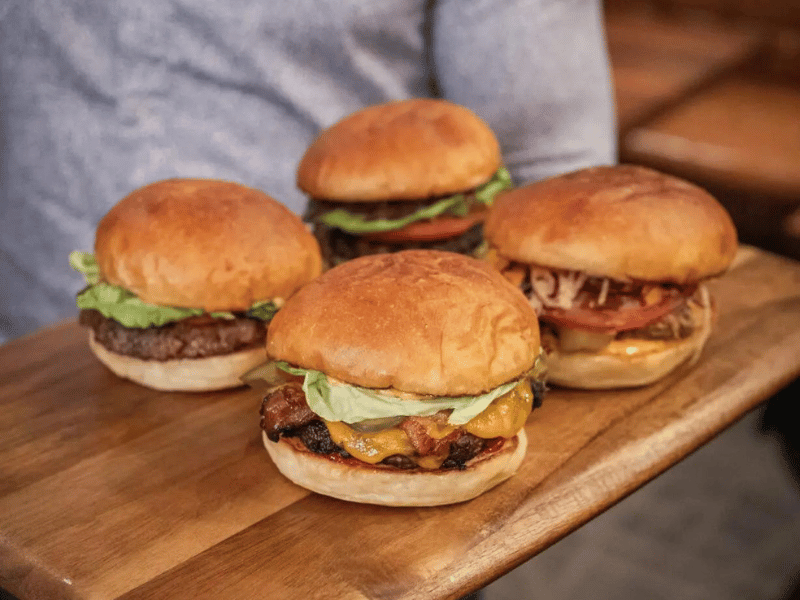 I'm a sucker for a good burger and a delicious cupcake, so when I found Burgers & Cupcakes in NYC, I knew I had to try it out. You'll want to, too!
Open Table describes Burgers & Cupcakes as an eclectic little shop in the heart of New York City. As the name suggests, there are only two things to order here: burgers and cupcakes. This seemingly disparate pairing works quite well, as virtually every guest can save room for a small dessert after their meal. The restaurant's interior is simple and straightforward, with a pastry display case and a large chalkboard behind the counter announcing the day's specials. Burgers & Cupcakes splits its menu into its entrées and desserts evenly. The burgers themselves are simple recipes but are done very well. Diners can choose between a traditional cheeseburger, turkey burger, veggie burger, salmon burger, or grilled chicken sandwich. As for cupcakes, there are four varieties Burgers & Cupcakes serves aside from the daily specials: chocolate, vanilla, and carrot cake.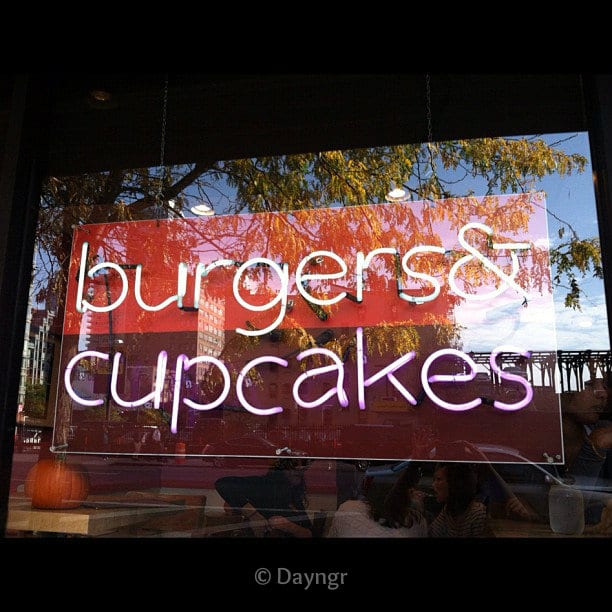 If you're ever in New York City's Garment District, make a point to stop in at Burgers & Cupcakes for a burger and, of course, a cupcake or two. I found this spot while on a Salesforce business trip to NYC, so I tried it. The burgers were out of this world. Just phenomenal.
The Menu
They have a wide variety of burgers to choose from, like their Turkey Burger, Veggie Burger, Grilled Salmon Palliard Burger, Lemon Grilled Chicken Breast Burger, Crispy Chicken Breast Burger, Portobello Mushroom Burger, and the traditional Beef Burger. They also offer a daily burger special, too. There are plenty of toppings to choose from and many options for sides. So good! My mouth is watering just thinking about this place. It's become one of my favorite restaurants in New York City.
If their burger selection was impressive, even more, impressive is their variety of cupcakes that will surely satisfy your sweet tooth. They offer daily specials and some decorated cupcakes to celebrate the season. As you can see, we were there close to Halloween (hence the decorations on the cupcakes), so I picked up a four-pack to bring home to the kids. They're going to love them – guaranteed.
While ordering my burger, I couldn't resist trying one of their berry fizz drinks. It was so cool and refreshing. It reminded me of a spritzer. I plan to try to recreate them at home with my mason jars. I'll keep you posted if that ever happens!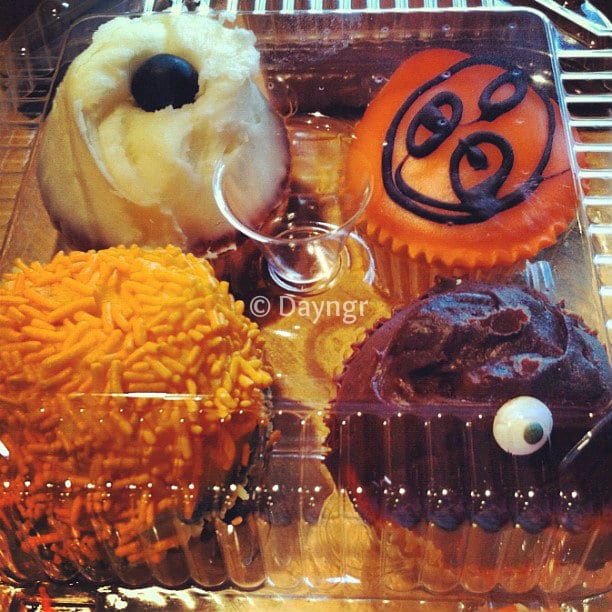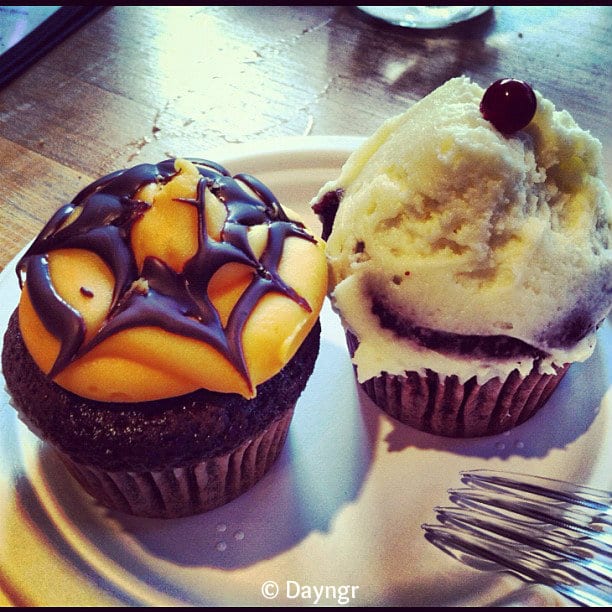 Over the years, I've returned to Burgers and Cupcakes many times and even had the opportunity to bring the kids. They loved seeing it in person. You will, too.
Burgers & Cupcakes NYC
Add this to your bucket list! This is one place you won't want to miss for a casual bite and a cupcake (or two!) to go!
Burgers & Cupcakes
458 9th Avenue
New York, NY 10018
(212) 643-1200
Updates 2023: Sadly, Burgers and Cupcakes is no longer in business. I hope you had an opportunity to try it while it was open. If you enjoyed this post, you might also enjoy some of my travel posts!
Do you have a favorite restaurant I should try the next time I visit? Please drop your recommendations in the comment section. I'd love to read them and check them out.