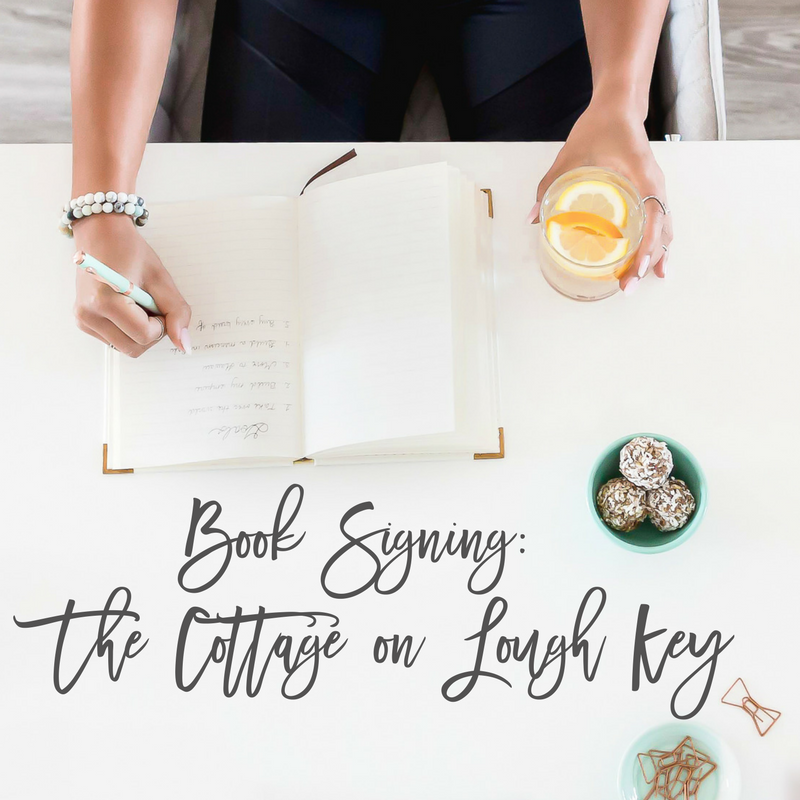 For those of you who follow us pretty closely, you'll know that we love to highlight awesome things that are members are doing as well as fun things happening across North Carolina. Well, the release of NCBN member, Anna Marie's book, The Cottage on Lough Key, fits both of those things! Double win. We're so excited for her upcoming book reading and signing of her newest novel happening on June 5, 2016. The signing will be taking place at High Strung Violins and Guitar in Durham, North Carolina, from 2:00 pm to 3:30 pm. Anna Marie who writes on her personal blog, Pull Over and Let Me Out, will be reading from her debut novel, signing books, and mingling with fellow fans and other guests!
About The Cottage on Lough Key
"Gemma O'Connor stands on the edge of a cliff contemplating what should be the happiest day of her life. The young teacher was weeks away from her fiancé's return from war. Marine Captain Brad Mitchell, the love of her life, was coming home and the two were going to finish plans for their wedding and life together. But when the helicopter Brad's traveling in is shot down over Afghanistan, Gemma's forced to forge a new plan and face an entirely different life from the one she envisioned. Escaping sad memories at home in North Carolina, Gemma travels to Ireland to spend the summer with her father's family. Her Uncle Tom offers her the use of his fishing cottage on Lough Key near the town of Boyle; it's here she begins healing. The scenic town and countryside supplies a creative outlet for her when she picks up an old hobby with renewed love. Photography becomes therapy and leads to recognition and financial reward. She finds friendship in a kindred spirit, Declan Gallagher, who knows first-hand the kind of deep loss Gemma has suffered. Gemma's time in Ireland also leads to a chance encounter with Paul Blair. The handsome, charming American is taken with Gemma and she's on the verge of opening her heart once more when a series of mysterious communications threatens to disrupt her progress. Gemma must take steps to discover the truth – the truth about her heart's desires and the truth about whom she can trust. Debut author Anna Marie Jehorek takes us on a trip that will resonate with readers long after the book's memorable conclusion. The Cottage on Lough Key is a graceful and poignant tapestry of emotions masterfully woven together in a classic story of love, loss, and loving once again." – courtesy of Anna Marie
About the Author
Anna Marie considers herself an avid writer and a lover of all things travel related. Her blog, Pull Over and Let Me Out, highlights her many destinations that she's traveled to. She loves to write and personally loves seeking some of the lesser-known locations that most would pass over. Her blog aims to give readers tips, fun stories, and one-of-a-kind insight on travel locations across the globe. You can follow along with Anna Marie and her adventures, on Twitter at AnnaMarieWrites.
Buy The Cottage on Lough Key
To purchase Anna Marie's debut novel, head on over to Amazon and have it at your door step super soon! Be sure to meet her in person at her book signing and reading on June 5, 2016, at High Strung Violins and Guitar in Durham, North Carolina. See you there!
---
NC Blogger Network is North Carolina's premier community for bloggers. We bring bloggers together for events, education, networking and paid opportunities working with relevant brands. Join today!