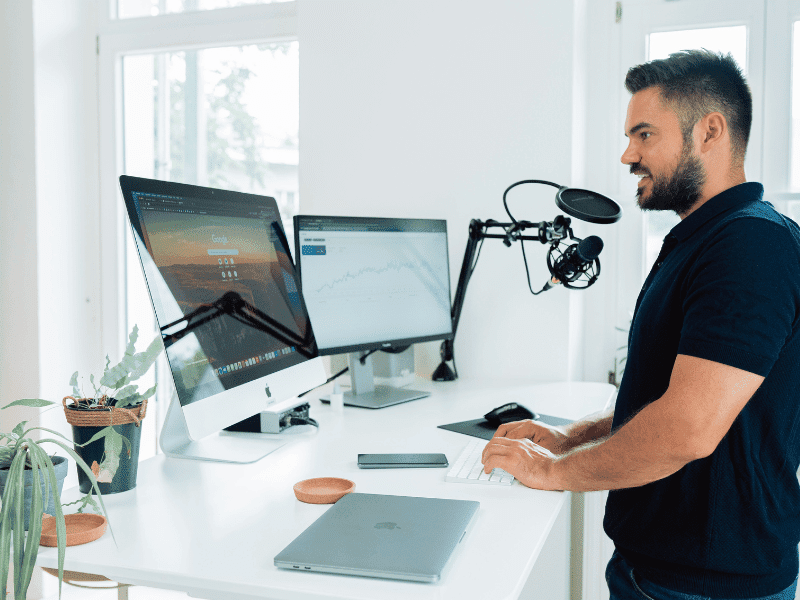 Blogging as a Healthcare Professional
As a healthcare professional, our guest primarily focuses on delivering top-notch patient care. However, in today's interconnected age, Dr. Payet has harnessed the potential of blogging to extend his impact beyond traditional medical settings. In this episode, we will uncover the empowering journey of "Blogging as a Healthcare Professional," exploring how this dynamic medium has amplified his voice, fostered meaningful connections, and elevated his ability to educate, inspire, and advocate for health and wellness. So, tune in as we unravel the boundless potential of blogging and how it has redefined its role in shaping a healthier, more informed society.
Of course, Allison and Tiffany are not the experts on this topic, so we called upon someone who is: Dr. Charles Payet of Smiles by Payet Family Dentistry. Dr. Payet has grown his business remarkably by crafting an effective and efficient blogging and social media campaign for his dental practice.
The thing to know about this episode is that in 30 minutes, we touched on so much more than healthcare blogging and covered more broadly how to use content marketing for your blog or business.
In this episode, we discussed:
WHY blogging matters for a business? The answers might not be what you think!
How often to blog for your business?
How to come up with ideas?
What should you NOT blog about?
Content Marketing for your blog or business
And so very much more. This episode is chock-full of useful nuggets.
Watch Blogging as a Healthcare Professional
DISCLAIMER: The views, information, and opinions expressed during the Eat, Sleep, Blog, Repeat podcast series are solely those of the individuals involved and do not necessarily represent those of DayngrZone Media or the NC Blogger Network.
I WANT TO HEAR FROM YOU
Did you pick up some tips from this podcast episode – Blogging as a Healthcare Professional? Did we leave anything out? Let me know in the comments. I'd love to hear from you.
SUBSCRIBE TO THE PODCAST, SPONSOR THE SHOW, BE OUR GUEST
If you enjoyed this podcast episode, leave a great review, share it with a friend, and subscribe to the "Eat, Sleep, Blog Repeat" podcast. If you're interested in being a guest on or sponsoring the podcast, reach out!
Want more? Check out the archived video episodes on YouTube at Blogging411