Best of Brevard – Places to Visit
Living in a small town definitely has its advantages. One of my favorite things about living in Brevard is the variety of great shops, restaurants, and cultural experiences that exist right out my front door. For a town of around 8,000, Brevard is host to a very diverse and abundant amount of shopping and dining experiences that are often found only in larger cities.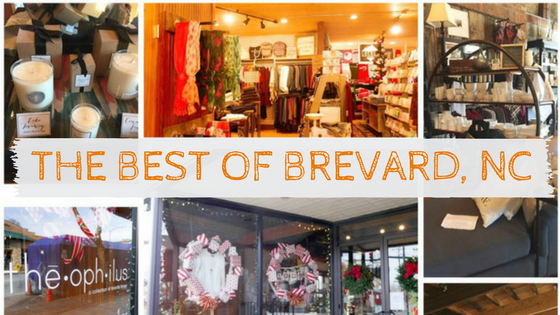 Brevard is a quaint town nestled in the western North Carolina mountains. Many folks are discovering this hidden gem, and quite often, it is difficult to find a parking place on the main street. The good thing is several public parking lots make parking easy for both visitors and locals alike.
Theophilus – Best of Brevard
My absolute favorite shop in town is Theophilus. There is nothing I do not like about this store. From the moment a customer enters, she or he is treated like family. Personal shoppers are available to enhance the shopping experience and to find that perfect item. Store selections are constantly changing, but each item featured in the store has been chosen with the customer in mind.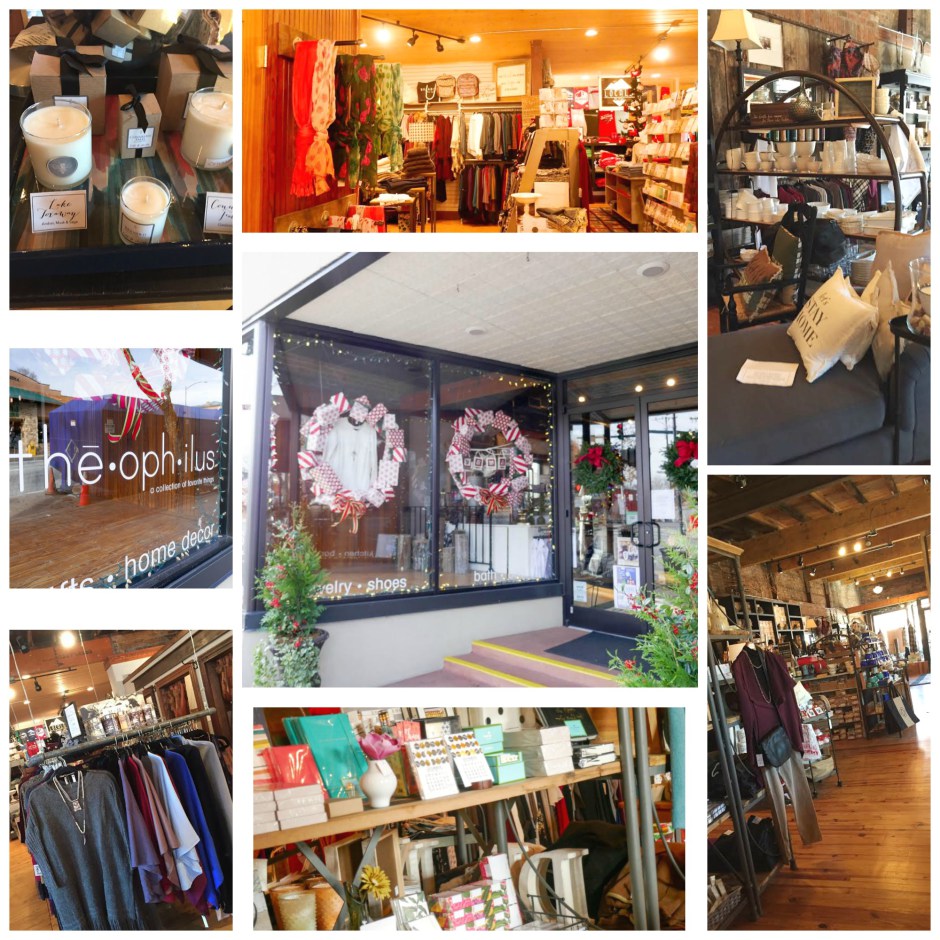 Clothing, TOMS shoes, accessories, candles, home decor, and even some children's items are all featured at Theophilus. The displays are tastefully done, and while the store boasts an endless supply of merchandise, it does not feel crowded or disorganized. Each shopping experience is an adventure with something new to discover. My favorite items include the Crazy Larry line of pants, Billabong tops, and the specially created locally named candles that are the perfect hostess gift or gift for house guests. Gift wrapping is always available, making this an easy place to shop for any occasion.
Spice It To A Tea – Best of Brevard
Another favorite shop in Brevard is Spice It To A Tea. As a tea lover, I am always up for a good tea shop, but Spice It To A Tea offers so much more than tea. Oils, vinegars, spices and rubs, bbq sauces, and even flavored sugars line the walls of this store. One of the great ways to explore this store is to simply take a lid off the special containers for sniffing. Each tea and spice is available to smell, which allows the customer the opportunity to get an idea of what their preference is before buying.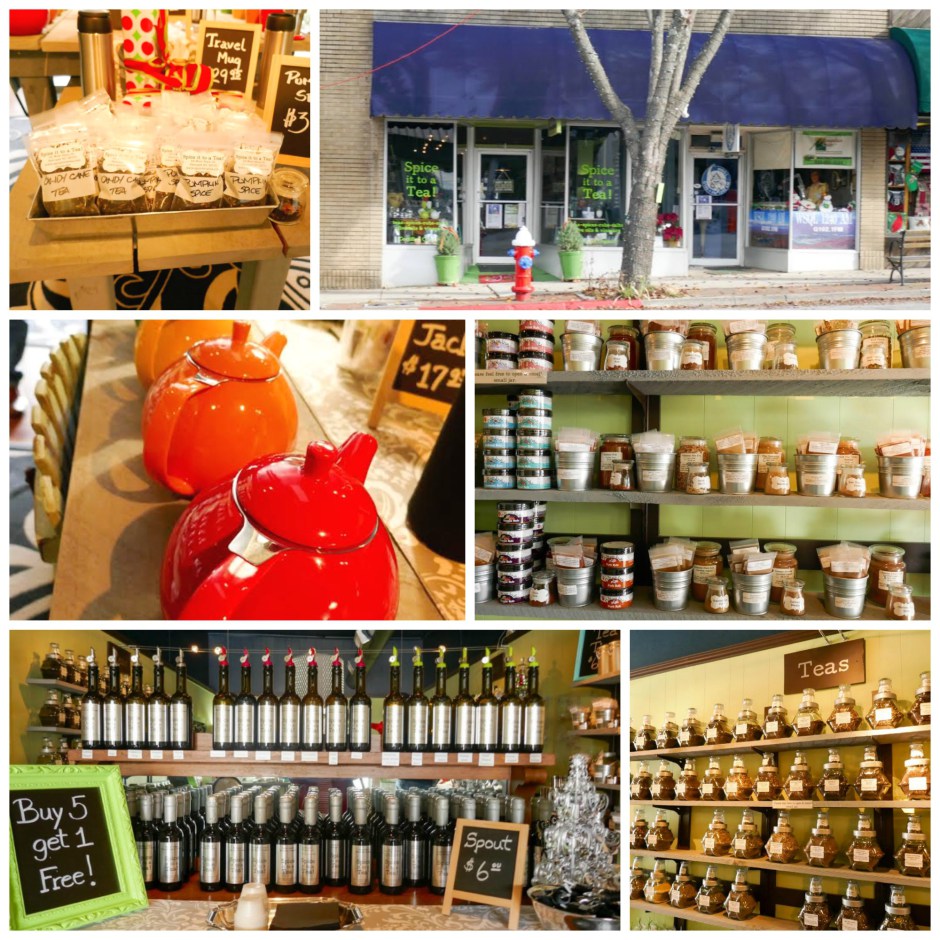 I gravitate towards the tea selections and have not been disappointed with anything I have purchased at Spice It To A Tea. According to owner Diane, the simple line of teapots and tea mugs with infusers are quite beautiful and the best. They also make great gifts, and another great plus for this shop is how they gift wrap and package their items. Shopping with small businesses is such a personal and intimate experience each time.
Highland Books – Best of Brevard
Small-town bookstores are often a thing of the past in today's world of online ordering, but Brevard is home to Highland Books. I absolutely love this store because it has a book that would be perfect for anyone. The shelves are lined with fiction, non-fiction, travel books, maps, autobiographies, journals, religious and spiritual books as well as a multitude of books for young adults and children.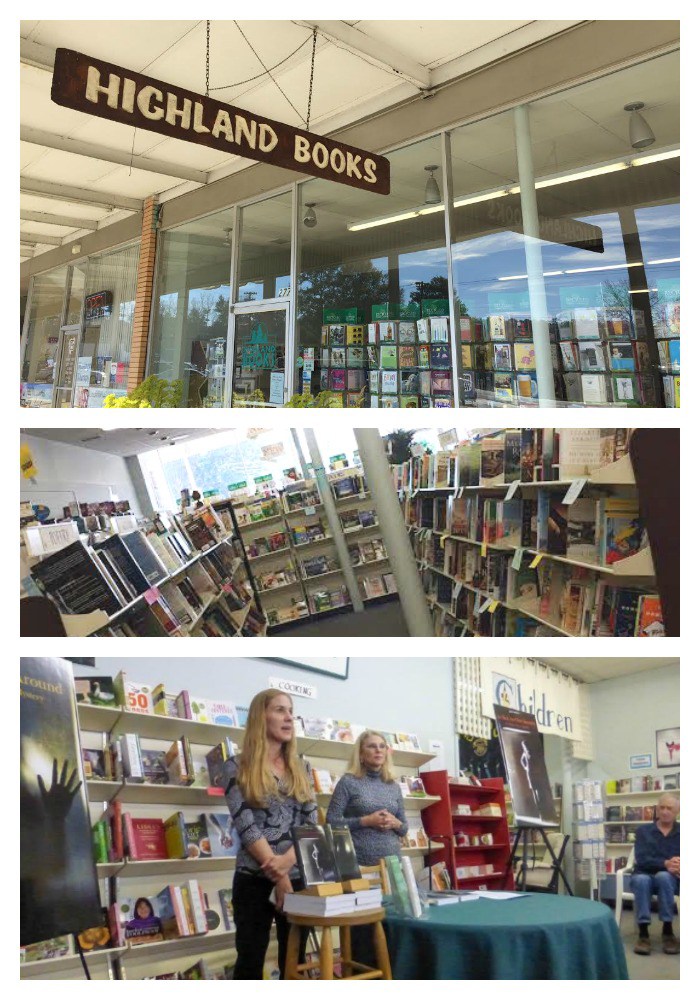 In the front of the store, there is a large selection of items from Ten Thousand Villages which is one of my all-time favorite fair trade stores. To have a sampling of creations from artisans around the world available is the perfect accompaniment to the books that Highland Books offers. Along with books and other items, the store offers a huge assortment of greeting cards. The owners definitely support local authors and have authors in their store frequently for book readings and signings, and it allows customers the chance to meet some of those local authors and make connections.
If you are looking for small-town charm and personal service at its best, Brevard should definitely be a stop when you are in western North Carolina. I can guarantee that you will not be disappointed.
About Beth Ann
My blog is an extension of my life, you may read about my travels, and my family, see pictures of my teapot collection, a devotional, or just simply get a glimpse into my life. I love to meet new people and have found that some of my best friends have directly resulted from blogging.
Save