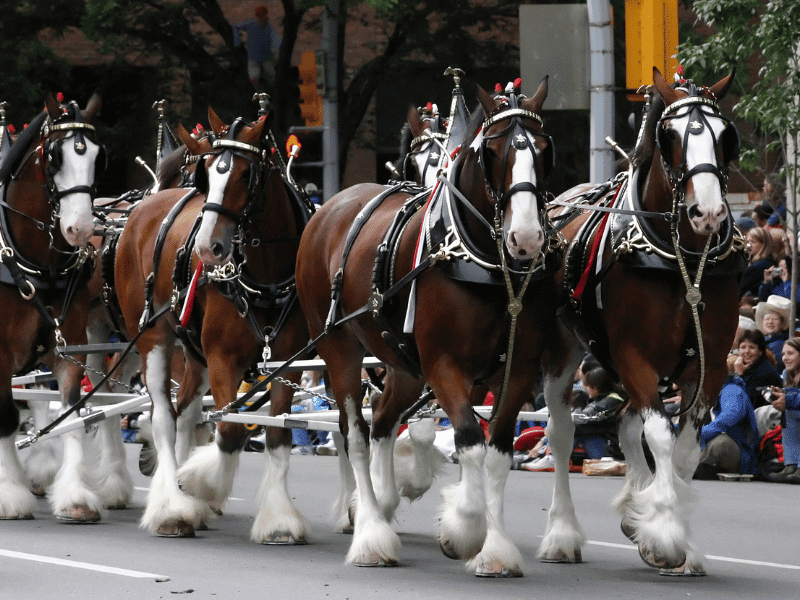 A Visit with the Budweiser Clydesdale Team
With their regal stature, remarkable strength, and undeniable grace, the Budweiser Clydesdales have captured the hearts of millions worldwide. Since their introduction in 1933, these magnificent horses have become an iconic symbol of the Budweiser brand. In this blog post, I'll delve into the captivating history, impressive training, and awe-inspiring performances of the Budweiser Clydesdale Team.
Budweiser Clydesdale Team Visit Jacksonville, NC.
I never thought that moving from big-city Miami to small-town North Carolina would have so many opportunities for adventure, but I've been pleasantly surprised. I must say it's the little things like this that keep life exciting. Today, we discovered that the Budweiser Clydesdale Team would be in Jacksonville. The kids have never seen a Clydesdale, so I thought it would be a nice surprise. The kids were wowed and amazed by how big the horses were. They were beautiful and majestic—certainly another memory in the making in our new home state.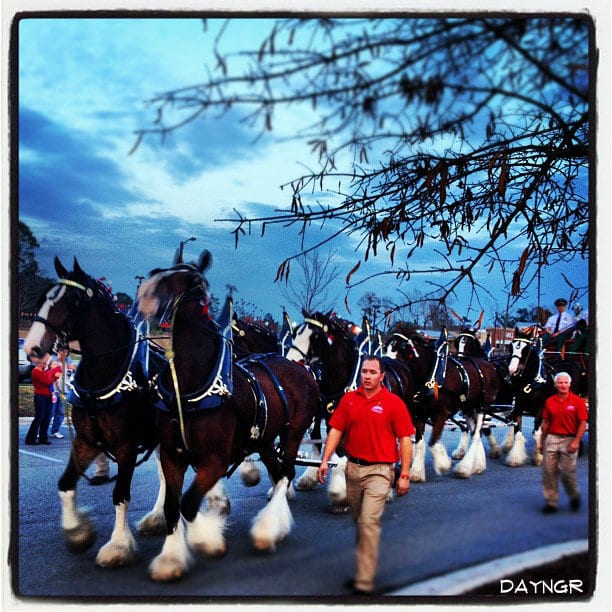 A Rich Legacy
The Budweiser Clydesdales boast a rich heritage dating back to the early 20th century. Originating in Scotland, Clydesdales were traditionally used for farm work. However, in 1933, the Budweiser brewing company introduced the Clydesdales as a symbol of the repeal of Prohibition. Today, the team continues to represent the enduring spirit and quality of the Budweiser brand, participating in parades, events, and charitable endeavors.
Unmatched Elegance and Power
What sets the Budweiser Clydesdales apart is their striking appearance. Towering at an average height of 18 hands (6 feet) and weighing over a ton, these horses exude grandeur and strength. Their feathered white feet, flowing manes, and sleek chestnut coats testify to their timeless beauty. Yet, beneath their awe-inspiring presence lies a gentle nature and a remarkable bond with their handlers.
Impeccable Training and Care
Training a Budweiser Clydesdale is a meticulous process that begins at a young age. From learning basic commands to mastering complex maneuvers, these horses undergo rigorous training to ensure they perform flawlessly during public appearances. The Budweiser Clydesdales also receive exceptional care, with a dedicated team of handlers and veterinarians ensuring their health and well-being.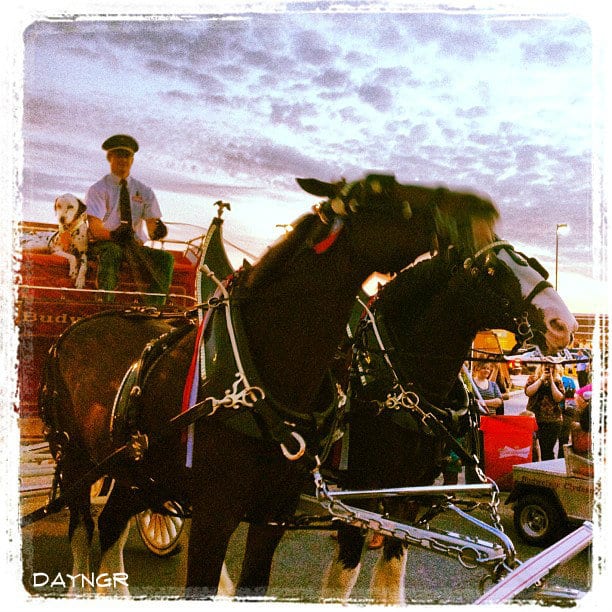 Enchanting Performances
Whether leading a parade, pulling the iconic red Budweiser wagon, or simply trotting with grace, the Budweiser Clydesdales never fail to captivate audiences. Their synchronized movements, synchronized footfalls, and the harmonious sound of their hooves create an unforgettable spectacle that leaves onlookers in awe.
Power, Elegance, and Tradition
The Budweiser Clydesdale Team stands as a symbol of power, elegance, and tradition. From their origins in Scotland to their role as brand ambassadors for Budweiser, these magnificent horses have left an indelible mark on the world. So, the next time you witness the Budweiser Clydesdales in action, take a moment to appreciate their beauty, strength, and the enduring legacy they represent.
Have you had the opportunity to see the Budweiser Clydesdales? What did you think? If you haven't seen them, would you plan to if they came to your town?