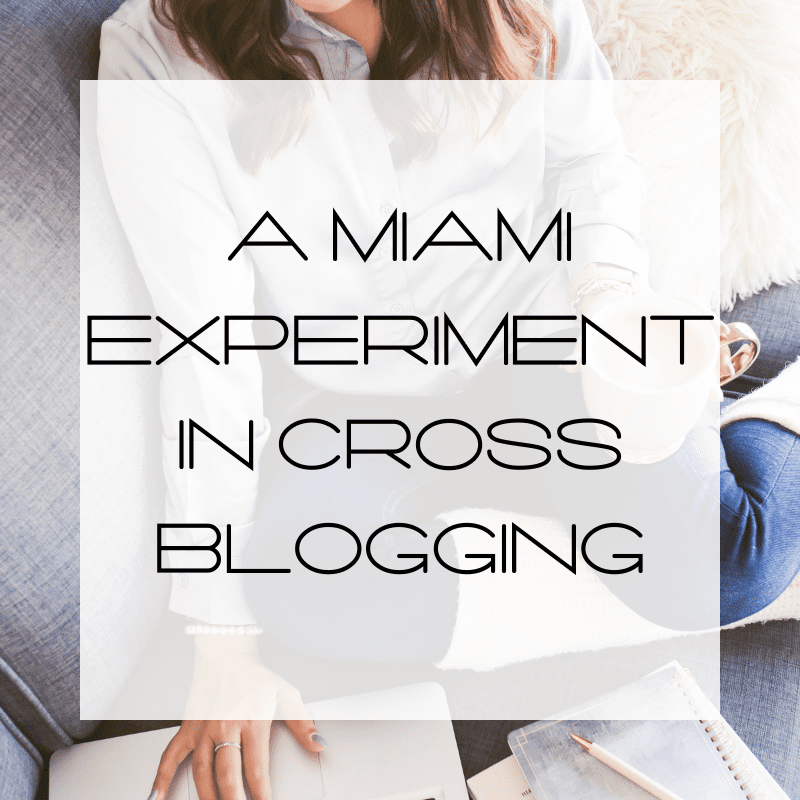 Having a thriving blogging community in Miami has created an atmosphere for creativity. So, we thought we'd try something we've never done before. We thought we'd take guest blogging to a whole new level. Enter cross bogging.
Cross blogging (aka Cross Blogination) is an event we've created in Miami and kicked off this week. Today, it's looking like a total success. I heard there were some minor bumps in the road along the way (but hey, what would Miami be without a few bumps in the road?) and a kink here and there but it's all been worked out and this experiment is in full swing. Have you stopped by and read them all yet? Well, get to it. I know I can be a little bossy but you'll thank me later.
Did I mention we have our own Press Release too? Check it out on PR Web as well. Can you digg it?
The Bloggers
Find Out More
A huge thanks to the genius at greenerMiami who made this all possible. You may now take a bow. Check out all the assignments or surf the webring.