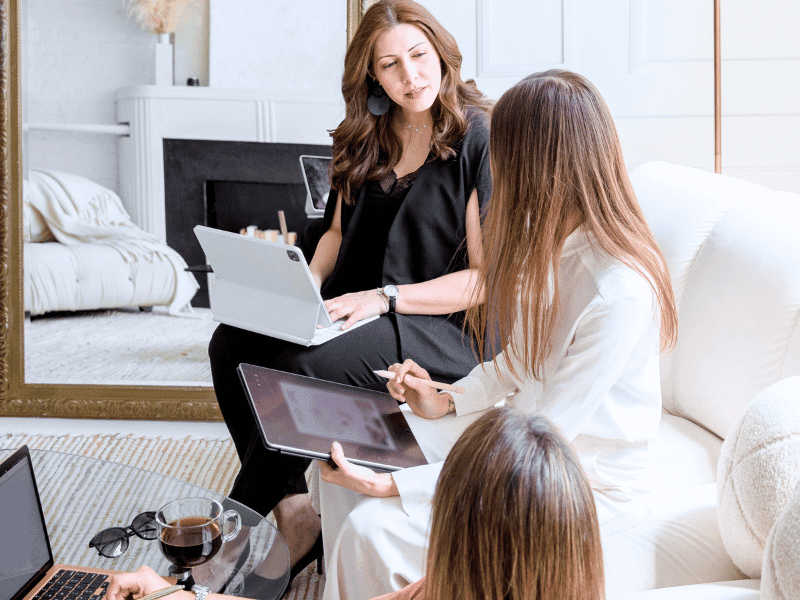 7 Statistics Selling Social Media to Your CEO
I'm delving into the compelling realm of social media statistics that will undoubtedly capture the attention of your CEO. Social media has transformed from a mere platform for personal connections to a powerful tool that can shape a company's success. As a savvy marketer or business professional, you understand the significance of leveraging social media to achieve your organizational goals. However, when it comes to convincing your CEO to invest time, resources, and effort into social media strategies, solid data-backed evidence becomes your most potent ally.
In this article, I'm sharing 7 eye-opening statistics that will sell social media to your CEO and illuminate the immense possibilities within this dynamic landscape. Get ready to empower your business with the social media insights you need to make informed and impactful decisions. Let's dive in!
(See the 2021 updates at the bottom of this article)
Here are 7 Statistics For Selling Social Media to Your CEO
Updated! 7 more Social Media Stats from 2021
Global Social Media Users: As of 2021, there were approximately 4.33 billion active social media users worldwide, with projections indicating further growth by 2023. This vast user base represents a significant potential audience for your brand.
Social Media Penetration: In 2021, the global penetration rate of social media usage was around 55%. This figure highlights the widespread reach and impact that social media platforms can have on a broad audience.
Social Media Advertising Spending: Brands have increasing their investments in social media advertising. In 2021, social media ad spending was projected to reach $105 billion, with an expected rise in subsequent years. This significant investment by businesses reflects the effectiveness of social media marketing.
Instagram and Facebook Engagement: In 2021, Instagram and Facebook remained dominant platforms for engagement, with 500 million users posting Stories daily on Instagram and 1.73 billion daily active users on Facebook. These platforms provide an excellent opportunity for businesses to connect with their target audience effectively.
Social Media as a Shopping Channel: Social media has become a vital channel for online shopping. In 2021, around 54% of users reported using social media to research products, and 71% of consumers who had positive experiences with brands on social media were likely to recommend them to others.
Video Content Dominance: Video content continued to reign supreme on social media, with 92% of marketers stating that videos were essential for their marketing strategy. In 2021, 84% of consumers reported being convinced to make a purchase after watching a brand's video.
Customer Service on Social Media: Social media platforms have evolved into customer service hubs. A report in 2021 revealed that 54% of customers preferred social media for customer service over traditional channels, emphasizing the importance of a strong social media presence for addressing customer inquiries and concerns promptly.
However, if the folks in your C-Suite are more of a "show me how it's done in a step-by-step kind of way," then they may appreciate SproutSoical's "How to effectively plan your social media campaigns step-by-step" or Radian 6's "Social Media Blueprint: A Step-by-Step Plan to Prepare Your Company." to take them from ideas to implementation.
Did you find my "7 Statistics Selling Social Media" helpful? Is your company facing any obstacles with becoming fully immersed in social media? What are some comments you hear about why your company can't get started using social media yet? Let me know in the comments below, and reach out to get started with your social media plan.