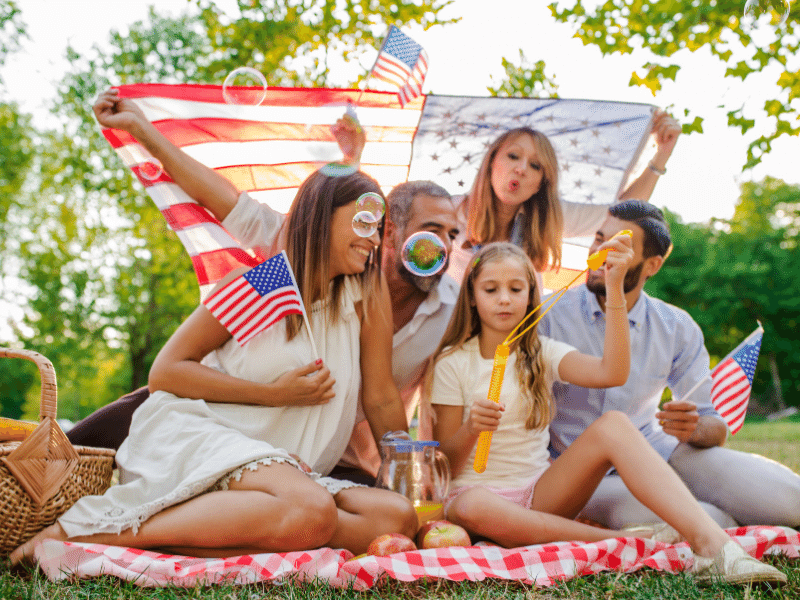 4th of July Feature and Freebies
I was fortunate enough to be featured for the 4th of July. You'll remember we teamed up with the founder of
EntrepreMusings.com
and BabbleSoft.com to offer FREE BabbleSoft subscriptions to active-duty military personnel with newborns. Here's what Aruni, founder of CEO of BabbleSoft.com had to say:
I hope everyone here in the US enjoys their long 4th of July holiday weekend. We'll be heading to a couple of parties with some fireworks and sparklers so I know the kids will enjoy themselves immensely and we'll be making sure they don't burn themselves on the sparklers.
Since we no longer have a tree to put our US Flag on, I'll have to do an extra patriotic blog post!


By now most people around the world know that July 4th is when we here in the US celebrate our Independence as a country. We celebrate our freedom by getting together with friends to watch fireworks.


I'm not sure what our troops overseas do on July 4th or even if they will get to see fireworks in Iraq, Afghanistan, or elsewhere. I bet they miss their home and would look forward to communicating with people back home.


So, if you would like to share emails with someone in the military, you should sign up at eMail Our Military and have them assign you an active duty military personnel to communicate with. I signed up and hopefully soon I'll get assigned someone to share experiences with back home. It only costs $2 plus a couple of
stamps!


Also, my company, BabbleSoft, partnered with eMail Our Military to offer free subscriptions to active duty military personnel with newborns to help them stay connected while they might be separated by thousands of miles.


Happy 4th of July!
If you enjoyed this post, you might also enjoy: Active Duty Dads Get Free BabbleSoft Memberships.
We hope you had a fantastic 4th of July! What did you do to celebrate?