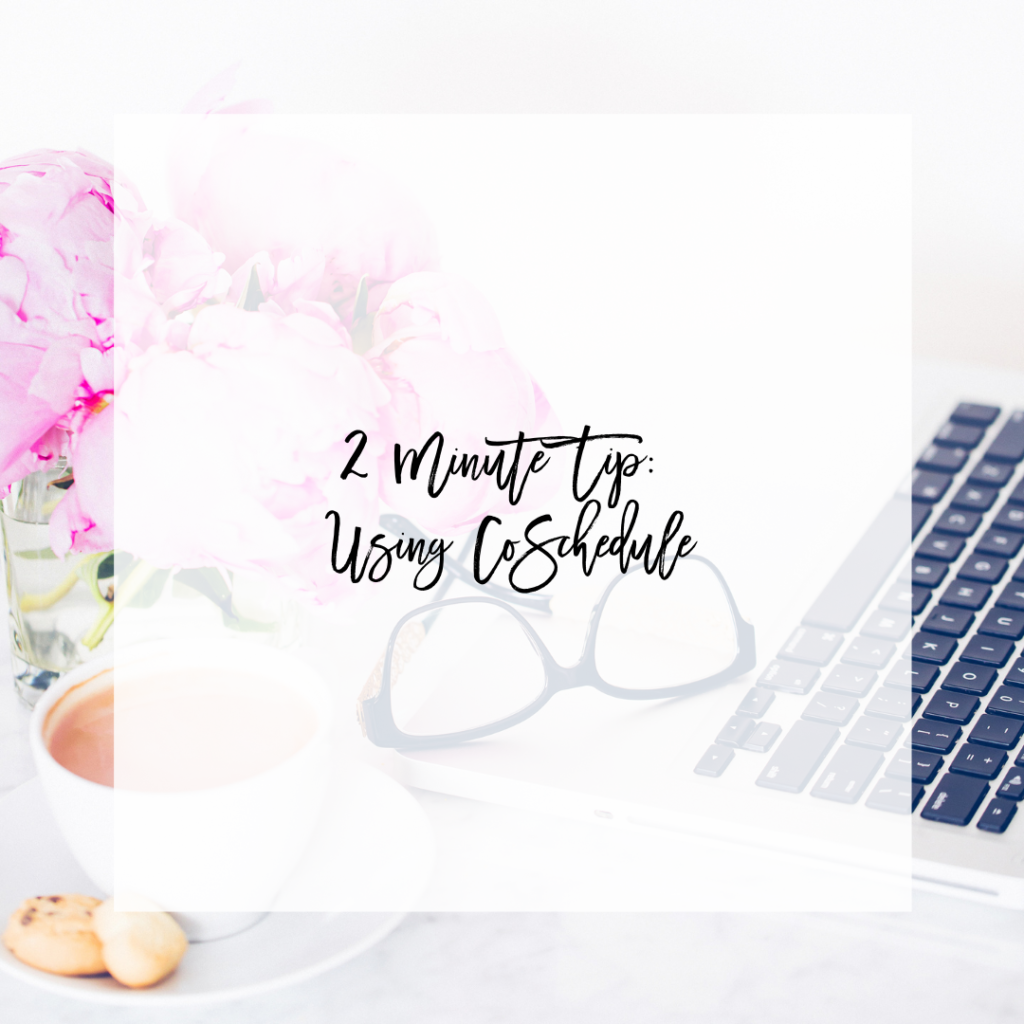 Our 2 Minute Tip today is all about CoSchedule and I have a quick walk-through to help you get started. I'll also go over the "why" regarding CoSchedule as an editorial calendar and so much more, in case you're wondering why it might be something you'd need.
This post contains affiliate links. Though we may receive a commission, none of the prices have been increased to compensate us.
We Love CoSchedule
I believe passionately in how much easier CoSchedule makes a blogger's life. Got a team? You need CoSchedule. Want to streamline your social media? Use CoSchedule. After months of seeing how CoSchedule has made running this quickly-growing network much easier, and more organized, I recommend them to everyone.
So while we might get a small fraction of some pennies if you click our link below, what I really want you to know is that this application can make things faster and more streamlined. (In fact, for more tips on how to manage it all as a blogger, be sure to check out our Blogging411 archives.)
In Short, CoSchedule is great for managing your blog posts, planning and scheduling your content, and being your all-in-one content calendar and more.
Listen In or Watch Our 2 Minute Tip for Using CoSchedule
The Best Parts of CoSchedule:
You can manage your team with notes, blog posts, social media posts, and task lists.
Color coding! (I love color-coding.)
You schedule your social media posts right in the post-draft itself. You can even set up social media posts to automatically go out months later. Taking the stress out of your social media plan.
Your entire team can see the calendar – but you can keep things private if you want.
Our team members are big fans of CoSchedule and it's reasonably priced. You are worth the investment.