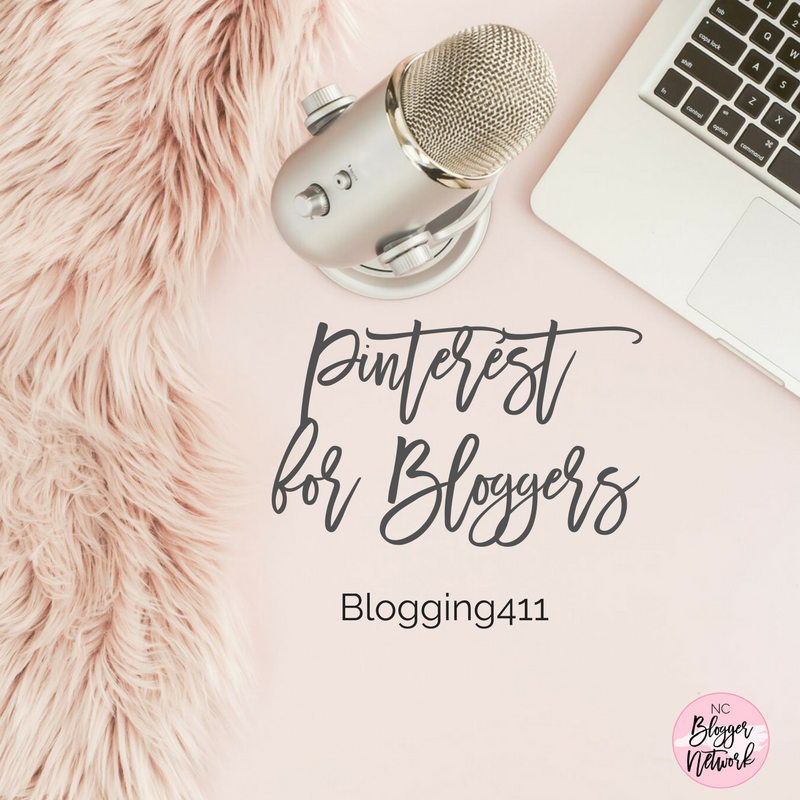 Listen in and learn how to use Pinterest for your blog AND grab the bonuses below to get started immediately!
This post contains affiliate links which means we may receive a commission, but none of the prices have been increased to compensate us.
Pinterest is a major player in traffic referral for bloggers. Do you feel confident using Pinterest to effectively to promote your blog? This episode answers the questions that bloggers like you have about Pinterest and how to use it to effectively promote your blog.
We discuss the major dos and don'ts as well as strategies to stay in the good graces of your followers, with Pinterest expert Cynthia Sanchez of Oh So Pinteresting.
Did You Know?
Pinterest has more than 150 million monthly active users.

72% of Pinners use Pinterest to decide what to buy offline.
67% of Pinners are under 40-years-old.
Over 5% of all referral traffic to websites comes from Pinterest.
Pinterest said 80% of its users access Pinterest through a mobile device.
93% of active pinners said they use Pinterest to plan for purchases and 87% said they've purchased something because of Pinterest.
Some Key Points in this Episode:
Don't spam your followers. Space out your pins so that they are not scrolling through 30 of your latest pins.
If you are posting a series, use different images. Stay away from simply pinning your logo for all of your images or the same static image for a several part series.
Pin your post to several of your relative boards. Just don't pin them all in a row! Remember, some people will not follow all your boards, you would hate for them to miss your latest post of genius.
All this and so much more in the episode below!
Listen in to How To Use Pinterest for Your Blog
Learn How to Use Pinterest for Your Blog Immediately
Pinning Perfect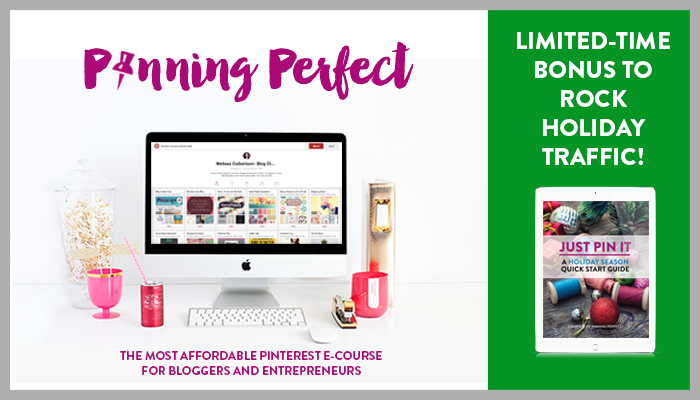 is a step-by-step course + Facebook community where you learn what REALLY matters on Pinterest so you get dependable traffic both now and all year long, from Pinterest.
Get the Pinning Perfect course and the limited time bonuses before 12/4/2017
BONUS: HOLIDAY SEASON QUICK START GUIDE (value $97)
This 20-page guide is chock-full of insight and ideas to get your traffic skyrocketing in Q4 (that's October – December). Instead of going through the course little-by-little, start with this guide because it's the crash course for Pinning Perfect, showing you the lessons that you should do NOW and which can wait until January when the holiday season is over.
Grab the FREE Holiday Pinterest Cheat Sheet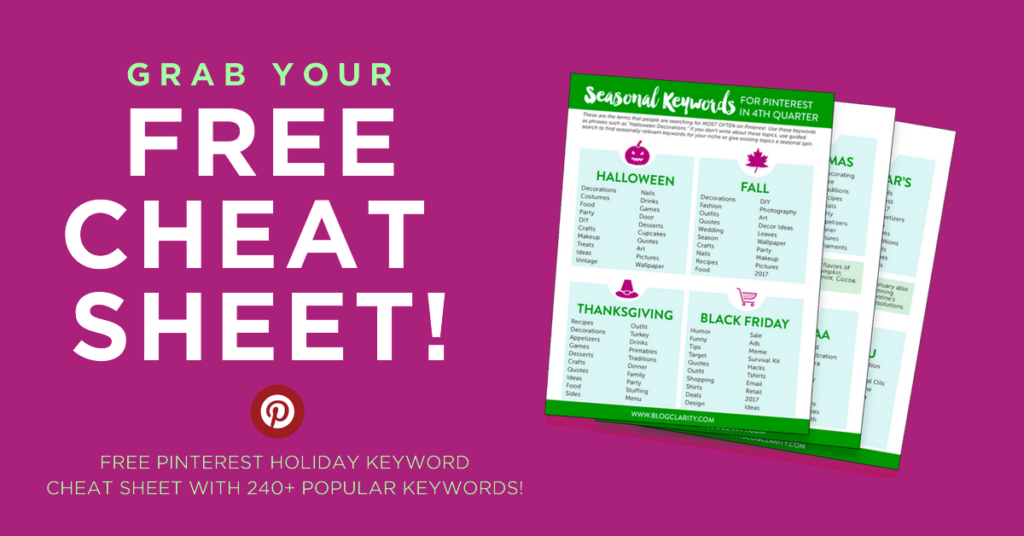 This cheat sheet makes it super simple for you to see what 38 MILLION Pinterest users are searching for during the holiday season. The fourth quarter of the year is when Pinterest sees the most traffic, which in turn can lead to the most traffic for YOUR SITE, too.
Don't Forget:
We Want to Hear From You
Did you pick up some tips from our podcast? Are you currently using Pinterest in conjunction with your blog? Did we leave anything out? Let us know in the comments. We'd love to hear from you.
Loved This?
You can catch this episode on iTunes at "Master Pinterest for Your Blog". If you enjoyed this podcast, leave us a great review, share it with a friend and be sure to check out all our episodes and subscribe to our new podcast "Eat, Sleep, Blog Repeat."
On our "Eat, Sleep, Blog, Repeat" radio show and podcast we discuss the topics that matter to bloggers. Interested in being on or sponsoring our show? We'd love to hear from you!